James Deen dropped by adult film companies after allegations of rape and sexual assault
 Adult actor has denied accusations of rape from adult actress Stoya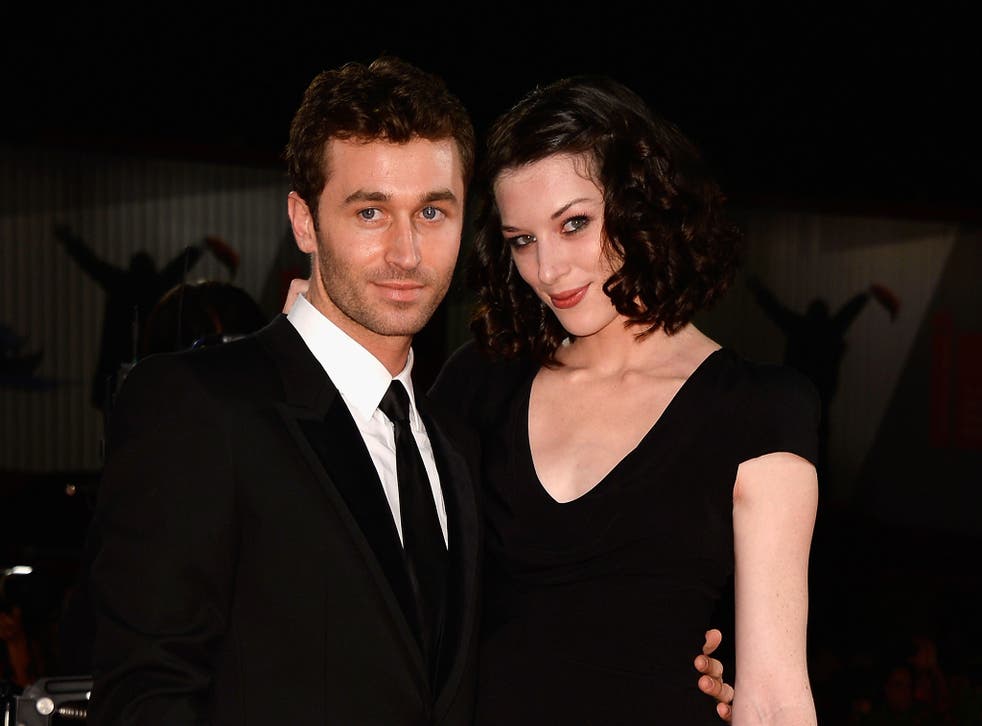 The adult film actor James Deen has been dropped by major porn distributors following allegations he raped an adult film actress and sexually assaulted others.
The adult actress Stoya, who has performed with and been in a relationship with Deen in the past, accused him of raping her in a tweet on Sunday.
Deen has denied the allegations made against him as "false and defamatory". In a tweet on Sunday, he condemned the claims as "egregious", writing: "I want to assure my friends, fans and colleagues that these allegations are both false and defamatory. I respect women and I know and respect limits both professionally and privately."
"That thing where you log in to the internet for a second and see people idolizing the guy who raped you as a feminist," Stoya wrote. "That thing sucks.
On Monday, former adult performer Tori Lux alleged that Deen "ruthlessly attacked and degraded me" while speaking to The Daily Beast. Ashley Fires, another adult film actress, claimed she had put Deen on a "no list" after he attacked her in a bathroom at the headquarters of Kink.
"I was getting out of the shower of the communal bathroom at Kink, I reach for my towel to dry off, and he comes up from behind me and pushes himself and his erection into my butt," she said. "He pushes me against the sink and starts grabbing on me and I was like, 'No, no, no James, no,' and he released me from his grasp, and says, 'You know, later if you want to f**k around I'm in room whatever-it-was. I was like, 'F**k you.' I didn't even know this guy, he was so out of line and entitled with my body."
The former adult actress and reality TV star Farrah Abraham appeared to join a number of people tweeting solidarity with Stoya and the other women by tweeting: "I'm not going to say 'I told you so' but I'm too busy for rapists". It is not clear if she was referring to James Deen and Abraham did not immediately respond to a request for comment from The Independent.
Amelia McDonell-Parry, the editor of The Frisky, released a statement that Deen's regular column in the publication would be axed.
The Adult Performer Advocacy Committee confirmed Deen has resigned as Chairman of the board in the wake of the allegations.
Getting in on the act: How the porn industry intends to reinvent itself

Show all 7
It said in a statement: "The APAC Board wants to state unequivocally that we stand with performers and other sex workers who are victims of any sort of sexual assault."
Kink.com, an adult film company, severed all ties with Deen both as a performer and a producer in a statement.
Evil Angel, a porn production company which has distributed dozens of films with Deen performing in them, said it will not be selling any new films with Deen until "more information" became available.
In a statement given to Vocativ, it said: "While our company presents what is consensual and exploratory about aggressive and rough sex, these accusations are of a nature so contrary to our company values that we feel it necessary to suspend the sales until more information is available."
Deen and Stoya did not immediately respond to requests for comment from The Independent.
Register for free to continue reading
Registration is a free and easy way to support our truly independent journalism
By registering, you will also enjoy limited access to Premium articles, exclusive newsletters, commenting, and virtual events with our leading journalists
Already have an account? sign in
Register for free to continue reading
Registration is a free and easy way to support our truly independent journalism
By registering, you will also enjoy limited access to Premium articles, exclusive newsletters, commenting, and virtual events with our leading journalists
Already have an account? sign in