James Deen profile: How porn's 'feminist' sweetheart's reputation crumbled after rape allegations
Deen has emerged as the unlikely star of the adult industry, but his clean-cut image seems at risk after fellow actors accused him of sexual assault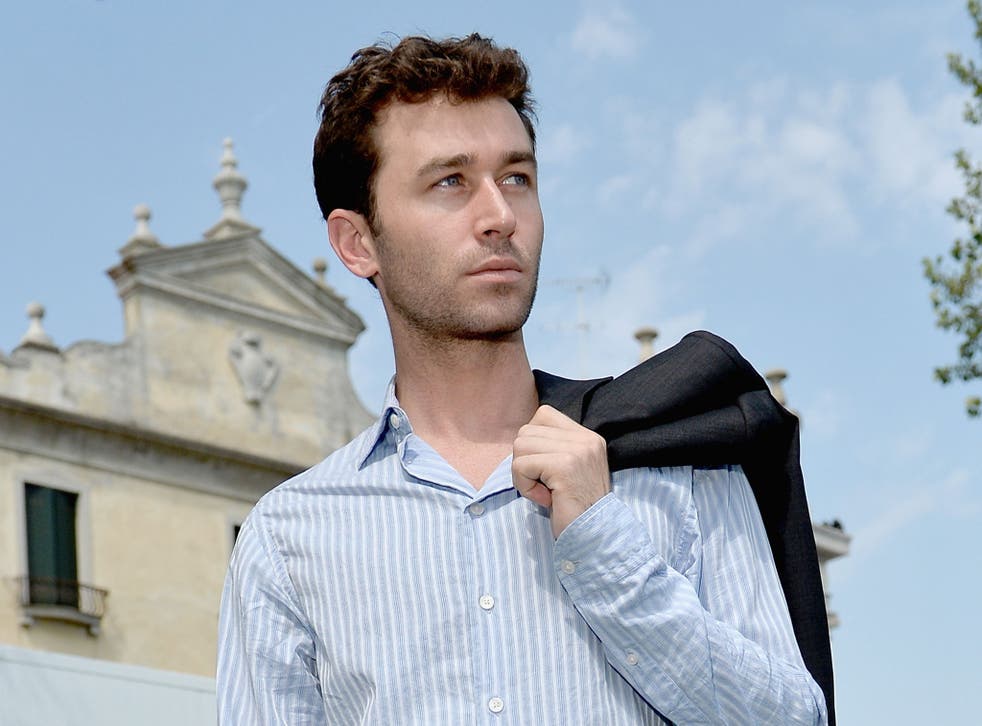 The adult film industry has never had a beloved "it-boy" icon quite like James Deen. It's also never had a scandal quite like the one that now threatens to become the porn star equivalent of Bill Cosby's epic downfall.
Arguably the most popular male star in adult film, Deen is now fighting to restore his name after he was publicly accused by an ex-girlfriend this weekend of raping her – a claim that was soon followed by similar accusations from two other adult film stars, effectively upending one of the most carefully crafted images in a formerly underground industry whose biggest stars are now reaching for mainstream fame.
If you haven't been paying attention to the porn industry lately, it's important to understand that Deen is not your stereotypical star: Over his 11-year career, Deen has emerged as the unlikely darling of the industry – the kind of slender, sensitive guy you'd expect to see in a boy band rather than a kinky X-rated film. His boy-next-door vibe and pro-feminist persona helped him capture the attention and imaginations of women of all ages, and launched him before a wider audience: He starred alongside Lindsay Lohan in Paul Schrader's 2013 film The Canyons, frequently shared his thoughts on consent and diversity in porn with popular media outlets, and authored a sex-positive advice column for a progressive women's lifestyle website.
But his reputation as a feminist porn industry sweetheart began to crumble Saturday afternoon when adult film star Stoya — Deen's ex-girlfriend and former on-screen partner — declared on Twitter that Deen had raped her.
She elaborated in a second tweet: "James Deen held me down and [expletive] me while I said no, stop, used my safeword. I just can't nod and smile when people bring him up anymore." Another of Deen's former girlfriends, Joanna Angel — also a porn industry veteran — was quick to tweet solidarity with Stoya, and later added that Deen was "the worst person I've ever met":
After Stoya's Twitter revelation, the situation spiraled quickly. Within hours, Twitter users had flooded the #SolidaritywithStoya hashtag with messages of support for Stoya. On Sunday, adult film star Tori Lux alleged in an essay for The Daily Beast that Deen had also assaulted her on a film set. And on Monday morning, porn star Ashley Fires added her voice to the chorus, telling The Daily Beast that Deen assaulted and "almost raped" her on-set, and later instructed her to "stop telling people" about what happened.
Deen responded to the accusations in a series of tweets Sunday night:
An inevitable comparison emerged: Would James Deen become the Bill Cosby of the porn industry? For decades, Cosby's behavior was cloaked by his image as the nation's model TV dad — a benevolent, sweater-wearing, Jello-loving mensch. Within the adult film industry, Deen had also established his own unique reputation as an impish Jewish guy who valued women and just happened to enjoy a little kink.
Both men were faced with accusations that might never be "proven" in a legal sense — as with so many rape and assault cases, the words of the victim are often the only evidence. But in the wake of Cosby's spectacular fall, perhaps those words carry greater weight: It took little time for some of Deen's former supporters to distance themselves and condemn his behavior.
Amelia McDonnell-Parry, editor-in-chief of the online publication The Frisky, released a statement less than 24 hours after Stoya's tweets announcing the immediate end of Deen's sex advice column.
"I very much liked James Deen. . . I asked him to do an advice column because I liked his directness and his confidence, but most of all, I liked his emphasis on communication, honesty and, most of all, CONSENT," McDonnell-Perry wrote. "That he has been accused of violating Stoya's consent, that women I respect have since contacted me directly to say that they know of others to whom he has done the same thing? Well, I'm [expletive] heartsick over it."
Project Consent, a grassroots campaign to combat sexual assault and rape culture, tweeted Sunday that it had removed an April interview with Deen from its website. Inspired by that interview, the nonprofit had announced an initiative in May to help bring consent to the porn industry by creating a special slide that would be displayed before performances.
"We recommend honest, clear, and ongoing communication with your partner(s) to ensure that all sex is consensual," the slide said. "Have fun, respect each other, and practice safer sex."
Project Consent tweeted Sunday that would not work with Deen on the project in the future. "We are, and always will be, in full support of sexual assault victims," the organization said.
Late Monday afternoon, a major adult film company, Kink.com, announced that it would sever ties with Deen immediately — "For the Kink.com community, as well as the larger BDSM community, consent and respect are sacrosanct," the company said in a statement — and the Adult Performer Advocacy Committee, an organization that aims to improve safety and working conditions in the adult film industry, announced in a tweet that Deen had voluntarily resigned his position on the committee's board of directors.
As buzz surrounding the accusations built over the weekend, some sex industry insiders voiced concern about the scandal's potential impact on a profession that has struggled against stigma and criminalization. Anti-pornography activists seized on the accusations against Deen as an opportunity to link porn and BDSM (bondage, domination, sadism and masochism) to sexual assault in general: "It's horrific that James Deen has raped several women in porn, & even more so how his porn fuels rape of ALL women…," anti-porn nonprofit AntiPornography.org tweeted Monday.
People news in pictures

Show all 18
But Tori Lux, one of Deen's accusers, said it is the stigma associated with sex work — not sex work itself — that creates a dangerous environment.
She said she hadn't come forward before in part because "people — including the police — tend to believe that sex workers have placed themselves in harm's way, and therefore can't be assaulted," she wrote. "My goal in writing this is not to paint the industry as a whole as oppressive or dangerous. . . Being silenced is what keeps sex workers in danger, and the stigma is what keeps sex workers silent when they're attacked."
That perspective was echoed by Margaret Corvid, a writer and sex worker who penned an open letter to James Deen for The Establishment, decrying the impact that Deen's actions would have on the sex work industry.
"Your behavior strengthens the voices of those who would criminalize every form of sex work, including porn," she wrote, addressing Deen directly. "Given your fame and public pronouncements about consent, your behavior could unleash a conservative backlash that might place the safety and livelihoods of thousands of porn performers at risk."
Corvid demanded that Deen abandon his porn career, admit his wrongdoing, and apologize to his victims.
As of Monday afternoon, Deen's only statements were those maintaining his innocence.
Copyright: Washington Post
Register for free to continue reading
Registration is a free and easy way to support our truly independent journalism
By registering, you will also enjoy limited access to Premium articles, exclusive newsletters, commenting, and virtual events with our leading journalists
Already have an account? sign in
Register for free to continue reading
Registration is a free and easy way to support our truly independent journalism
By registering, you will also enjoy limited access to Premium articles, exclusive newsletters, commenting, and virtual events with our leading journalists
Already have an account? sign in