James May: 'Jeremy Clarkson is not a racist. I wouldn't work with one'
The Top Gear presenter leaps to his friend's defence
Thursday 01 May 2014 14:43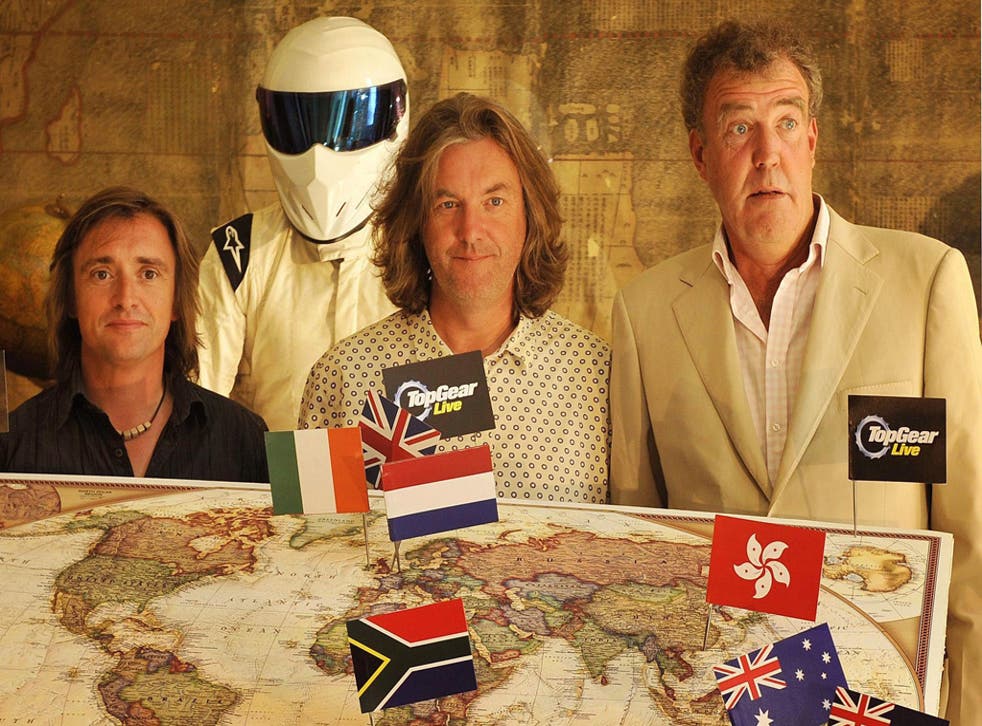 James May has defended Top Gear colleague Jeremy Clarkson over today's racism claims.
Clarkson has faced widespread criticism for allegedly using the word 'n****r' in an unaired episode of the show. The unseen footage, which was originally recorded by the BBC, was released by The Mirror this morning and was edited out of the final cut.
Clarkson strongly denied the claims this morning on Twitter, saying:
"I did not use the n word. Never use it. The Mirror has gone way too far this time."
The clip reportedly sees him recite a children's rhyme as he chooses a car. He is heard to say "Eeny, meeny, miny, moe...". He is then alleged to mumble the phrase: "Catch a n***er by his toe".
May himself is in hot water today, after The Sun caught him driving and talking on his phone at the same time – an illegal offence.
The tabloid managed to obtain a photograph of May driving down the M6 in his Porsche 911 on Monday afternoon, while talking on his phone.
The law states: "You can get an automatic fixed penalty notice if you're caught using a hand-held phone while driving or riding. You'll get 3 penalty points on your licence and a fine of £100.
Your case could also go to court and you could be disqualified from driving or riding and get a maximum fine of £1,000."
May has already hit back at the tabloid for running the image, posting the following tweet:
Register for free to continue reading
Registration is a free and easy way to support our truly independent journalism
By registering, you will also enjoy limited access to Premium articles, exclusive newsletters, commenting, and virtual events with our leading journalists
Already have an account? sign in