Jamie Oliver makes his children eat chillies as punishment when they're naughty because beating kids is 'not very fashionable' any more
"If you are a celebrity chef like me it does not look very good in the paper," Oliver apparently said of physical discipline. "So you need a few options."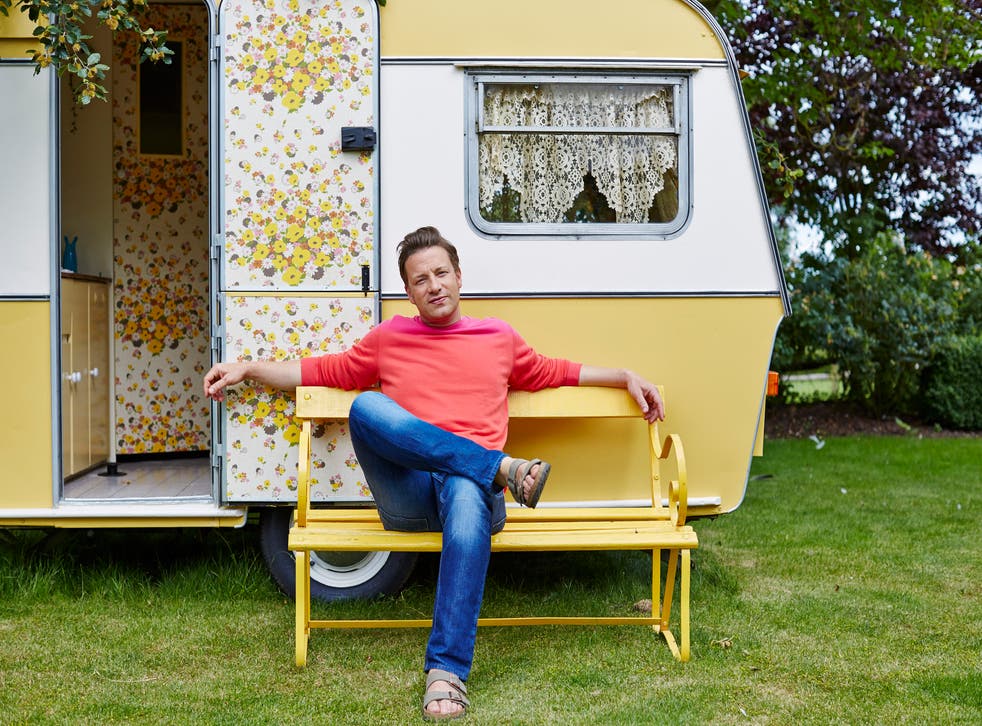 Jamie Oliver has apparently admitted to employing culinary tactics to discipline his children when they misbehave, because it's "not very popular" to beat them anymore.
Instead, he feeds them Scotch Bonnet peppers to burn their mouths into submission.
"I give them chillies for punishment," the Daily Mail quotes the TV chef as saying at the BBC Good Food Show over the weekend.
"It is not very popular beating kids any more, it's not very fashionable and you are not allowed to do it and if you are a celebrity chef like me it does not look very good in the paper. So you need a few options."
He reportedly went on to describe an incident with his daughter Poppy, 12, whom he fed an apple rubbed with the super-hot chilli often used in Caribbean cooking after she'd been rude to him.
"Poppy was quite disrespectful and rude to me and she pushed her luck," he continued. "In my day I would have got a bit of a telling-off but you are not allowed to do that.
"She ran up to mum and said, 'This is peppery'. I was in the corner laughing. [Jools] said to me, 'Don't you ever do that again.'"
Oliver has four children ̶ including daughters Daisy Boo, 11, Petal Blossom Rainbow, five, and a son, Buddy Bear Maurice, four ̶ with his wife Jools, who he has been in a relationship with since he was 18.
The pair recently posed for their first joint magazine cover for Red's December 2014 issue.
Speaking about family life away from the picture-perfect idyll they create for their audience on TV and Instagram, Jools said: "We go to the beach and take a really good picture, but two seconds later one of the kids is crying, another is having a tantrum – we always laugh at what goes on behind the scenes of Instagram."
"Yeah, with four kids you're only ever 30 seconds away from anarchy," Oliver added.
Register for free to continue reading
Registration is a free and easy way to support our truly independent journalism
By registering, you will also enjoy limited access to Premium articles, exclusive newsletters, commenting, and virtual events with our leading journalists
Already have an account? sign in
Register for free to continue reading
Registration is a free and easy way to support our truly independent journalism
By registering, you will also enjoy limited access to Premium articles, exclusive newsletters, commenting, and virtual events with our leading journalists
Already have an account? sign in
Join our new commenting forum
Join thought-provoking conversations, follow other Independent readers and see their replies