Jane Fonda explains how she nearly married a gay actor
The actor says she was the go-to woman for closeted actors during a time of homophobia in Hollywood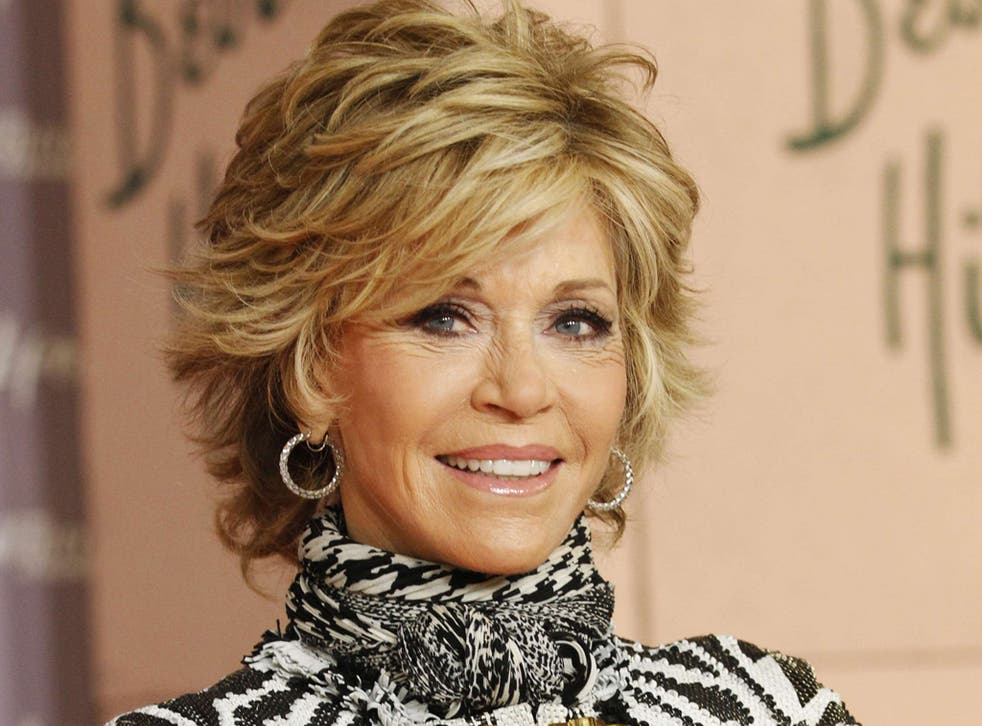 Jane Fonda has told of how she became a beard in the Sixties when gay actors were afraid to come out.
Fonda, who stars alongside Lily Tomalin in comedy Grace and Frankie - a television programme about two women who become friends after their husbands fall in love - has spoken of the struggle for men to be accepted as gay.
Talking to PrideSource, Fonda said that she was approached by gay men as they tried to become heterosexual.
"When I was young, I was the female that gay guys wanted to try to become heterosexual with," she said. "A very famous actor who's gay – and I will not name names – asked me to marry him."
She added: "I was very flattered, but I said: 'Why?' This was 1964.
In Pictures: The swinging sixties

Show all 5
"And I mean, he wasn't the only one. It's very interesting. And I lived for two years with a guy who was trying to become heterosexual. I'm intimately acquainted with that."
Fonda also spoke about her friendship with politician and gay-rights campaigner Harvey Milk. She said: "He was the most joyous. He was like Allen Ginsberg. He was always smiling and laughing, and he was beloved and he was funny. The most lovable person.
"I was so happy when I was with him. And it was just so much fun going into those gay bars with him - oh my God!"
Fonda, 77, has long been a gay rights advocate. In 2013, she said at the Legacy Awards in LA: "I've lived a long time, 20 years of that time was in the south, and I have seen too many lives destroyed and distorted by homophobia.
"I pray with all my heart that I live to see the day when people can come out freely, safely and be accepted by every strata of society."
Join our new commenting forum
Join thought-provoking conversations, follow other Independent readers and see their replies