Jennifer Lawrence finally chooses to pose naked for Vanity Fair's Hollywood Issue
The actress was one of the victims of 4Chan's nude hacking scandal last year
Jenn Selby
Friday 06 February 2015 17:43 Comments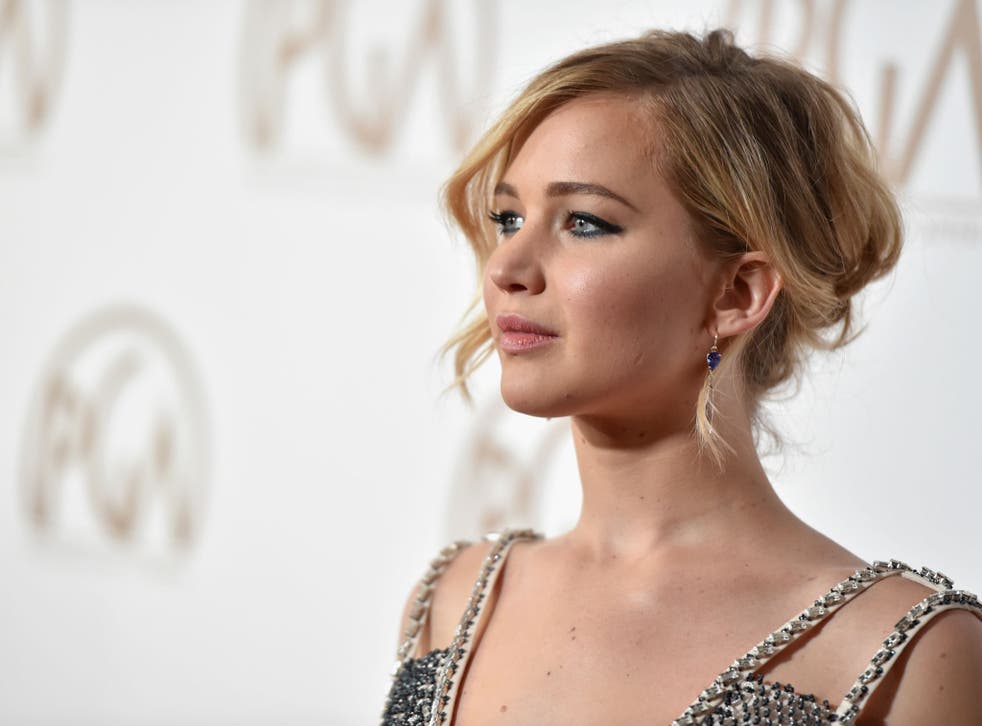 Jennifer Lawrence is America's sweetheart. One of the most popular actresses in Hollywood, both on and off the screen, and one of the most likeable household names in the eyes of the public, too.
But her image was forever marked when she became one of many victims of the 4Chan hackers, who stole naked images of her, taken by her on her iPhone, and leaked them onto the internet.
"It is not a scandal. It is a sex crime," she told Vanity Fair of the FBI-investigated incident in November in an interview that accompanied a striking cover headshot that implied she was topless.
"It is a sexual violation. It's disgusting. The law needs to be changed, and we need to change. That's why these websites are responsible."
Now, for the first time, she's made the choice to pose fully naked in the March issue of that very same magazine.
Vanity Fair posted the shot of Lawrence lying nude on her front with a Boa constrictor snake crawling over her body on Instagram.
The magazine's fashion and style director Jessica Diehl said: "Jennifer has the perfect combination of strength, sexuality, humour and, above all, tomboy to pull this off."
According to the publication, Lawrence only started to become uncomfortable when the snake took a particular interest in her neck. The shoot ended shortly afterwards, and the Boa slipped back into its protective box.
Jennifer Lawrence's best quotes

Show all 20
The image was taken as part of the magazine's annual Hollywood Issue, which will this year see British stars including Eddie Redmayne, Benedict Cumberbatch, Felicity Jones and David Oyelowo on the cover.
Register for free to continue reading
Registration is a free and easy way to support our truly independent journalism
By registering, you will also enjoy limited access to Premium articles, exclusive newsletters, commenting, and virtual events with our leading journalists
Already have an account? sign in
Join our new commenting forum
Join thought-provoking conversations, follow other Independent readers and see their replies