The Independent's journalism is supported by our readers. When you purchase through links on our site, we may earn commission.
Jennifer Lawrence nude pictures leak sparks fear of more celebrity hackings: 'A flagrant violation of privacy'
Around 100 Hollywood stars, including Rihanna, Kim Kardashian and Kate Upton have also been hacked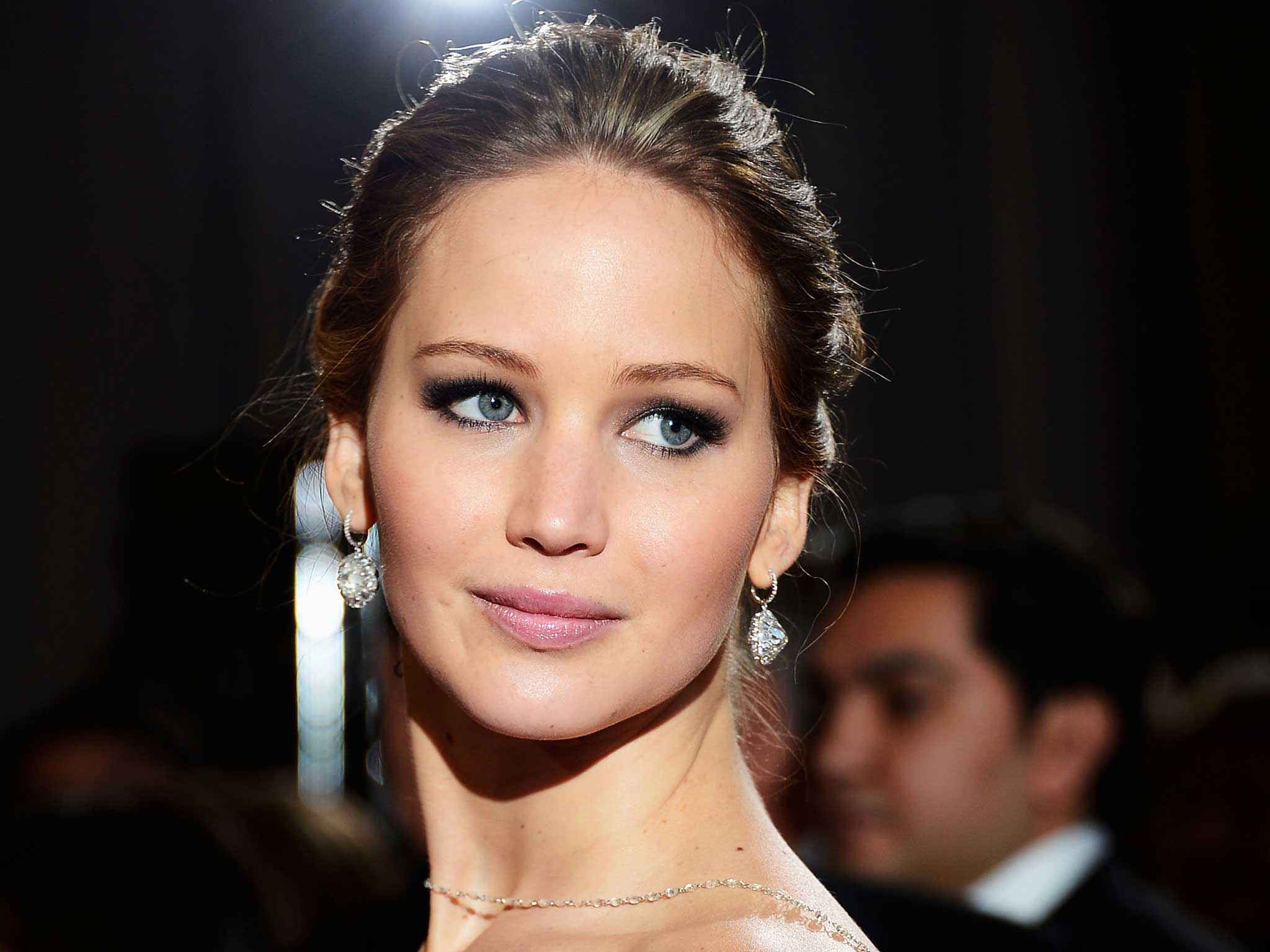 Naked images of high-profile actors, models, singers and presenters have been leaked online in an apparent hacking leak linked to the Apple iCloud service.
The photos appeared after a user on 4chan, an image sharing forum, posted private pictures of 101 celebrities including Jennifer Lawrence, Ariana Grande, Victoria Justice and Kate Upton.
Pictures of British stars Kelly Brook, Cara Delevingne and Cat Deeley, as well as US stars Rihanna, Kim Kardashian, Kirsten Dunst, Kate Hudson and Selena Gomez are among those also claimed to have been acquired but yet to be circulated online.
The images, which were posted on Sunday night, were reportedly accessed due to an iCloud leak that enabled celebrities' phones to be hacked. Apple has declined to comment.
A spokesperson for Jennifer Lawrence, the most high-profile actress to be hacked, said: "This is a flagrant violation of privacy. The authorities have been contacted and will prosecute anyone who posts the stolen photos of Jennifer Lawrence ".
Dozens of pictures were indiscriminately posted to 4chan, with users later claiming to have access to more explicit content which they were willing to upload in exchange for payments via PayPal or Bitcoin.
Jennifer Lawrence's best quotes
Show all 20
Some of those targeted have denied the photographs are genuine, while some have confirmed their authenticity.
A spokesperson for the singer Ariana Grande told Buzzfeed: "These photos are completely fake."
The American singer Victoria Justice also denied pictures of her were real:
The actor Mary Elizabeth Winstead confirmed that the photos were real, and took a swipe at both hackers and those who have chosen to view the pictures.
Around 60 naked pictures of Lawrence were reportedly stolen, with the supposed hacker also claiming to possess explicit videos of the Hunger Games star.
A master list claiming to show the names of all the stars hacked has since been posted online.
The leak has raised concerns surrounding the safety and security of digital devices.
While Apple has not confirmed that its iCloud service was involved in the purported leak and Apple's encryption on general data is considered robust, access can be been gained if a hacker is able to guess a users' passwords. An account can alternatively be easily accessed by resetting a user's account by finding their email address and then answering traditional 'security questions'.
Concerned iCloud users can turn off photo syncing through Settings > iCloud on their iPhone or iPad, or, for additional security, set up two-step verification by following these instructions.
Join our commenting forum
Join thought-provoking conversations, follow other Independent readers and see their replies