Jeremy Clarkson 'hid under his bed' to avoid angry Argentinian mob who attacked his hotel after number plate 'coincidence'
The cast of the controversial BBC show are now back in the UK following a swift exit from the country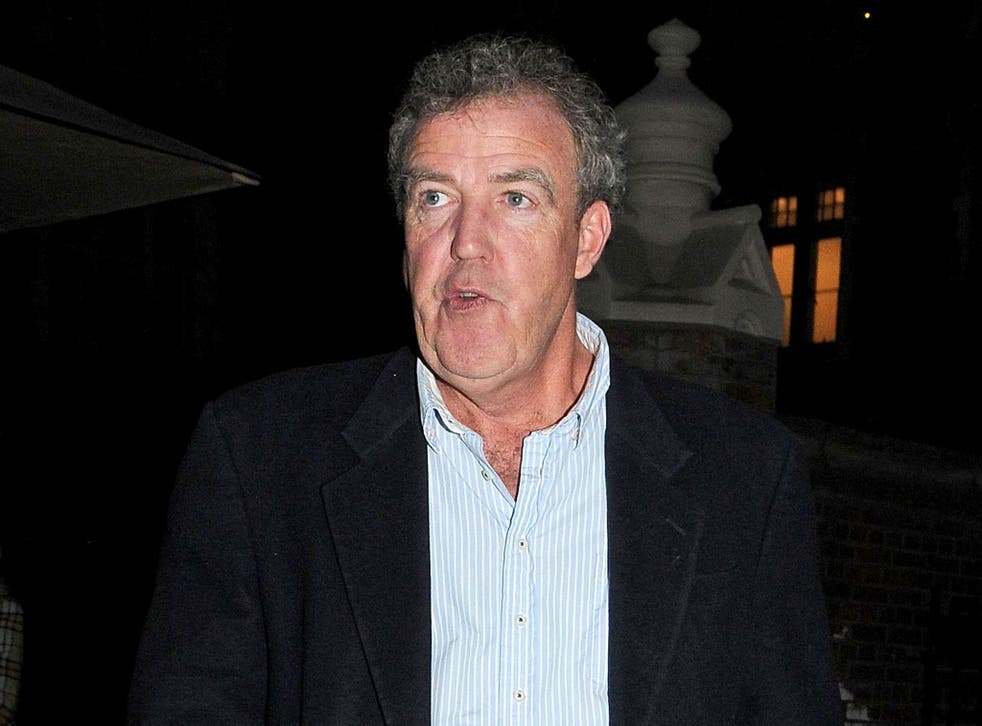 Jeremy Clarkson and the crew of Top Gear were forced to crawl underneath their hotel beds for safety after the residence they were staying in was surrounded by an angry mob in Argentina.
The cast of the controversial BBC show are now back in the UK following a swift exit from the country.
"There is no question in my mind that we had walked into a trap," Clarkson told the Sunday Times.
"Make no mistake lives were at risk. Bonnets were banged, abuse was hurled. The police arrived and immediately breathalysed us.
"Richard Hammond, James May and I bravely hid under the bed in a researcher's room as protesters went through the hotel looking for us. The car park was filling up. This was starting to get ugly."
The mob's outrage had apparently been sparked by the number plate of the Porsche Clarkson had been given to drive in the country, which read H982 FKL. It is thought the locals assumed the lettering to be a sly reference to the 1982 war between Argentina and the UK over the Falkland's.
However, Clarkson tweeted that the entire incident had been down to unfortunate coincidence.
Jeremy Clarkson's Top 25 Most Obnoxious Lines

Show all 26
"This was not a jolly jape that went awry," he wrote. "For once, we did nothing wrong. We had planned a good ending to the show. But thanks to the government's foolishness, it's now even better.
"They threw us out for political capital. Thousands chased crew to border. Someone could have been killed.
The show's producers have since reiterated their claims that the number plate was not a deliberate jibe. They confirmed, however, that it did spark a number of demonstrations, including one from supposed war veterans who protested outside the hotel the Top Gear crew had been staying in.
"Top Gear production purchased three cars for a forthcoming programme; to suggest that this car was either chosen for its number plate, or that an alternative number plate was substituted for the original, is completely untrue," Top Gear's executive producer, Andy Wilman, said.
The show has come under heavy criticism in the part for a number of perceived racial insensitivities.
There was a public backlash against Clarkson earlier this year when it emerged that he had used the n-word in nursery rhyme "Eeny, Meeny, Miny, Moe" during a Top Gear outtake.
The show was investigated after the presenter called an Asian man a "slope" as part of a "humorous" play on words during the Burma special in 2013.
Clarkson has also been criticised for jokes about Mexicans and other national groups in the past.
Register for free to continue reading
Registration is a free and easy way to support our truly independent journalism
By registering, you will also enjoy limited access to Premium articles, exclusive newsletters, commenting, and virtual events with our leading journalists
Already have an account? sign in
Register for free to continue reading
Registration is a free and easy way to support our truly independent journalism
By registering, you will also enjoy limited access to Premium articles, exclusive newsletters, commenting, and virtual events with our leading journalists
Already have an account? sign in
Join our new commenting forum
Join thought-provoking conversations, follow other Independent readers and see their replies