Jeremy Clarkson 'will be sacked from Top Gear' with Chris Evans tipped to take over
It is thought he may sign for American network Netflix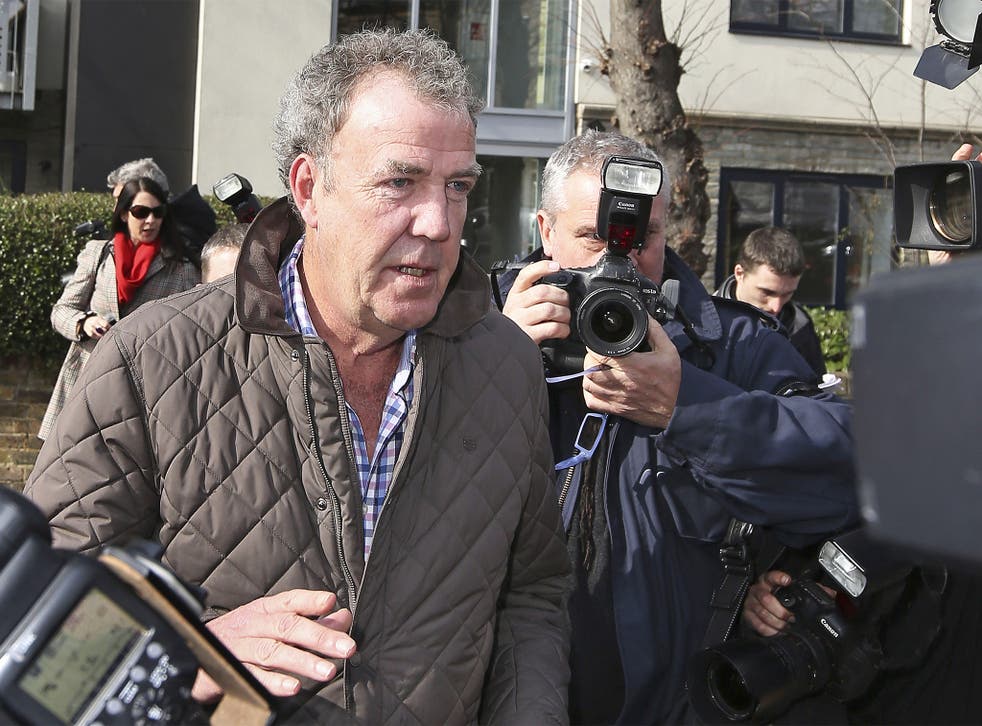 Jeremy Clarkson's BBC career will be terminated on Wednesday with the Breakfast Show host Chris Evans being approached to take over his role on Top Gear, it has been reported.
The presenter's future with the corporation has remained in limbo for a fortnight since his suspension following what was described as "a fracas" with producer Oisin Tymon.
But the Daily Telegraph reports that the director general Lord Hall will announce the star's sacking following its internal investigation.
It reports that the inquiry, led by BBC Scotland director Ken MacQuarrie, has concluded that Clarkson verbally abused Mr Tymon for 20 minutes before launching a 30-second physical assault on the producer at a luxury Yorkshire hotel.
Despite feeling he has been left with no alternative but to sack Clarkson, Lord Hall is expected to thank Mr Clarkson for shaping the Top Gear brand and praise him as a "brilliant broadcaster".
According to the paper senior BBC executives are attempting to convince Mr Evans to take over his role.
Mr Evans has previously ruled himself out of the running, saying: "I can categorically say I am not and will never be running for office. Please discount my candidacy."
Things you never knew about Top Gear

Show all 14
Mr Clarkson left his London flat in a taxi around 4.40pm and when asked if he had heard from the BBC, he told reporters: "Nothing. Not a sausage."
It is thought Clarkson may sign for American network Netflix, which is becoming increasingly popular with global TV audiences.
Lord Hall last night could not be reached for comment.
A BBC spokesman said: "No decision has been made. When we have an outcome, we will announce it."
Register for free to continue reading
Registration is a free and easy way to support our truly independent journalism
By registering, you will also enjoy limited access to Premium articles, exclusive newsletters, commenting, and virtual events with our leading journalists
Already have an account? sign in
Register for free to continue reading
Registration is a free and easy way to support our truly independent journalism
By registering, you will also enjoy limited access to Premium articles, exclusive newsletters, commenting, and virtual events with our leading journalists
Already have an account? sign in
Join our new commenting forum
Join thought-provoking conversations, follow other Independent readers and see their replies