Jeremy Corbyn voted worst dressed man by British males
But females think Boris Johnson dresses worse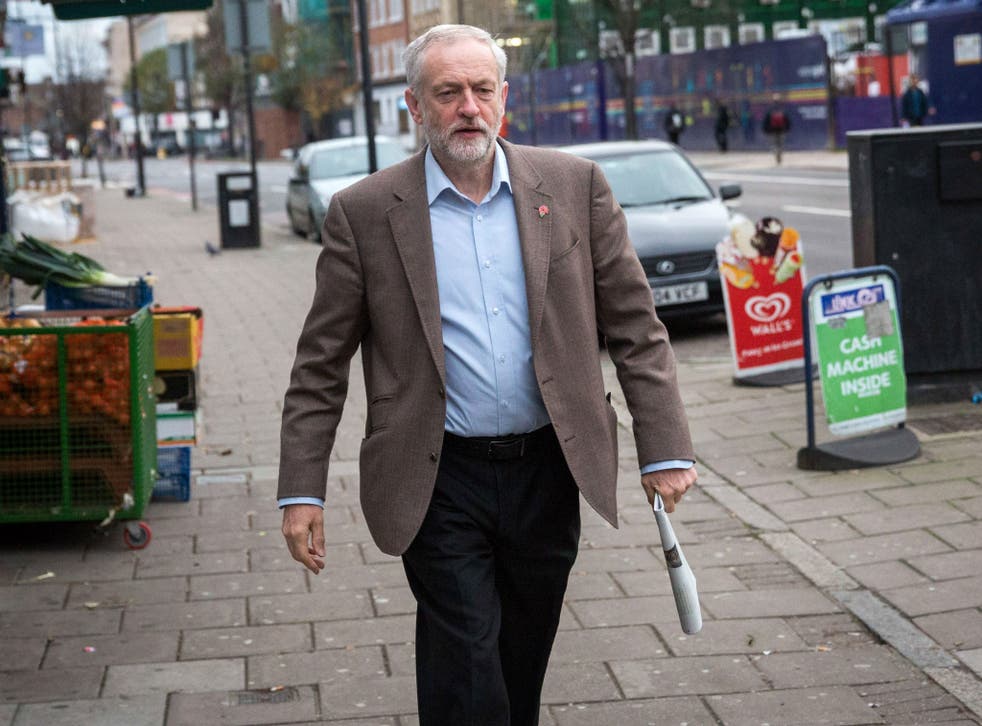 Luckily, if there's one person who probably won't care that he's topped a "worst dressed" list, it's probably Jeremy Corbyn.
The Labour leader was voted the worst dressed male public figure according to British men in a survey conducted by department store Harvey Nichols.
Much has been made of Corbyn's dress sense since he was elected Leader of the Opposition in September. During Prime Minister's Questions in February, the Prime Minister even made a dig telling the House his mother would tell Corbyn to "put on a proper suit, do up your tie and sing the national anthem" all of which was met with typical loud jeering from his front and backbenchers.
David Cameron and Jeremy Corbyn talk mums at PMQs
On several occasions, Corbyn has conveyed that he couldn't care less if his style attracts scrutiny and even poked fun at David Cameron's remark saying the PM was actually "jealous" of his attire.
"He's actually jealous of the jacket. You know what he's actually jealous of, that I can go shopping at the greatest shopping centre in the world, Holloway Road, N7, and he's stuck with Bond Street," he said.
He later tweeted the following quote from Albert Einstein:
Corbyn has been dismissing the idea that it matters how politicians dress since 1984. In the Newsnight clip below the MP says of parliament: "It's not a fashion parade, it's not a gentleman's club, it's not a private banker's institute, it's a place where the people are represented."
Corbyn narrowly tops the poll ahead of Boris Johnson in second place and Russell Brand in third. Conversely, when the same survey was applied to British women they seemed to prefer Corbyn's style to Johnson's, ranking the Tory MP the worst dressed public figure followed by Brand, Corbyn, Jeremy Clarkson and Donald Trump.
People news in pictures

Show all 18
The best-dressed politician was Mr Cameron followed by Nigel Farage and Zac Goldsmith. Ironically, Corbyn also came in fifth for that poll too.
Here are the lists in full:
Worst dressed male public figures according to British men
1. Jeremy Corbyn
2. Boris Johnson
3. Russell Brand
4. Andy Murray
5. Donald Trump
6. Jeremy Clarkson
7. Elton John
8. Chris Evans
9. Simon Cowell
10. David Cameron
Worst dressed male public figures according to British women
1. Boris Johnson
2. Russell Brand
3. Jeremy Corbyn
4. Jeremy Clarkson
5. Donald Trump
6. Elton John
7. Simon Cowell
8. Kanye West
9. Joey Essex
10. Chris Evans
Best dressed British male politician according to British men and women
1. David Cameron
2. Nigel Farage
3. Zac Goldsmith
4. George Osborne
5. Jeremy Corbyn
6. Sadiq Khan
7. Phillip Hammond
8. Jeremy Hunt
9. Boris Johnson
10. Hilary Benn
Register for free to continue reading
Registration is a free and easy way to support our truly independent journalism
By registering, you will also enjoy limited access to Premium articles, exclusive newsletters, commenting, and virtual events with our leading journalists
Already have an account? sign in
Register for free to continue reading
Registration is a free and easy way to support our truly independent journalism
By registering, you will also enjoy limited access to Premium articles, exclusive newsletters, commenting, and virtual events with our leading journalists
Already have an account? sign in
Join our new commenting forum
Join thought-provoking conversations, follow other Independent readers and see their replies