Jeremy Paxman attacks French as 'useless' - but French speakers fight back
'The limits of your language are the limits of your world. Paxman's is becoming increasingly limited, I'm afraid'
Katie Forster
Saturday 09 April 2016 16:59 Comments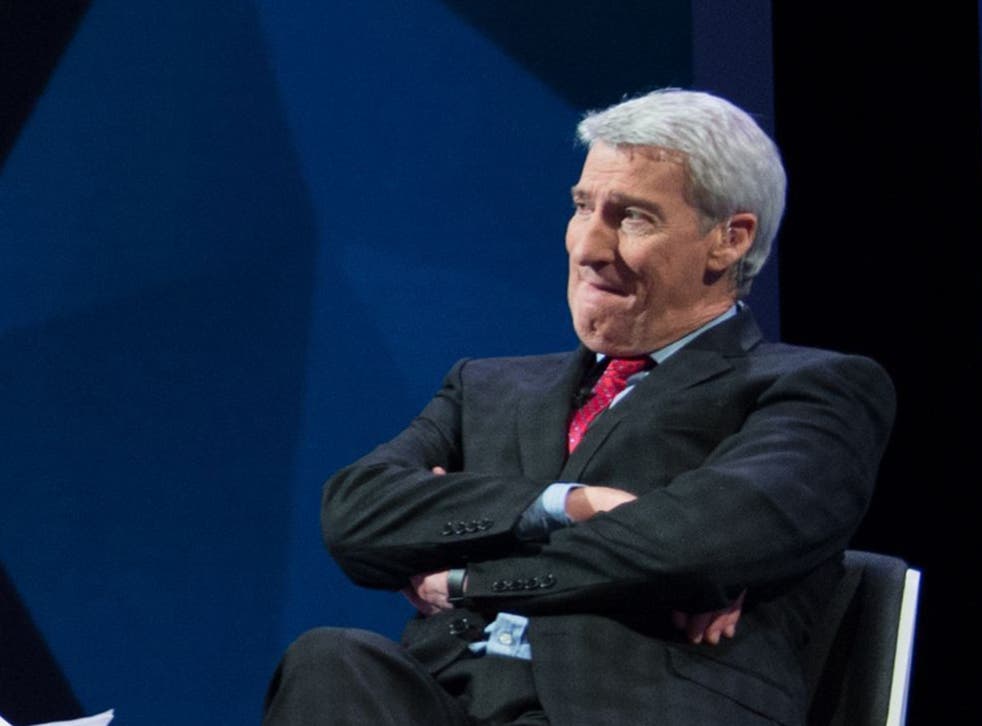 French speakers have reacted to BBC broadcaster Jeremy Paxman's attack of their language as "useless" and his claims that learning French is "positively bad for you".
In a column for the Financial Times, the University Challenge host dismissed the global relevance of France and the French language as "long past".
According to Mr Paxman, learning French instead of English, especially in Francophone countries such as Tunisia, Algeria and Morocco, sets people back in the modern world.
"English is the language of science, technology, travel, entertainment and sport. To be a citizen of the world it is the one language that you must have," he wrote.
In pictures: Sex workers protest in Paris

Show all 8
And the 65-year-old former Newsnight host ridiculed the "middle-class English" who believe people should learn French simply because it is "good for you".
His words have riled those who still see reason to learn French, which is spoken by more than 200 million people around the world and is an official language of the United Nations.
"Here's Paxman ranting on about something again. Wittgenstein said the limits of your language are the limits of your world. Paxman's is becoming increasingly limited, I'm afraid," said Andy Martin, a lecturer in French at Cambridge University.
Dr Martin also gave his own example of the relevance of France on the global political stage.
"If Blair and Bush had listened to the cheese-eating surrender monkeys back in 2003, the world would probably be a safer place. Dominique de Villepin made a speech to the UN saying the military option was the worst possible solution," he said.
"Paxman au merde! [To hell with Paxman]" wrote one Twitter user, while Robert Lane Greene, the Economist's culture editor, chose to reference French writer Émile Zola.
"J'accuse!" wrote Mr Greene. "French is easily the world's second truly global language."
"Funny how Jeremy Paxman 'forgets' to mention that French is one of the two official languages at the EU Parliament," tweeted Ségolène Roche in response to the Financial Times.
The number of students choosing to study French at university in the UK has seen a dramatic decline in recent years, falling by more than 25 per cent since 2007.
Register for free to continue reading
Registration is a free and easy way to support our truly independent journalism
By registering, you will also enjoy limited access to Premium articles, exclusive newsletters, commenting, and virtual events with our leading journalists
Already have an account? sign in
Join our new commenting forum
Join thought-provoking conversations, follow other Independent readers and see their replies