Jerry Collins dead: Shocking pictures reveal extent of crash that killed former New Zealand flanker and his wife
Collins is reported to have hit a bus in the early hours of Friday morning with his three-month-old daughter said to be "in a desperate state" after being hurt in the crash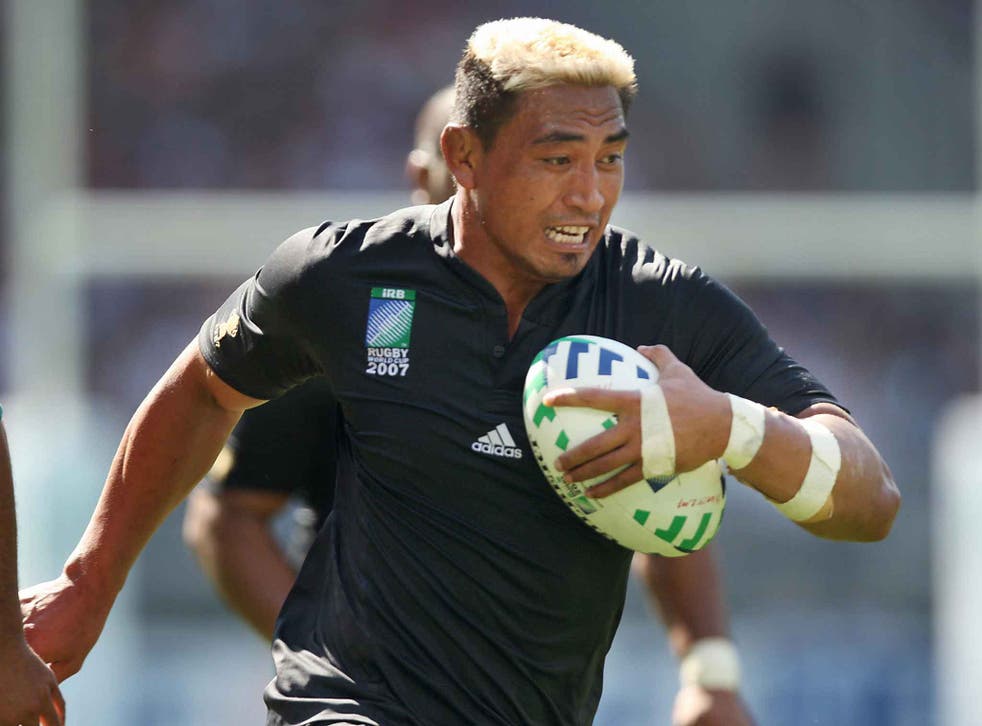 Former New Zealand flanker Jerry Collins and his wife Alana Madill have died in a car crash in France at the age of 34, New Zealand's Ministry of Foreign Affairs and Trade have confirmed.
Collins and his wife Madill were travelling in a car with their three-month-old daughter Ayla on the A9 in the Herault at around 4.30am local time, when they collided with a bus, Le Figaro has claimed.
Their daughter Ayla was taken to a hospital in Montpellier "in a critical condition", the New Zealand Embassy in Paris has confirmed.
A New Zealand Ministry of Foreign Affairs and Trade spokesperson said: "The Ministry of Foreign Affairs and Trade has been advised of a serious vehicle accident in France in which All Black rugby player Jerry Collins was killed."
Two of the occupants of the bus also suffered minor injuries.
Speaking on behalf of the Collins family, the forward's long-standing manager Tim Castle said: "The family and I are distraught at the death of a much-loved son, brother and friend, and his partner Alana, whom I got to know recently.
"I have been in touch with Jerry's father Frank and other members of his family who are in Samoa at the moment. It's obviously a terribly difficult time for them and together with New Zealand Rugby we are doing all we can to support them.
"I have also been in touch with the Ministry of Foreign Affairs who are also doing everything they can to ensure that baby Ayla is getting all the care and support she needs. I am very grateful for their support.
"The family would also like to thank everyone for their messages of support and have asked for privacy at this time."
Collins won 48 caps for the All Blacks having made his debut in 2001, scoring five tries during a career that saw him become one of the most feared back-row players on the pitch due to his sheer strength and physicality.
The flanker played for NPC side Wellington and made his Super Rugby debut in 2001 with the Hurricanes, and went on to make 85 appearances with the side until his departure in 2008.
Collins captained the All Blacks for one Test against Argentina and two games against Portugal and Romania in the 2007 Rugby World Cup. Having previously played for Toulon in France, Ospreys in Wales and Yamaha Jubilo in Japan, Collins had been signed by French side Narbonne on January.
Collins also featured in the New Zealand side that thrashed the British and Irish Lions in 2005, and was the cousin of former All Blacks captain Tana Umaga.
The Hurricanes have announced that they will hold a minute's silence before their game against the Highlanders in Napier later today, and the squad will wear black armbands during the match.
"We are shocked and saddened to hear the news of Jerry and his wife Alana passing," Hurricanes Chief Executive James Te Puni said in a statement.
"Obviously Jerry was a special part of both the Hurricanes and Wellington Lions over the years.
"He was an extraordinary leader and player, and our thoughts and prayers go out to his family at this time."
Register for free to continue reading
Registration is a free and easy way to support our truly independent journalism
By registering, you will also enjoy limited access to Premium articles, exclusive newsletters, commenting, and virtual events with our leading journalists
Already have an account? sign in
Register for free to continue reading
Registration is a free and easy way to support our truly independent journalism
By registering, you will also enjoy limited access to Premium articles, exclusive newsletters, commenting, and virtual events with our leading journalists
Already have an account? sign in
Join our new commenting forum
Join thought-provoking conversations, follow other Independent readers and see their replies