Jerry Seinfeld goes on rant describing political correctness as 'creepy'
The comic thinks that people keep arbitrarily moving the boundaries of taste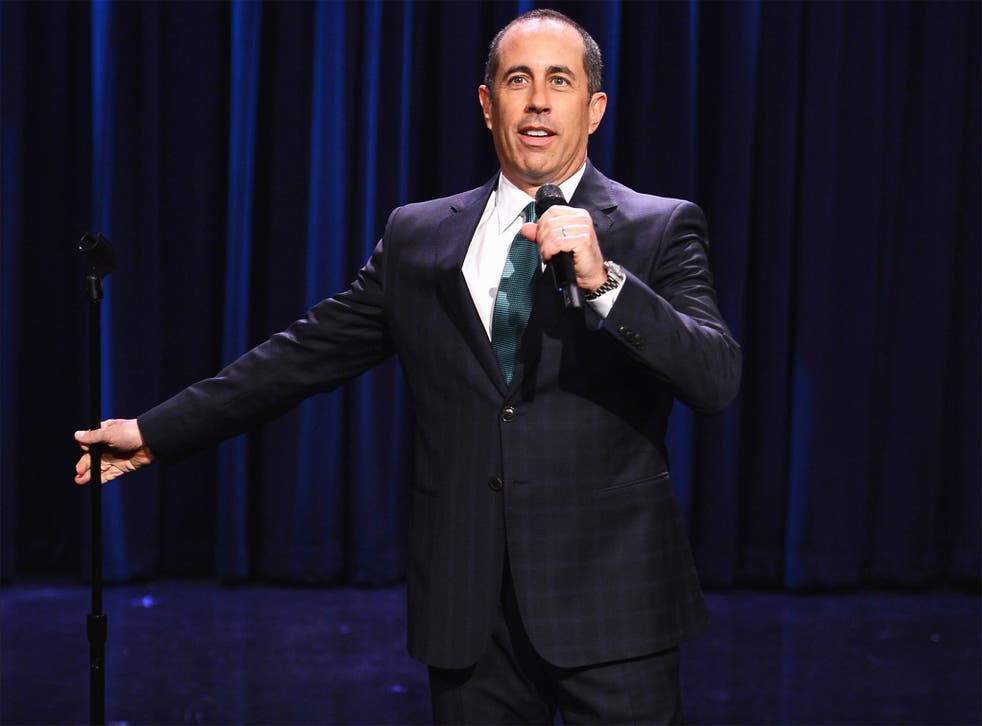 Jerry Seinfeld has argued that political correctness is "creepy" and that people who believe in it "don't know what the f**k they're talking about".
Comedian Seinfeld has said that he thinks some people go over the top with ruLes about taste in comedy.
Speaking on Late Night with Seth Meyers, Seinfeld said the young people don't know what words such as "sexist" really mean.
"They just want to use these words: 'That's racist'. 'That's sexist'. 'That's prejudice,'" he said. "They don't know what the f**k they're talking about."
The best TV shows of all time

Show all 10
He also said that he'd heard from friends not to do gigs at colleges because "they're so PC".
"They keep moving the lines in for no reason," Seinfeld said.
"I do this joke about the way people need to justify their cell phone. 'I need to have it with me because people are so important.' I say: 'They don't seem very important, the way you scroll through them like a gay French king.'"
When asked whether the joke might have been offensive to gay French kings, Seinfeld said that the audience did not appreciate his gag.
"I did this line recently in front of an audience - and comedy is where you can feel an opinion," Seinfeld said.
"They thought: 'What do you mean gay? What are you talking about gay? What are you doing? What do you mean?' I thought: 'Are you kidding me?'"
Other members of the hit Nineties sitcom Seinfeld have been in trouble for offending people in recent years.
Michael Richards, who played Kramer, attempted to silence African American hecklers by shouting "n**gers" at them during a comedy routine in 2006. He apologised for the incident and promptly retired from stand-up.
Jason Alexander, who played George Costanza in the show, joked in 2012 that cricket was a "gay sport" rather than a "manly" one.
He later wrote a statement apologising for the joke saying that, after soul-searching, he realised the gag was based on a "pejorative stereotype" and added "I should know better".
Join our new commenting forum
Join thought-provoking conversations, follow other Independent readers and see their replies