Jessica Ennis-Hill facing calls to apologise after Ched Evans is found not guilty of raping teenager
Olympic athlete asked for her name to be removed from a stand at Sheffield United's ground if he was resigned following his release from prison in 2014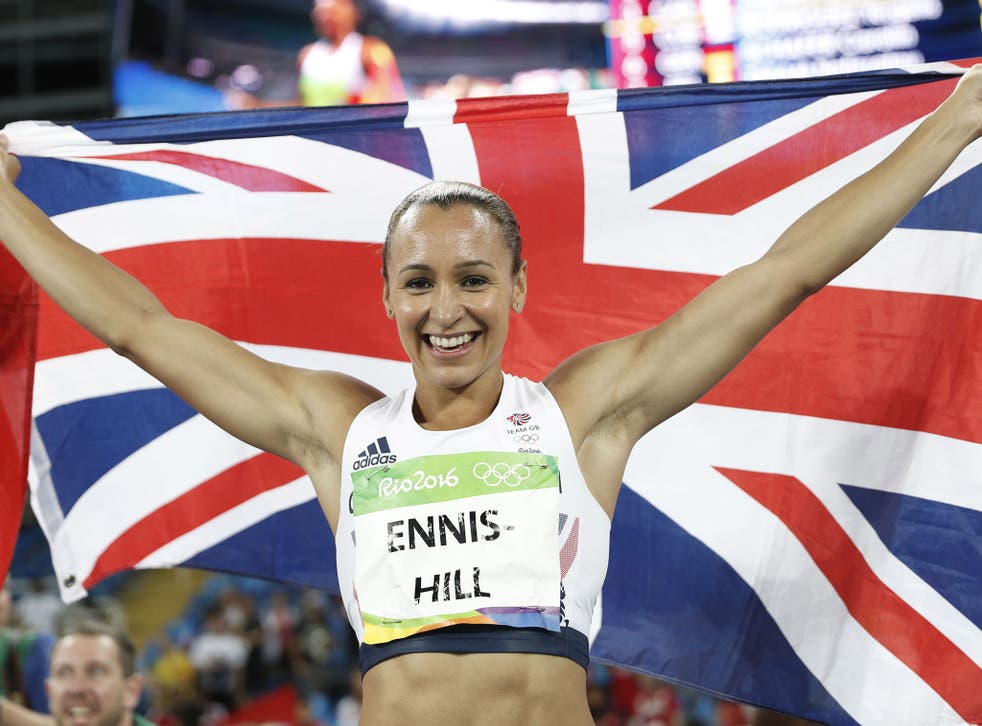 Jessica Ennis-Hill is facing calls to apologise after a court found Ched Evan's not guilty of rape.
The Chesterfield striker served two-and-a-half years of a five-year sentence in prison after being found guilty of raping the woman at a Premier Inn in Rhuddlan, Denbighshire, in 2011.
His conviction was quashed in April and on Friday, after just two hours of deliberation, a jury at Cardiff Crown Court found him not guilty of rape.
Ched Evans found not guilty in hotel rape retrial
Ennis-Hill, an Olympic athlete, asked for her name to be removed from a stand at Sheffield United's ground if he was resigned for the side in 2014.
The public outcry sparked by the club's plans to resign him after his release from prison saw the club retract its offer to allow him to use the training facilities. After the verdict was announced, a number of Evan's supporters on Twitter began demanding she apologise.
Presenter Charlie Webster and former pop star Dave Berry resigned as patrons after Evans was offered the chance to return to training.
After Evans, 27, lost his first appeal four years ago the family of his fiancee Natasha Massey employed private investigators to gather new evidence, in a rare and widely condemned move.
They spoke to two men who had sex with the woman in the months before she alleged she had been raped by Evans.
Both men gave accounts of the woman's sexual preferences that were similar to the description given by Evans at his original trial and supported his assertion that she did consent to sex with him in the hotel room.
In the trial, Evans said he walked into the room where fellow footballer Clayton McDonald was having sex with the woman.
He claimed Mr McDonald asked the woman whether he could join in, to which she replied: "Yes."
Evans insisted he had consensual sex with the woman before getting up and leaving via a fire exit door after realising he was cheating on his girlfriend.
Prosecutors alleged the complainant was too drunk to consent to sex and awoke hours later confused and alone in the room.
Normally in trials involving sexual offences, a complainant's sexual history is not put before a jury.
But Mr Evans legal team sought permission under Section 41 of the Youth Justice and Criminal Evidence Act to question the complainant at his new trial about the statements the two men had made.
Additional reporting by the Press Association