Jimmy Ruffin: Singer acclaimed for his hit 'What Becomes Of The Brokenhearted'
Ruffin: 'I wasn't ambitious, it was just that I loved singing'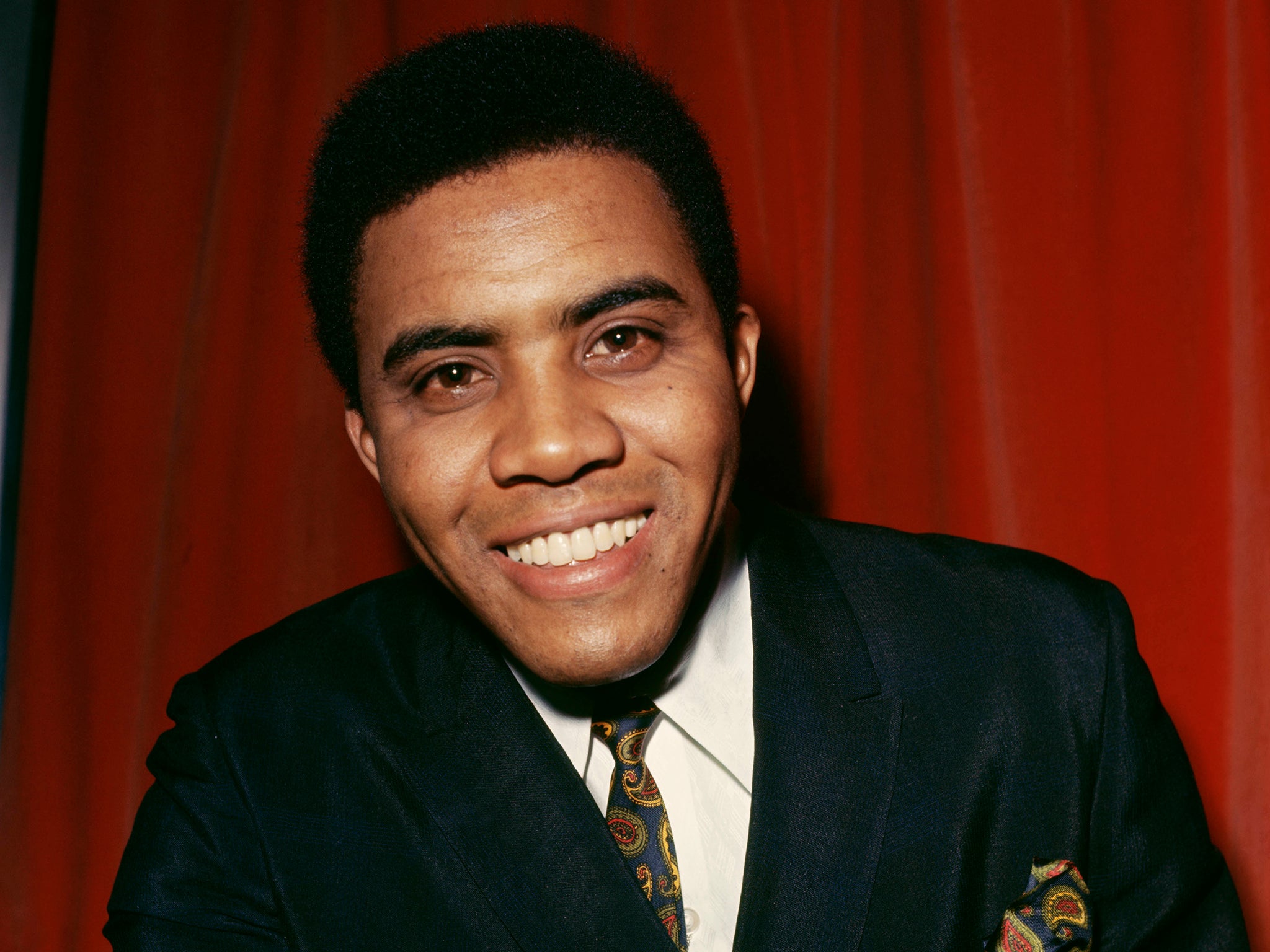 Jimmy Ruffin will forever be associated with the evergreen ballad "What Becomes Of The Brokenhearted'', one of the most distinctive and memorable Motown singles of all time.
Yet he nearly didn't record what became his signature song. Composed by James Dean, Paul Riser and William Weatherspoon – who co-produced the track with William "Mickey'' Stevenson – "Brokenhearted'' had been considered for the Detroit Spinners as a possible follow-up to their debut 1965 Motown hit "I'll Always Love You'' until Ruffin overheard Dean singing the poignant lyric.
"The song had the kind of words one can feel, and it was a beautiful, melodic song," recalled Ruffin, who went on to cut such a striking version that it survived the label's notoriously stringent quality control process – though one meeting ruled that the spoken intro had to go, accounting for the lengthy intro that adds to its dramatic build-up – and went on to make the Top 10 on both sides of the Atlantic in 1966.
"That was it, I didn't go back to the motor company, I can tell you that!" said Ruffin, who quit his day job and scored a further 10 hits in the UK, where his enduring popularity exceeded his standing in the US and led to collaborations with Robin Gibb, Paul Weller and Heaven 17 in the 1980s.
A radio staple and a cornerstone of the Motown catalogue, "Brokenhearted'' proved even more successful for Ruffin when it was reissued in 1974, and the vocalist followed in the footsteps of Edwin Starr, another Motown stalwart, and moved to Britain. "I moved because I was very popular there and I'd benched my record company," he said of his relationship with the label's founder, Berry Gordy, Jr. ."I was too aware of the game and sometimes I didn't agree. So we didn't always see eye to eye. Plus, I'm an ex-soldier, trained since the age of 16 to react aggressively in certain situations. In America those situations arise quite often. London was much more laidback."
"Brokenhearted'' has proved remarkably resilient. Ruffin recorded an Italian version, "Se Decidi Cosi'', in 1967 and a duet version with Ruby Turner in 1988, while it has been covered by Chris Farlowe, the Supremes, Boy George, Paul Young – on the soundtrack to the 1992 comedy-drama Fried Green Tomatoes – Robson & Jerome and Rod Stewart, and was considered for the pivotal scene in the Whitney Houston vehicle The Bodyguard but eventually replaced by the Dolly Parton composition "I Will Always Love You''.
In 1981 it enjoyed another UK chart run in a haunting synth-pop version by Dave Stewart – not to be confused with the David A Stewart of Eurythmics but the keyboard-player associated with the Canterbury groups Hatfield and the North and National Health – and Colin Blunstone, released by Dave Robinson's Stiff.
"Jimmy was a phenomenal singer," Gordy said. "He was truly underrated because we were so fortunate to have his brother, David, as the lead singer of the Temptations, who got so much acclaim... Jimmy was a wonderful human being, quiet and unassuming, who touched many lives with his music."
Born in 1936, Jimmy Lee Ruffin was orphaned when his mother died a few months after giving birth to David, her fourth child, in 1941. The following year his father married a schoolteacher and made a living driving trucks, share-cropping, preaching and singing gospel. The Ruffin household had no electricity but the young Jimmy developed a broad taste from hearing vocalists ranging from Mario Lanza to Frankie Laine via Sam Cooke on juke-boxes and appearing with the likes of Mahalia Jackson, sometimes with David. "I wasn't ambitious. It was just that I loved singing," said Ruffin, who continued singing after he enlisted in the 1950s.
Following six years in the army, including touring US service clubs in Europe, he moved to Detroit, where he worked at Ford and rejoined David as they fell in with Gordy. In 1961 Jimmy issued a single – "Don't Feel Sorry For Me'' – on Miracle, one of Gordy's Motown offshoots, while both did backing vocals and occasionally joined the Motortown Revue tours.
By the end of 1963, Gordy was considering using either as a replacement for Al Bryant, the tenor in the Temptations. "They were begging me to join but I wanted to be solo," recalled Jimmy. "I spent time persuading my brother David that he should join them instead." His hunch that David would be a better fit proved correct when his brother took the lead on "My Girl'' and transformed the fortunes of the Classic Five line-up of the Temptations.
In 1964 Jimmy released the yearning "Since I've Lost You'', while his next single, the sublime "As Long As There Is L-O-V-E Love", a Smokey Robinson song, created a stir on Detroit radio and paved the way for "Brokenhearted'' and the sequence of soulful singles that united Mods, the rhythm'n'blues cognoscenti, the Northern Soul community and the Top Of The Pops constituency. These included "I've Passed This Way Before", "Gonna Give Her All The Love That I've Got", "I'll Say Forever My Love'', "Farewell Is A Lonely Sound" and the self-penned, self-produced "Tell Me What You Want'' – which came out in 1974, by which time he had left Motown for Chess. In 1970 the Ruffin Brothers had released a wonderful duet album, I Am My Brother's Keeper, but Jimmy felt powerless as David drifted into cocaine addiction and died in June 1991.
Jimmy's years in the military and easy-going attitude prepared him better than his brother for show-business. "I was pretty well grounded, I'd got a philosophy of life from my grandmother. I'm an observer, not a joiner, so I didn't participate in the drugs except in a minor way – I don't like being out of my mind."
In 1980 Jimmy enjoyed another Transatlantic Top 10 hit, "Hold On (To My Love)'', written by Robin Gibb and the Bee Gees keyboard-player Blue Weaver. He made the most of his time in the UK, teaming up with Weller on the rousing "Soul Deep", also featuring Dee C Lee and Junior and credited as The Council Collective, issued to benefit the striking miners in 1984 – and collaborating with Heaven 17 on the ballad "The Foolish Thing To Do" a minor hit in 1986. He proved an engaging host of a series, Jimmy Ruffin's Sweet Soul Music on Radio 2 in 1999. He released is last album, There Will Never Be Another You, in 2012.
Jimmy Lee Ruffin, singer, songwriter and producer: born Collinsville, Mississippi 7 May 1936; married (four daughters, one son, and one son deceased); died Las Vegas 17 November 2014.
Join our commenting forum
Join thought-provoking conversations, follow other Independent readers and see their replies