JK Rowling responds to fan tweeting she 'can't see' Dumbledore being gay
It is not the first time the author has defended Dumbledore's sexuality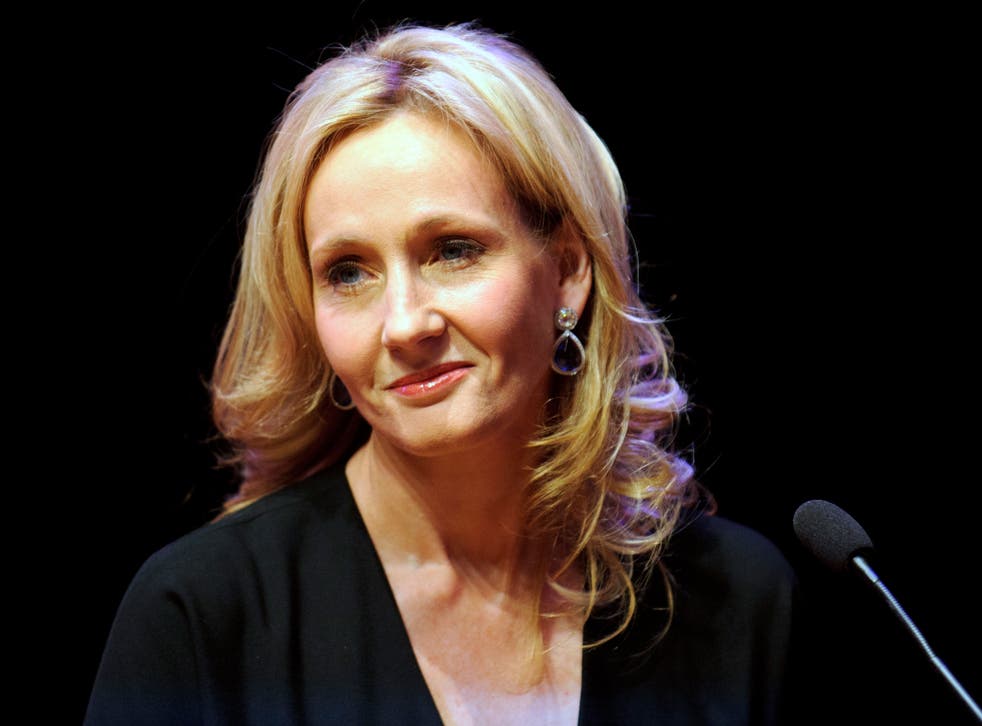 JK Rowling has been hailed an "inspiration" after she was asked by a young Harry Potter fan why Hogwarts headmaster Albus Dumbledore was gay.
Rowling, 49, revealed Dumbledore's sexuality almost a decade ago in 2007, after the final book, Harry Potter and the Deathly Hallows, was published.
In a tweet that has since been deleted, fan Ana Kocovic asked: "Thank you so much for writing Harry Potter. I wonder why you said that Dumbledore is a gay because I can't see him in that way."
The author's powerful response was simply: "Maybe because gay people just look like…people?"
Ms Kocovic then thanked the author, who has tweeted only 600 times since joining the website in 2009.
Rowling said when she revealed Dumbledore's sexuality: "It has certainly never been news to me that a brave and brilliant man could love other men.
"He is my character. He is what he is and I have the right to say what I say about him."
Harry Potter through the ages

Show all 8
The incident is not the first time the author has defended making Dumbledore gay.
Late last autumn, Rowling, who campaigned against Scottish independence last year, responded to a fan who said he stopped being a fan after she revealed the character was gay.
"Nice how u blindsided us with that one. Enjoy your billion $ (sic)."
She told the former fan to follow Brian Souter on Twitter instead.
The Stagecoach founder funded a campaign to try and stop the Scottish government from repealing Section 2A of the Local Government Act.
The amendment, repealed in 2000, stated that local authorities "shall not intentionally promote homosexuality or publish material with the intention of promoting homosexuality" or "promote the teaching in any maintain school of the acceptability of homosexuality as a pretended family relationship".
Rowling tweeted again later on, thanking fans for sending her lovely messages and reassuring them not to worry about her.
Register for free to continue reading
Registration is a free and easy way to support our truly independent journalism
By registering, you will also enjoy limited access to Premium articles, exclusive newsletters, commenting, and virtual events with our leading journalists
Already have an account? sign in
Register for free to continue reading
Registration is a free and easy way to support our truly independent journalism
By registering, you will also enjoy limited access to Premium articles, exclusive newsletters, commenting, and virtual events with our leading journalists
Already have an account? sign in
Join our new commenting forum
Join thought-provoking conversations, follow other Independent readers and see their replies