Jo Cox dead: Labour MP dies after being shot and stabbed in Birstall, West Yorkshire
Ms Cox's husband, Brendan, said the popular MP was 'killed by hatred'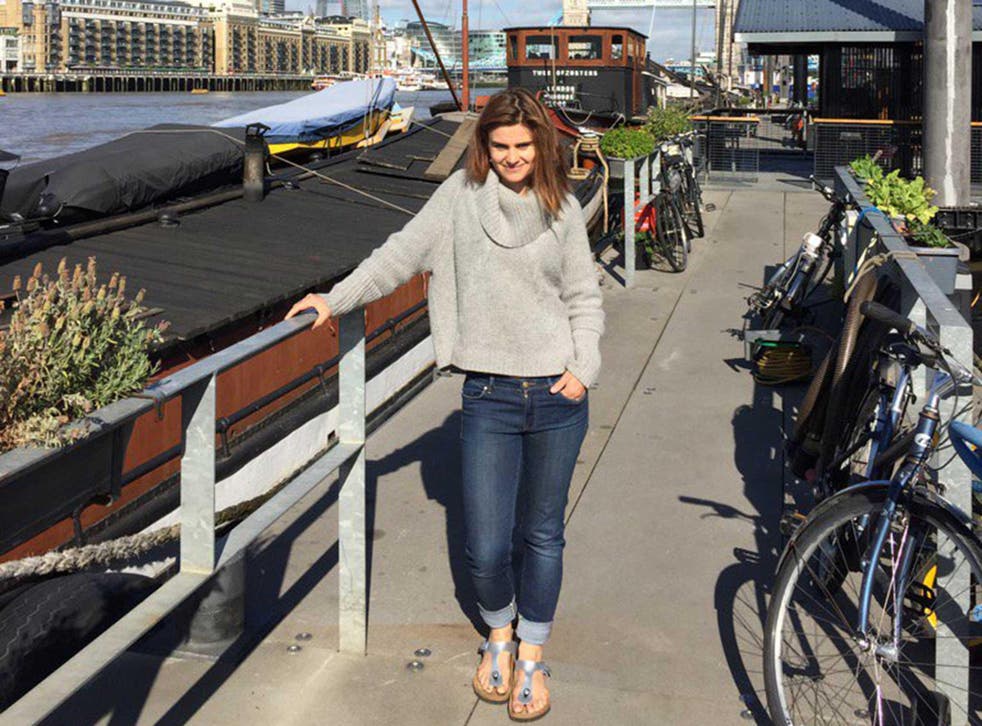 Jo Cox, the Labour MP for Batley and Spen, has died after being shot and stabbed in West Yorkshire.
Ms Cox was attacked outside of a library in her constituency in Birstall near to where she held her weekly surgery. She was airlifted to Leeds General Infirmary.
Her death was confirmed by West Yorkshire Police at a press conference. Temporary chief constable for West Yorkshire, Dee Collins, told the news conference: "I am now very sad to have to report that she has died as a result of her injuries.
"At 1.48pm Jo Cox was pronounced deceased by a doctor who was working with a paramedic crew that were attending to her serious injuries."
A Labour Party statement said: "The whole of the Labour Party and Labour family - and indeed the whole country - will be in shock at the horrific murder of Jo Cox today."
"Jo died doing her public duty at the heart of our democracy, listening to and representing the people she was elected to serve."
Her husband, Brendan Cox, has called on people to "fight against the hatred that killed her".
He said: "Today is the beginning of a new chapter in our lives. More difficult, more painful, less joyful, less full of love. I and Jo's friends and family are going to work every moment of our lives to love and nurture our kids and to fight against the hate that killed Jo.
"Jo believed in a better world and she fought for it every day of her life with an energy, and a zest for life that would exhaust most people.
"She would have wanted two things above all else to happen now, one that our precious children are bathed in love, and two, that we all unite to fight against the hatred that killed her. Hate doesn't have a creed, race or religion, it is poisonous.
"Jo would have no regrets about her life, she lived every day of it to the full."
Born in Batley, Ms Cox went on to study at Cambridge University. She became the first of her family to graduate from university in 1995.
A former aid worker, she campaigned in economically deprived and war-torn countries across the world on issues such as discrimination and poverty.
Before entering politics, Ms Cox held a number of roles, including as an advisor to the Bill and Melinda Gates Foundation and was a former head of humanitarian campaigning for Oxfam. She was also the national chair of the Labour Women's network, worked with charities such as Save the Children, acted as a senior advisor to the anti-slavery charity the Freedom Fund and as an advisor to Sarah Brown.
Ms Cox was a vocal advocate for those affected by the Syrian crisis and abstained in the contentious vote on allowing British military action in Syria. She backed the Dubs amendment before it was defeated in the House of Commons that would have allowed the UK to accept 3,000 child refugees stranded in camps in Europe.
Jo Cox MP speaks on Aleppo crisis
On her Twitter biography, she described herself as a "mum, proud Yorkshire lass, boat dweller, mountain climber and former aid worker".
A rising star within the Labour Party, Ms Cox had been in Parliament for just over a year but there was already talk of her having a future as a minister.
She lived on a boat moored in Wapping, London and split her time between there and her constituency. Ms Cox was praised as a dedicated MP and tireless campaigner locally, nationally and internationally.
Jo Cox shooting - pictures of the crime scene

Show all 7
Beverley and Holderness MP Graham Stuart said Ms Cox was "one of the warmest most likeable people you could meet".
The charity War Child UK praised Ms Cox as a "brilliant advocate for such important issues".
Ms Cox is survived by her husband Brendan Cox, a former executive at Save the Children, and their two children.
Register for free to continue reading
Registration is a free and easy way to support our truly independent journalism
By registering, you will also enjoy limited access to Premium articles, exclusive newsletters, commenting, and virtual events with our leading journalists
Already have an account? sign in