Joan Rivers: 'Palestinians deserve to be dead'
The comedian surpasses herself as she makes a very controversial statement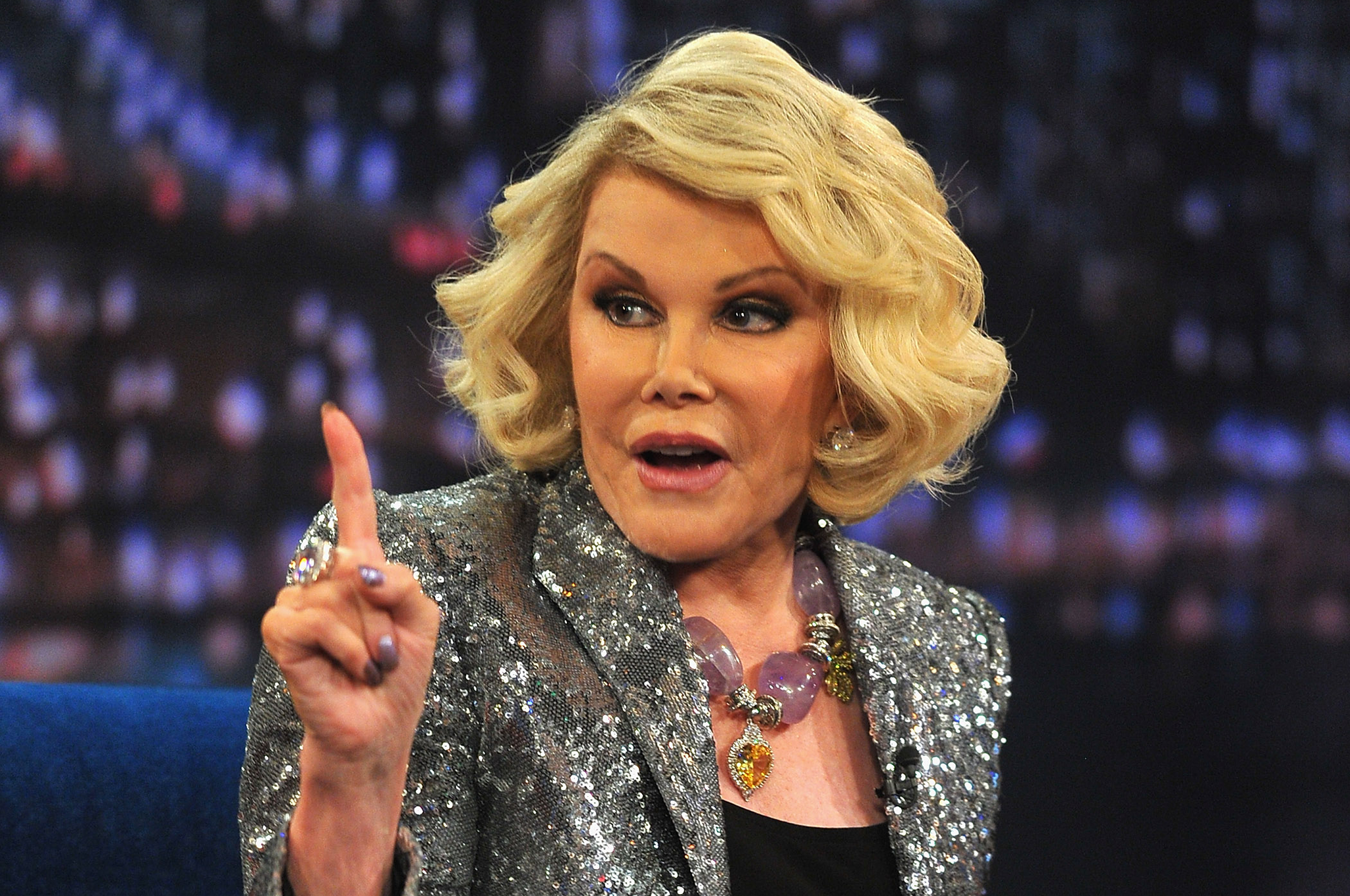 Joan Rivers is known for her scathing sharp tongue, and yet her take on the Israeli-Gaza crisis is one of her most controversial views to date.
When told by a TMZ reporter than almost 2,000 Palestinians have been killed in the conflict, she raised her hands in mock shock (scroll down to watch the film).
"Oh my God! Tell that to the people in Hiroshima," she says on film.
"Good. Good. When you declare war, you declare war. They started it. We now don't count who's dead. You're dead, you deserve to be dead. Don't you dare make me feel bad about that."
"They were told to get out. They didn't get out. You don't get out, you are an idiot. At least the ones that were killed were the ones with low IQs."
She went onto describe Gaza's Hamas government as "terrorists".
"They were re-elected by a lot of very stupid people who don't even own a pencil," she said.
The comedian – who has defended Israel previously – has since claimed her opinions were taken out of context (although they were made on film), publishing a statement on her official Facebook page, in which she says she is "praying for peace".
"I am both saddened and disappointed that my statement about the tragedy of civilian casualties was totally taken out of context," she wrote.
"What I said and stand behind is, war is hell and unfortunately civilians are victims of political conflicts. We, The United States, certainly know this as 69 years later we still feel the guilt of Hiroshima and Nagasaki.
"The media, as usual, has decided to only quote the most out of context and inflammatory non sequitur rather than giving an accurate account of what my intentions were behind the statement."