John Legend condemns Kanye West for meeting Donald Trump: 'I think Kanye was a publicity stunt'
The singer says he is disappointed with West for saying that he would have voted for Trump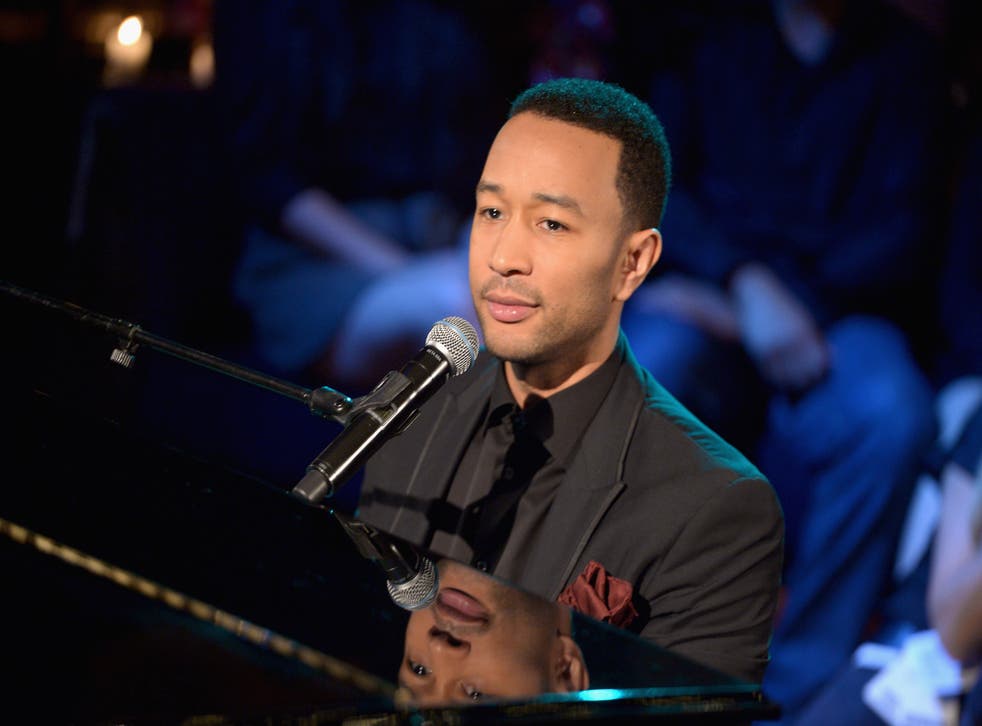 Kanye West might have recently declared he would have voted for Donald Trump mid-concert but it still did not make his meeting with the President-elect at Trump Tower on Tuesday any less of a bolt from the blue. If this did not go far enough, the rapper even followed up the meeting by tweeting an autographed copy of TIME Magazine's "Person of the Year" issue with none other than the billionaire businessman's face on the cover.
Unsurprisingly, his friend and vocal Trump critic, John Legend, is not exactly best pleased about the meeting. The singer suggested that West had been used as a "publicity stunt" by the Republican.
Legend also said he was disappointed with West for saying he would have voted for Mr Trump and suggested the politician's rhetoric had exerted a damaging impact on America.
"I don't think it's impossible to talk to him about issues, but I won't be used as a publicity stunt. I think Kanye was a publicity stunt," Legend said in an interview with France's Clique TV.
"I'm pretty disappointed with Kanye that he says he would have voted for Trump. I think Trump has been corrosive, his message has been corrosive to the country. I think the things he's promised to do have been very concerning for a lot of people, and for Kanye to support that message is very disappointing".
Women go on strike against Donald Trump

Show all 7
He added that no matter what had been West's reason for attending this meeting, he did not agree with him: "Whatever's in his mind, I disagree with him."
These remarks hold added resonance when you remember that West's record label has produced all but one of Legend's solo albums and when Legend initially moved to New York it was West who signed him and invested in launching his career as a solo artist. Oh and the fact their wives, Kim Kardashian and Chrissy Teigen, are good friends.
West shocked a fair few when he ambled past the media beneath Trump Tower at around 9.13am on Tuesday. The unlikely pair then emerged from the tower's gold elevator together at around 9.53am and posed for photos for the press.
If this was not bizarre enough, West is reported to have given Mr Trump an arty book containing nude pictures. The book is said to be a collection of images, including people wearing hoodies, a display of tattoos and some nude images.
When pressed about what they discussed after the pair emerged from the meeting, Mr Trump was keen to hammer home the point that this was not a newly fledged friendship.
"Just friends and he's a good man. We've been friends for a long time," Mr Trump said. He then took an uncharacteristically philosophical tone, saying: "We discussed life".
West ignored questions about whether he is still considering running to become president or whether he would perform at Mr Trump's inauguration. Instead he just said: "I just wanted to take a picture right now".
Kanye West meets with President-elect Donald Trump at Trump Tower
But later in the day, the rapper tweeted that he met with Mr Trump to talk about "multicultural issues" such as education, bullying, and violence in his hometown of Chicago. It was not until later that he decided to tweet the signed TIME magazine cover, with included the message "To Kanye You are a great friend Thanks," alongside Mr Trump's larger than life signature.
There is reported to have been zero discussion of West performing at the inauguration and no talk of him participating in the Trump administration.
Join our new commenting forum
Join thought-provoking conversations, follow other Independent readers and see their replies