John Lennon killer Mark Chapman denied parole for ninth time
Five letters have been sent to the parole board since Chapman's last hearing calling for his release
Loulla-Mae Eleftheriou-Smith
Monday 29 August 2016 16:44 Comments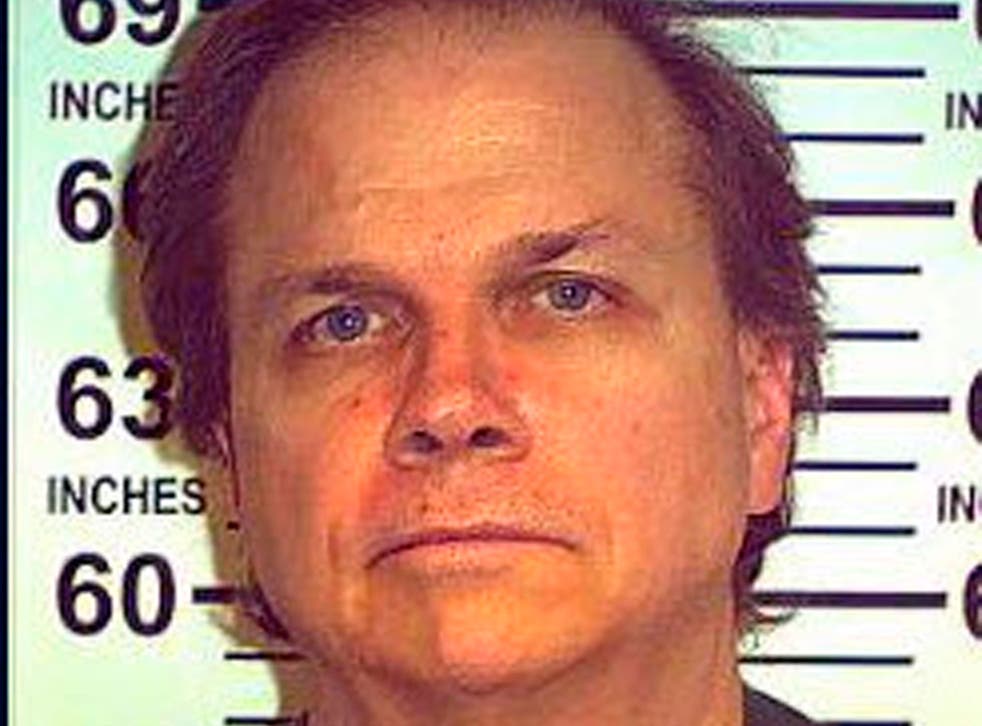 Mark Chapman, the man serving a life sentence for shooting and killing John Lennon, has been denied parole for a ninth time.
Chapman, 61, shot John Lennon four times in front of wife Yoko Ono as the pair returned to their New York home from a late night recording session on 8 December, 1980. He was sentenced to life imprisonment after pleading guilty to the murder of the former Beatle.
Chapman, who is serving his sentence at the Wende correctional facility in Albany, New York, has been eligible for parole since 2000. The New York State Department of Corrections and Community Supervision confirmed he had been denied parole again following a hearing this month.
Chapman's last hearing was two years ago, when he told the parole panel he was "sorry for causing that type of pain" and for "being such an idiot and choosing the wrong way for glory".
"Many, many people loved [Lennon]. He was a great and talented man and they are still hurting. I get letters so that's a major factor. It's not a regular crime," he said at the time.
Chapman was told at the 2014 hearing he still posed a threat to society and would not be released. He will not have another parole hearing until 2018.
There have been five letters sent to the parole board since the last hearing requesting Chapman's release, the New York Daily News reported. Two letters were sent advising against it, one of which was was understood to have been sent on behalf of Ms Ono.
Ms Ono has not responded to a request for comment.
Register for free to continue reading
Registration is a free and easy way to support our truly independent journalism
By registering, you will also enjoy limited access to Premium articles, exclusive newsletters, commenting, and virtual events with our leading journalists
Already have an account? sign in
Join our new commenting forum
Join thought-provoking conversations, follow other Independent readers and see their replies