John Oliver inundated with donations after setting up fake church to make a point about tax-dodging televangelists
The comic mocked the system last week but his own church is a big hit
Chris Mandle
Monday 24 August 2015 17:57 Comments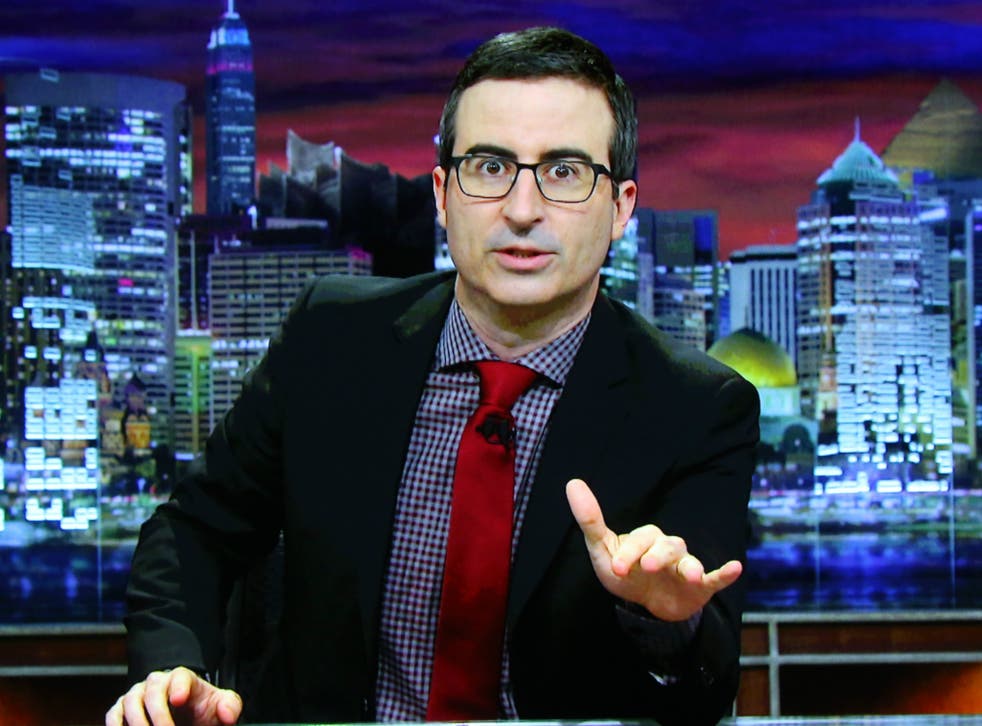 John Oliver set up his own church after ridiculing the state of tax-dodging televangelists, but ended up getting more than he bargained for when he was flooded with donations from viewers.
After finding out about the cult-like mega-churches in the US that earn millions of dollars a year - but are exempt from paying taxes - Oliver proved how ridiculously easy it was to establish a tax-free church by launching his own last week.
He encouraged viewers to send in cash donations to Our Lady of Perpetual Exemption in exchange for 'blessings' and disclosed a P.O Box address should anyone wish to send in money.
"To be honest, slightly more of you responded than we were expecting," he admitted on this week's show, before presenting a huge number of crates filled with letters and packages from donors
Oliver said among the smaller donations in various currencies, he got sent a cheque for $65 billion, "Which you may have sent in as a joke, but guess what? We're f***ing cashing it. So who's laughing now?"
While the whole thing might be an elaborate joke, there's a good-natured twist to the skit, as money that is donated to the cause will be distributed to Doctors Without Borders.
The fine print on Our Lady of Perpetual Exemption's website says that the church "may choose to wind down and dissolve in the near future. Upon dissolution, any assets belonging to the Church at that time will be distributed to Doctors Without Borders, a non-profit charitable organisation that is tax-exempt under § 501(c)(3) of the Internal Revenue Code (EIN: 13-3433452) and which provides emergency medical aid in places where it is needed most."
After advising his followers to lay their hands on their television and pray with him, Oliver continued, "The more money you send in, the more blessings will be returned to you. And that is still something I'm, amazingly, legally allowed to say."
Register for free to continue reading
Registration is a free and easy way to support our truly independent journalism
By registering, you will also enjoy limited access to Premium articles, exclusive newsletters, commenting, and virtual events with our leading journalists
Already have an account? sign in
Join our new commenting forum
Join thought-provoking conversations, follow other Independent readers and see their replies