Former deputy PM John Prescott links Tony Blair's Iraq invasion with radicalisation of young Muslims
Former deputy PM said he believes the 2003 invasion of Iraq was 'wrong'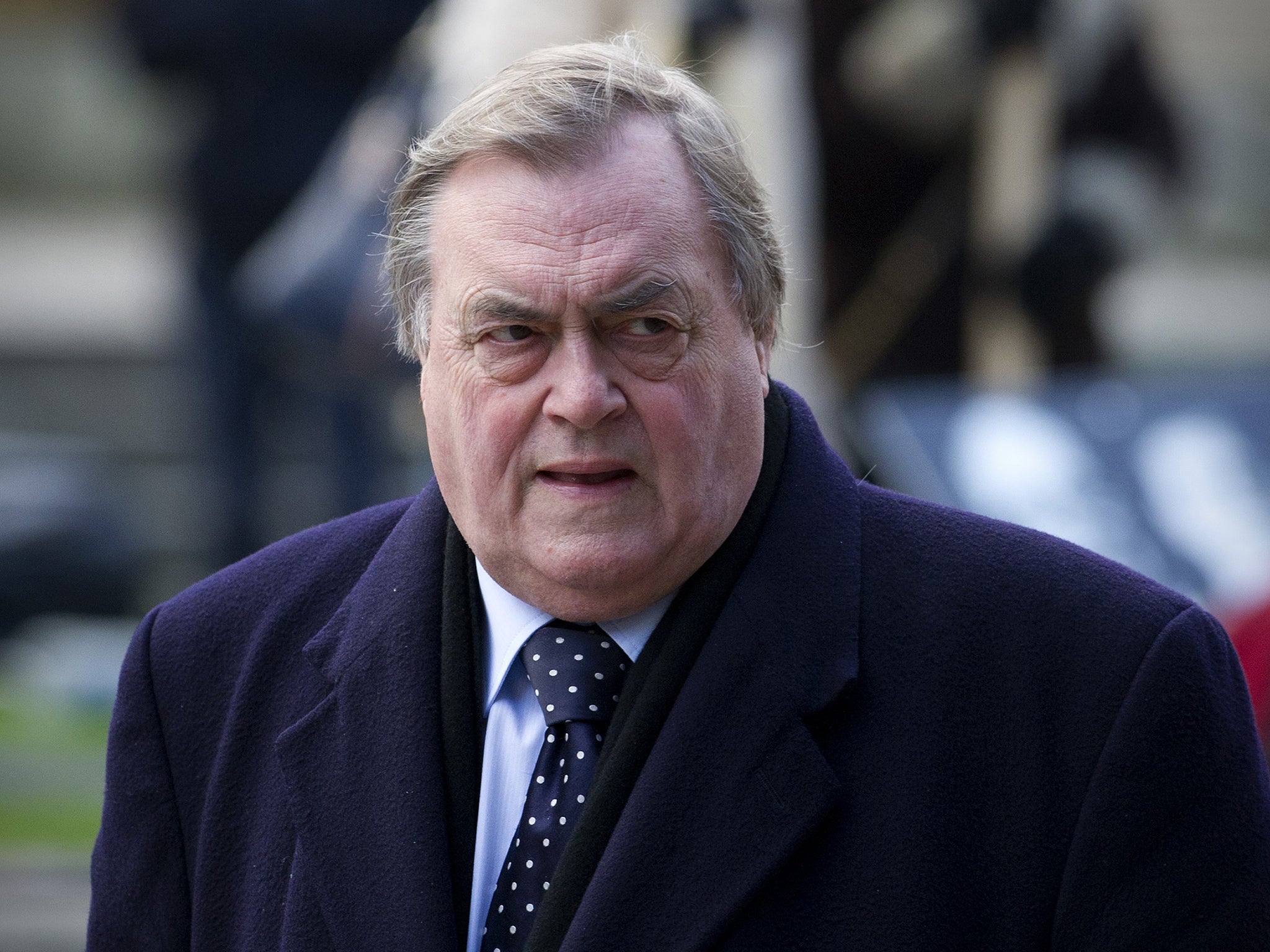 John Prescott has reportedly linked Tony Blair's invasion in Iraq and Afghanistan to the radicalisation of young Muslims at a fundraising event for his son.
Prescott's comments were made in February as he spoke at the fundraising event in Gainsborough, The Telegraph reports.
The outspoken former deputy PM, who was recently appointed as an unpaid adviser with special responsibility for climate change by Labour leader Ed Miliband, said he believes Blair was wrong for invading Iraq in 2003.
"They told us it wasn't regime change. It was. And that's exactly what the Americans have had," he was recorded saying.
"Now Tony, unfortunately is still in to that. I mean the way he's going now, he now wants to invade everywhere.
"He should put a white coat on with a red cross and let's start the bloody crusades again."
He went on: "When I hear people talking about how people are radicalised, young Muslims. I'll tell you how they are radicalised.
The Iraq War: A timeline
Show all 16
"Every time they watch the television where their families are worried, their kids are being killed or murdered and rockets, you know, firing on all these people, that's what radicalises them."
Mr Prescott's remarks come amid growing fears over the number of young men, women and teenagers from Britain fleeing the country to join Isis in Syria or Iraq.
The militant group is known for using social media as a vehicle to drive propaganda and radicalise young Muslims. In the most recent case, three schoolgirls from London disappeared from their family home and are believed to have travelled to join the group in Raqqa, Isis's Syrian stronghold.
The Labour party distanced itself from Prescott's comments, telling the newspaper: "John's views on this do not represent the views of the Labour Party."
His son David later took to Twitter to dismiss reports that his comments were surreptitiously recorded and said the BBC had openly filmed his speech.
Join our commenting forum
Join thought-provoking conversations, follow other Independent readers and see their replies