John Wiernicki: Polish resistance fighter who was captured by the Nazis and later wrote about his experiences in Auschwitz
Wiernicki was sent to Auschwitz for having false identification papers. Had the Gestapo known he was a partisan fighter, he would doubtless have been shot
Friday 14 August 2015 01:46 Comments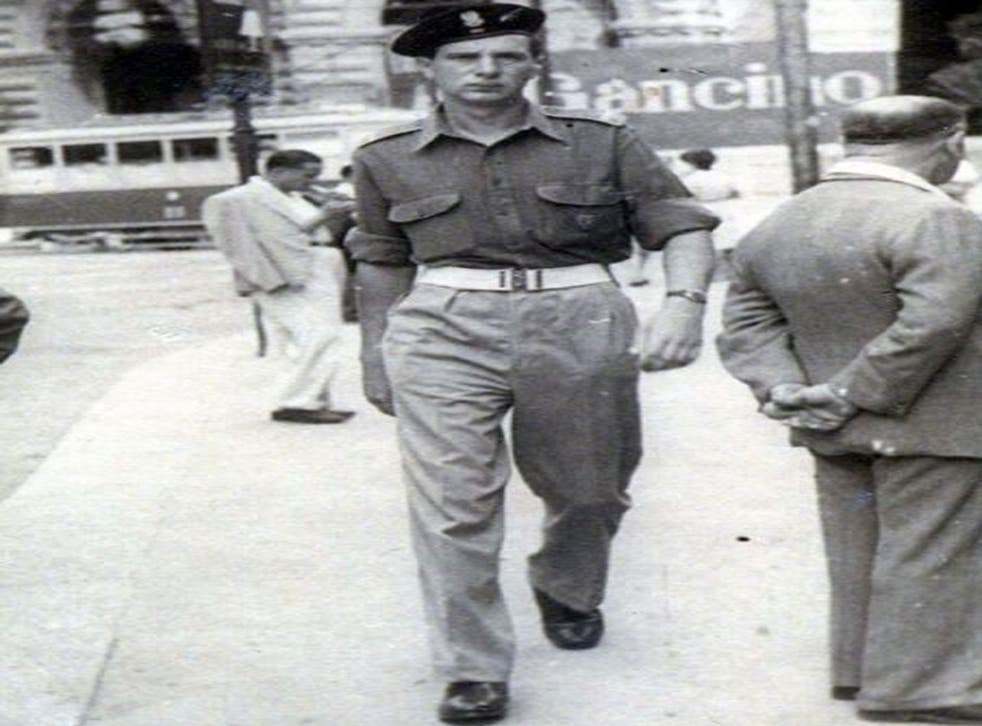 John Wiernicki was a US Postal Service architect, who, as a teenage partisan, fought the Nazis in his native Poland and survived more than a year in the Auschwitz-Birkenau death camp.
For 40 years, Wiernicki was an architect, retiring in 2002 as director of the Postal Service Office of Design and Construction. But the sights, sounds and smells of Auschwitz – the number tattooed on his forearm; the stench of burning flesh from the smokestacks; the men, women and children being herded into the gas chambers – would haunt him for the rest of his life.
More than 50 years after he left Auschwitz-Birkenau, just before its liberation by the Russians, Wiernicki returned to Poland to revisit the camp on a research mission for his 2001 memoir, War in the Shadow of Auschwitz. "I wrote the book because I wanted to put out there factually how people at Auschwitz lived, worked and died," Wiernicki said. "A lot of people who write about it have never set foot in Auschwitz."
There were no hotel rooms available in the area during his research trip, so the Auschwitz caretakers found him rooms at the camp, which turned out to be the quarters of the camp commandant.
He was born Janusz Mikolaja Strojnowski in 1925 in the Sarny, then in eastern Poland, now part of Ukraine. Orphaned at 10, he was raised by an uncle and adopted his last name.
He was a cadet at military school and was 14 when Germany invaded his country. He fled into the forests with a band of older cadets and for the next four years fought in guerrilla units, launching hit-and-run attacks.
He was captured by the Gestapo in a mass round-up in 1943 at a railway station and sent to Auschwitz for having false identification papers. Had the Gestapo known he was a partisan fighter, he would doubtless have been shot.
Wiernicki was a Catholic, which meant that unlike Jews arriving at Auschwitz, he was, at least temporarily, spared the gas chamber and was assigned to a labour battalion. He remembered the notorious Dr Josef Mengele, who performed medical experiments on Auschwitz prisoners. "I talked to the guy," he recalled. "He was very elegant, the best-dressed man in the SS."
Shortly before Auschwitz was liberated, Wiernicki was transferred to Buchenwald in Germany. He escaped while being marched to yet another camp, and was not yet 20 when Germany surrendered.
He settled in Britain and graduated in architecture from London University in 1952, and met his future wife, Anne Macander. They moved to the US in 1957, lived in Philadelphia for two years then moved to Washington.
When his grandchildren were young, they would occasionally ask about the numbers tattooed on his forearm: 150302. "A telephone number," he would tell them.
BART BARNES
Janusz Mikolaja Strojnowski (John Wiernicki), Holocaust survivor and architect: born Sarny, Poland (now Ukraine) 28 July 1925; married Anne Macander (died 2015; two sons); died Bethesda, Maryland 17 July 2015.
© The Washington Post
Register for free to continue reading
Registration is a free and easy way to support our truly independent journalism
By registering, you will also enjoy limited access to Premium articles, exclusive newsletters, commenting, and virtual events with our leading journalists
Already have an account? sign in
Join our new commenting forum
Join thought-provoking conversations, follow other Independent readers and see their replies