Jon Hamm completes rehabilitation treatment for alcoholism ahead of final Mad Men season
Hamm's character, Draper, is a brooding advertising executive who also turned to alcohol as he struggled to come to terms with his past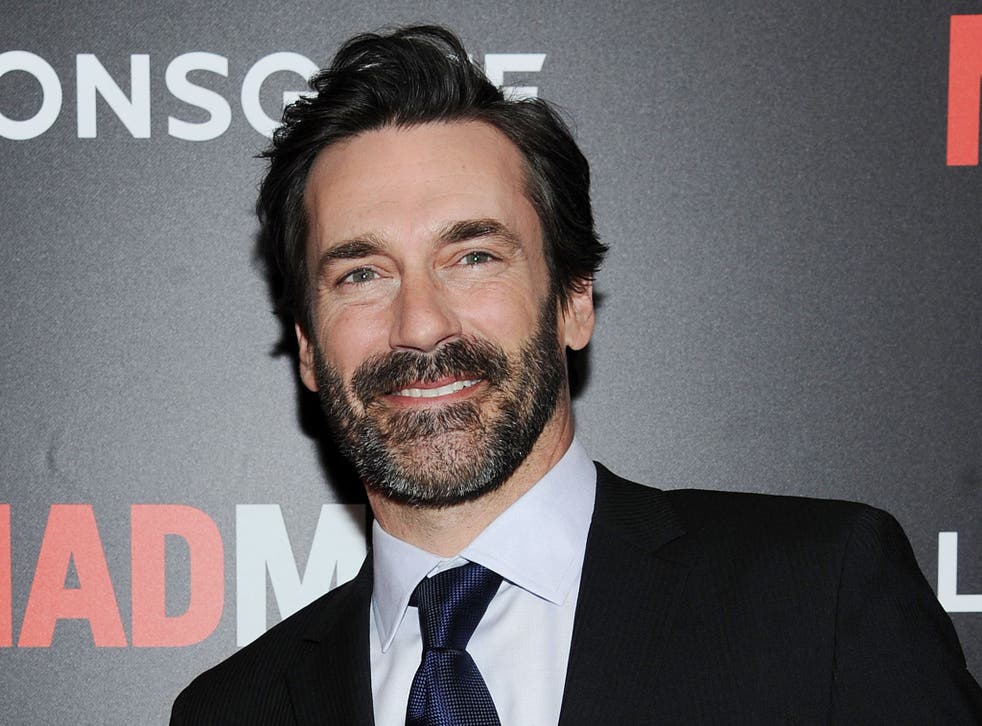 Jon Hamm, best known for his role as the dapper and calculating Don Draper in Mad Men, has confirmed that he recently finished a course of treatment for alcohol abuse.
The Emmy-winning actor, 44, entered a rehabilitation centre to come to terms with his addiction, his publicist Annett Wolf said in a statement.
"They have asked for privacy and sensitivity going forward," she added.
He received the full support of his partner, actor Jennifer Westfeldt, she wrote.
Hamm's character, Draper, is a brooding advertising executive who also turned to alcohol as he struggled to come to terms with his past.
"I don't drink as much as Don Draper," Hamm told the Daily Mail in 2012. "I would be unconscious if I did."
Mad Men season seven

Show all 16
"I'm not that method," he said of the difference between himself and his character in an interview with the Observer in 2013. "I am very cognisant that I am playing a character. Don Draper is a pretty dismal, despicable guy, so why I would want to take him home with me I don't know."
The final season of Mad Men is set to premiere at the start of April.
Join our new commenting forum
Join thought-provoking conversations, follow other Independent readers and see their replies