Jonah Hill apologises: 22 Jump Street actor sorry for using 'disgusting' homophobic slur
After being criticised for using the term, Hill (pictured right) appeared on Howard Stern's radio show to issue a public statement
Jenn Selby
Wednesday 04 June 2014 09:16 Comments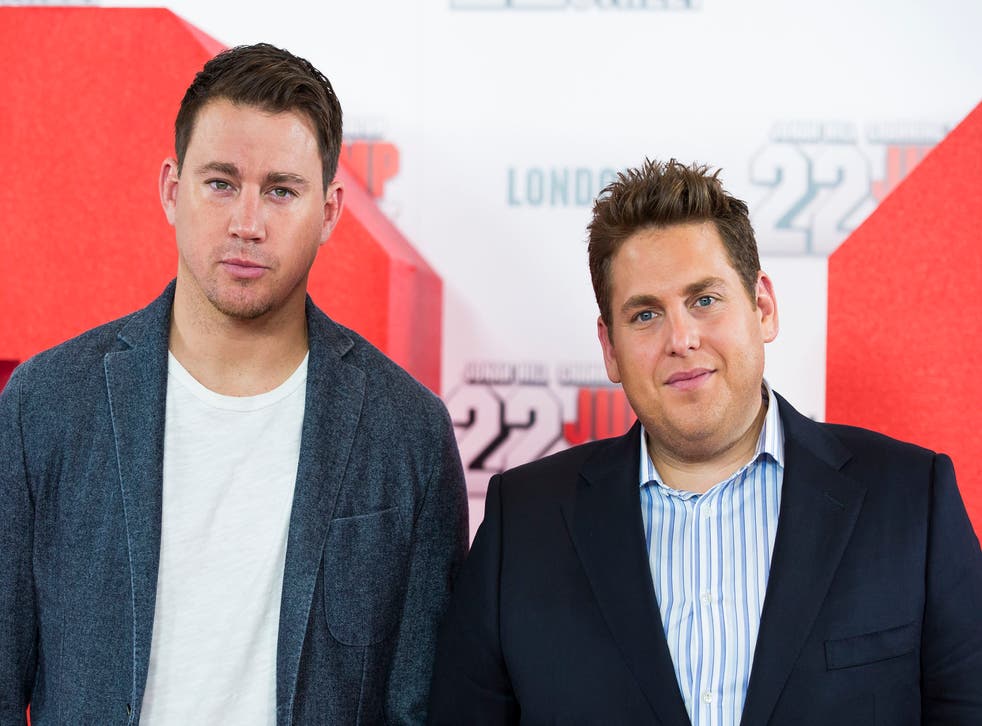 Jonah Hill has apologised for using a homophobic slur, after footage of the actor losing his cool with a photographer emerged yesterday.
In the video, originally obtained by US site TMZ, the 30-year-old actor is relentlessly pursued by men with cameras and video recorders in the Larchmont area of Los Angeles, as he tries to ignore their jibes.
One man can be heard mocking his floral board shorts, saying, "I like the shorts though, bro. They are pretty sexy."
Around a minute after the comment, and as the hounding continues, the actor appears to retaliate by telling one paparazzo: "Suck my d***, you f****t!"
After being heavily criticised for using the term, Hill appeared on Howard Stern's radio show to issue a public apology.
The A-list opposing Russia's anti-gay laws

Show all 15
He said: "This is a heartbreaking situation for me...I'm upset...From the day I was born, and publicly, I've been a gay rights activist...
"This person had been following me around all day saying hurtful things. I played into exactly what he wanted and I said a disgusting word...
"It's bulls**t and I shouldn't have said that. I'm happy to take the heat for using this disgusting word."
He went on to voice his concerns that his fans would think of him as homophobic after making the remark.
"What I won't allow is for anyone - it would break my heart to think that anyone - especially with all the work that I've done and all the loved ones that I have - that I would be against anyone for their sexuality."
Hill has been a strident supporter of LGBT rights issues in the past, publicly addressing his opposition to Russia's anti-gay laws ahead of the Sochi Winter Olympics and buying into the 'Love Conquers Hate' T-shirt wearing trend adopted by the famous to pledge their support for the persecuted gay communities in the country.
Explaining why he chose to take part in the campaign, he told E! News at the Governors Awards: "I have tons of gay friends, gay family members. It's like saying, 'Why do you think people should breathe?'
"I support anybody doing whatever they want to do to be who they are."
Register for free to continue reading
Registration is a free and easy way to support our truly independent journalism
By registering, you will also enjoy limited access to Premium articles, exclusive newsletters, commenting, and virtual events with our leading journalists
Already have an account? sign in
Join our new commenting forum
Join thought-provoking conversations, follow other Independent readers and see their replies