The Independent's journalism is supported by our readers. When you purchase through links on our site, we may earn commission.
Josh Duggar: Reality TV star responds to allegations he molested underage girls
The star of 19 Kids and Counting has said he 'acted inexcusably'
Helen Nianias Comments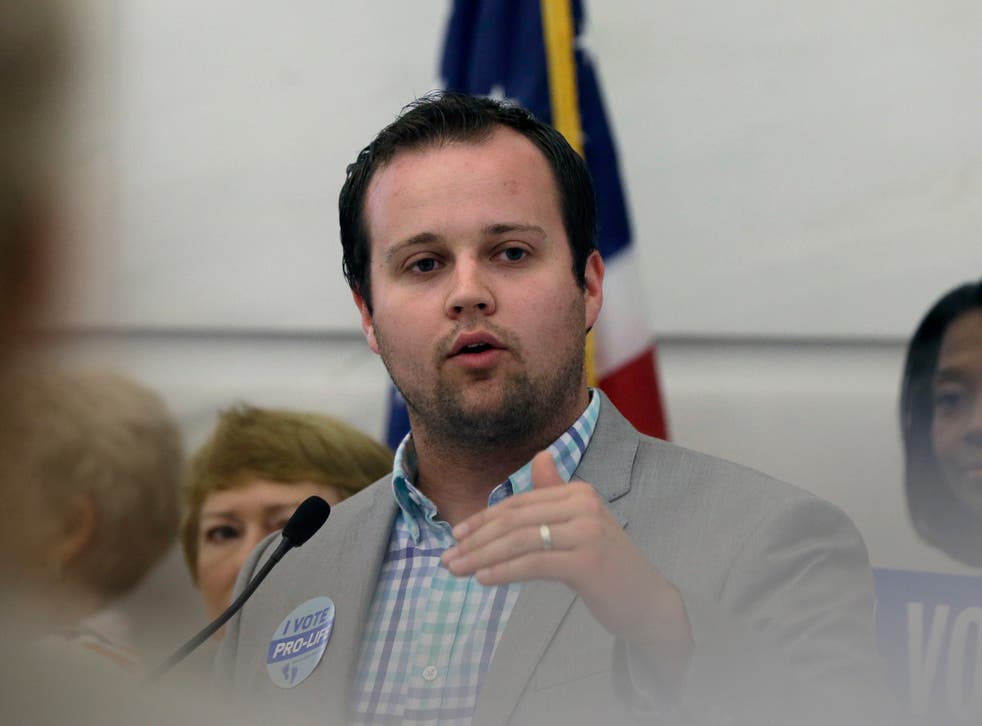 Reality TV star Josh Duggar has issued an apology after allegations that he sexually abused underage girls surfaced.
"Twelve years ago, as a young teenager I acted inexcusably for which I am extremely sorry and deeply regret," he said on Thursday.
In the statement posted on Facebook, the star of 19 Kids and Counting added: "I hurt others, including my family and close friends. I confessed this to my parents who took several steps to help me address the situation.
"We spoke with the authorities where I confessed my wrongdoing and my parents arranged for me and those affected by my actions to receive counseling. I understood that if I continued down this wrong road that I would end up ruining my life."
Duggar has stepped down as executive director of FRC Action - a lobbying arm of the Family Research Council.
One of FRC Action's beliefs is that there should be "preference in public policies for heterosexual marriage and the traditional family".
Duggar's family are well known as strict Christians and preach against the use of contraception. Josh is the eldest child of the 19-strong brood. Their parents Jim Bob and Michelle said they would "allow God to determine the number of children" they'd have.
Duggar's parents said they would support him. "Back 12 years ago our family went through one of the most difficult times of our lives," they said.
"When Josh was a young teenager, he made some very bad mistakes and we were shocked. We had tried to teach him right from wrong. That dark and difficult time caused us to seek God like never before.
"Even though we would never choose to go through something so terrible, each one of our family members drew closer to God. We pray that as people watch our lives they see that we are not a perfect family."
His wife Anna said she learned of his "mistakes" two years before they married.
She said: "I can imagine the shock many of you are going through reading this. I remember feeling that same shock. It was not at the point of engagement, or after we were married - it was two years before Josh asked me to marry him.
"When my family and I first visited the Duggar Home, Josh shared his past teenage mistakes. I was surprised at his openness and humility and at the same time didn't know why he was sharing it. For Josh he wanted not just me but my parents to know who he really was -- even every difficult past mistakes."
Register for free to continue reading
Registration is a free and easy way to support our truly independent journalism
By registering, you will also enjoy limited access to Premium articles, exclusive newsletters, commenting, and virtual events with our leading journalists
Already have an account? sign in
Join our new commenting forum
Join thought-provoking conversations, follow other Independent readers and see their replies