The Independent's journalism is supported by our readers. When you purchase through links on our site, we may earn commission.
Journalist left hysterically laughing after interview with an Australian deputy mayor Salim Mehajer
The controversial deputy mayor told reporters he wanted to reach the 'very top'
Olivia Blair
Sunday 11 October 2015 16:40 Comments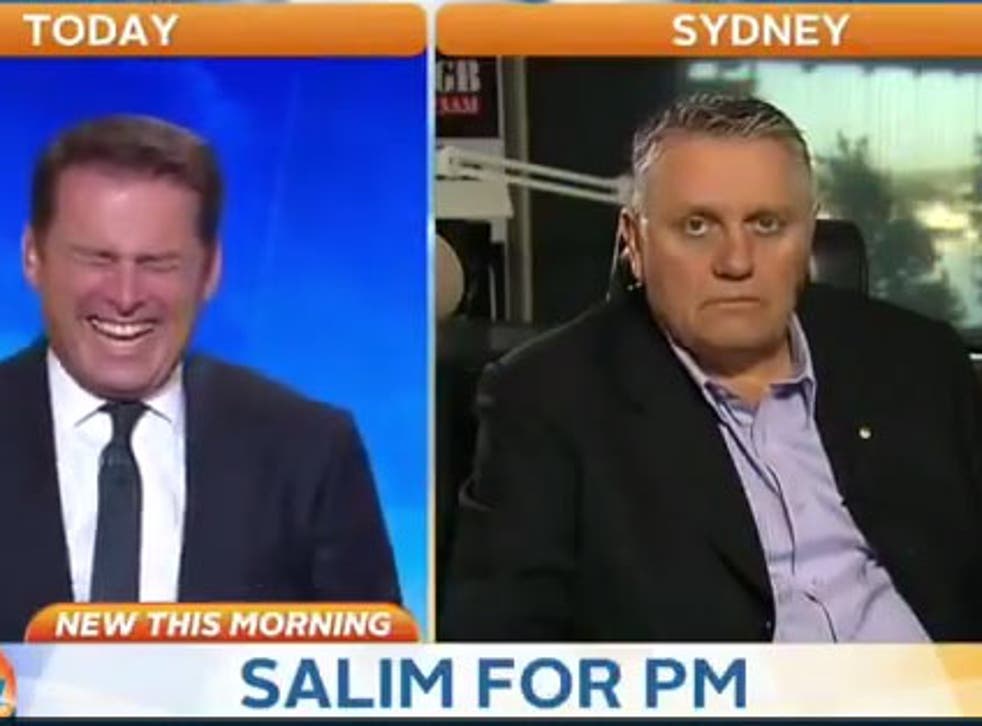 One journalist was left speechless, and another in fits of laughter after watching an interview with Salim Mehajer, the deputy mayor of the Sydney suburb, Auburn.
When cameras panned back to the studio of Nine News for commentary following the interview, radio presenter Ray Hadley shook his head in disbelief while host, Karl Stefanovic hunched forward in hysterical laughter.
The reactions followed a bizarre interview in which Mr Mehajer "insisted" on answering the journalist's questions from behind a lecturn on a podium, with his wife stood two metres behind him throughout.
Mr Mehajer, also a millionaire property developer, revealed he wanted his "dreams to come true" by accelerating his political career through state and federal level before reaching the "very top".
Mr Hadley poked fun at the "presidential style address", while Mr Stefanovic could even be heard snorting.
Following the interview users took to Twitter to question whether Mr Mehajer was Australia's answer to Donald Trump.
Mr Mehajer is no stranger to controversy, his lavish July wedding attracted much press and ridicule after four helicopters were hired and residents in nearby areas were told all vehicles needed to be removed from the street, according to The Guardian.
Australia PM Abbott ousted
Register for free to continue reading
Registration is a free and easy way to support our truly independent journalism
By registering, you will also enjoy limited access to Premium articles, exclusive newsletters, commenting, and virtual events with our leading journalists
Already have an account? sign in
Join our new commenting forum
Join thought-provoking conversations, follow other Independent readers and see their replies