Judi Dench has first ever tattoo aged 81
As a gift from her daughter 
Friday 01 July 2016 16:20 Comments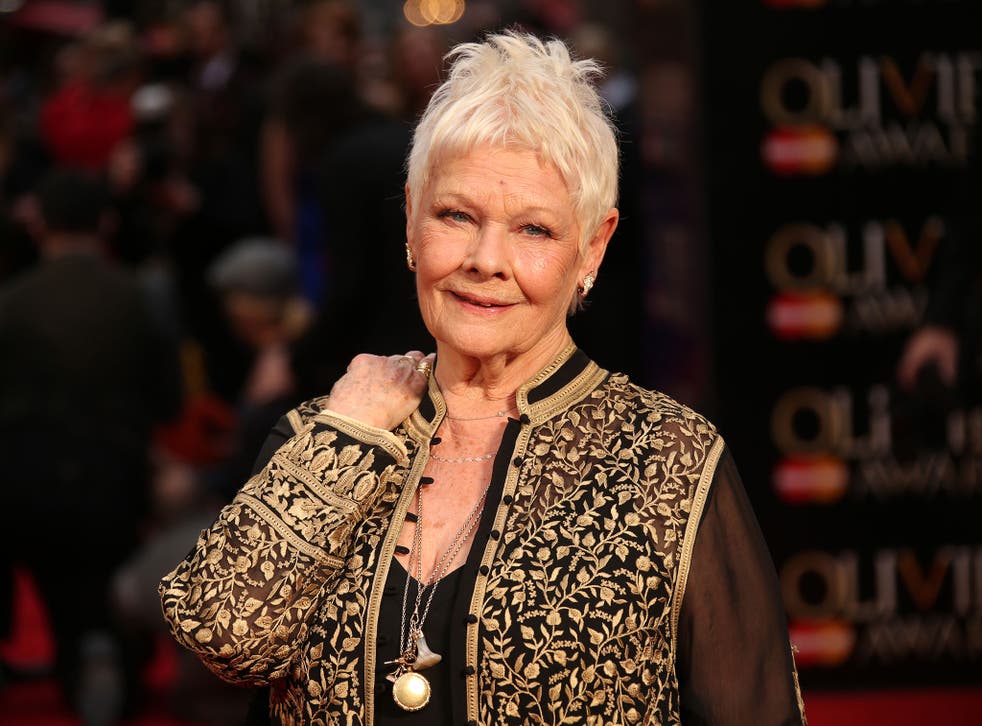 Dame Judi Dench has been given an unusual 81st birthday present by her daughter - her first ever tattoo.
The actress had the words "carpe diem" inked on her wrist as a gift from her actress daughter Finty Williams.
She told Surrey Life magazine: "That's my motto: Seize the day. Finty gave it to me for my 81st birthday - she's wonderful with surprises.
"Mind you the company of A Winter's Tale, which I was doing at the time, used to say that it said fish of the day."
Questionable tattoos and to who they belong to

Show all 15
The former James Bond star previously told Good Housekeeping she was contemplating getting an Indian symbol tattooed and has also joked that she would like to have Hollywood producer Harvey Weinstein's name inked on her bottom.
She told Good Housekeeping: "There's an Indian symbol that I like which supposedly represents life and love and everything.
"One of the cameramen who worked on The Second Best Exotic Marigold Hotel told me what it meant, but I'm a bit nervous in case I'm being set up - It might be unbelievably rude."
Dame Judi will soon be seen in Tim Burton's film Miss Peregrine's Home For Peculiar Children, which is due for UK release in September.
PA
Register for free to continue reading
Registration is a free and easy way to support our truly independent journalism
By registering, you will also enjoy limited access to Premium articles, exclusive newsletters, commenting, and virtual events with our leading journalists
Already have an account? sign in
Join our new commenting forum
Join thought-provoking conversations, follow other Independent readers and see their replies