Julian Assange has cost taxpayer £10 million by avoiding extradition
Heavy policing for Wikileaks founder has resulted in a hefty bill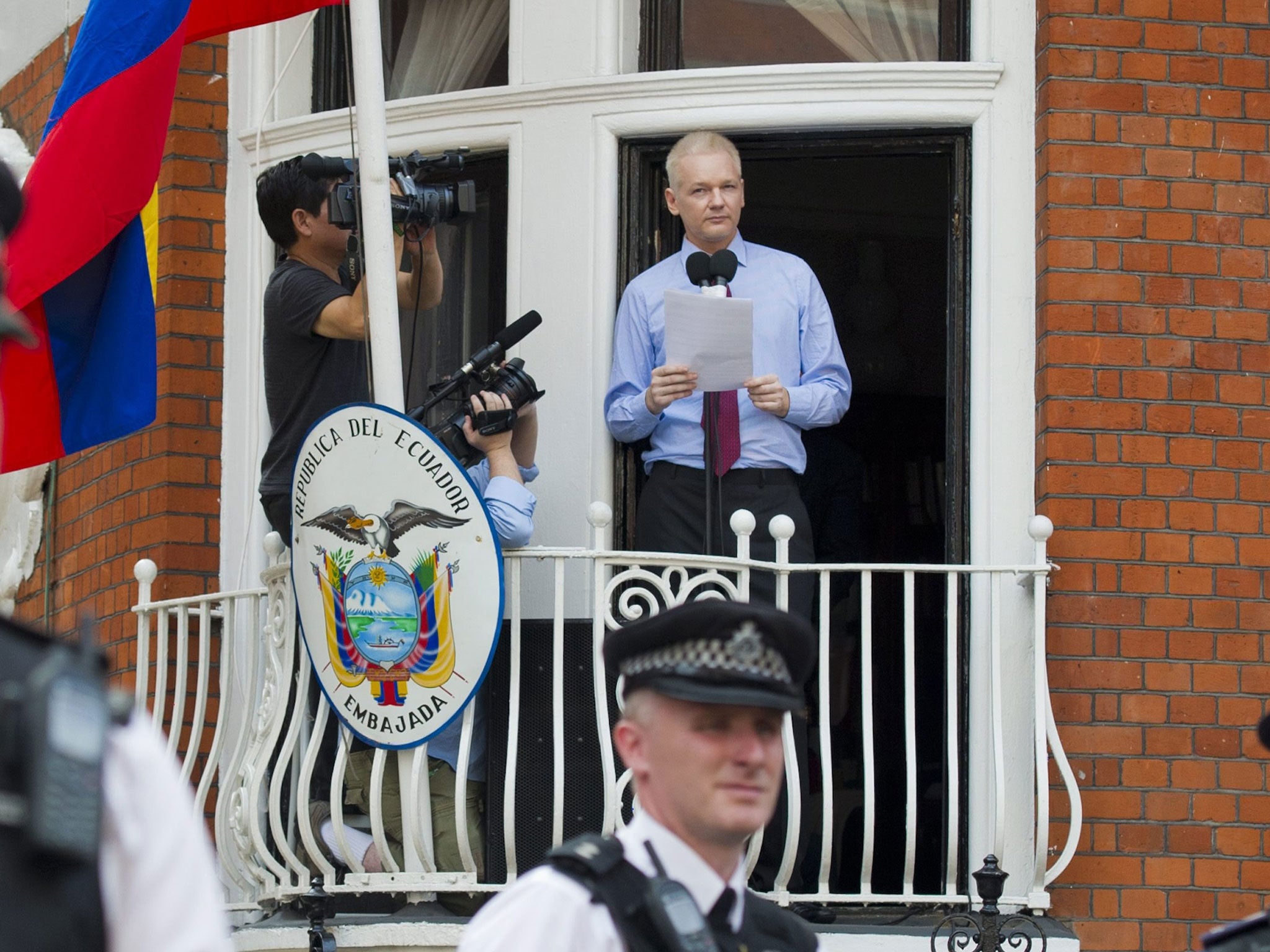 Julian Assange, the founder of Wikileaks, is thought to have cost the UK taxpayer £10 million pounds as he avoids extradition in the Ecuadorian Embassy, London.
Scotland Yard has confirmed that the expense of policing Assange as he stays at the embassy had added up to £9 million by October 2014. The current bill is calculated to stand at around £10 million.
Assange has been staying in the embassy since June 2012. He is avoiding extradition to Sweden over claims he assaulted two women in Stockholm. He believes if he is extradited to Sweden that he will then be forced to go to the United States for publishing secret files revealing sensitive informational about national security.
Assange's tenure at the Knightsbridge embassy means that police are required 24 hours a day, ready to apprehend him should he emerge.
The bulk of the £9million price tag was for policing, with £1.7million of that in "indirect" costs, LBC radio reported. The station calculated that Assange has been guest of the embassy for 959 days, or nearly 1,381,000 minutes.
Assange is alleged to have raped a 26-year-old woman and committed sexual assault against a 31-year-old woman while staying in Stockholm. Assange denies the allegations.
Assange told LBC that he believes the Metropolitan police are targeting his visitors. "The greatest concern for me is the intelligence gathering that the British police are doing on my visitors to the embassy, aggressively demanding their names and identity details," he said.
"Obviously, as an investigative journalist dealing with sensitive documents and with staff under threat, that creates difficulties for me and my ongoing position."