Julian Assange: Swedish prosecutor working on new bid to question WikiLeaks founder over sex claims
Assange has been in the Ecuadorian Embassy in London since 2012, when he was granted political asylum 
Serina Sandhu
Tuesday 09 February 2016 11:28 Comments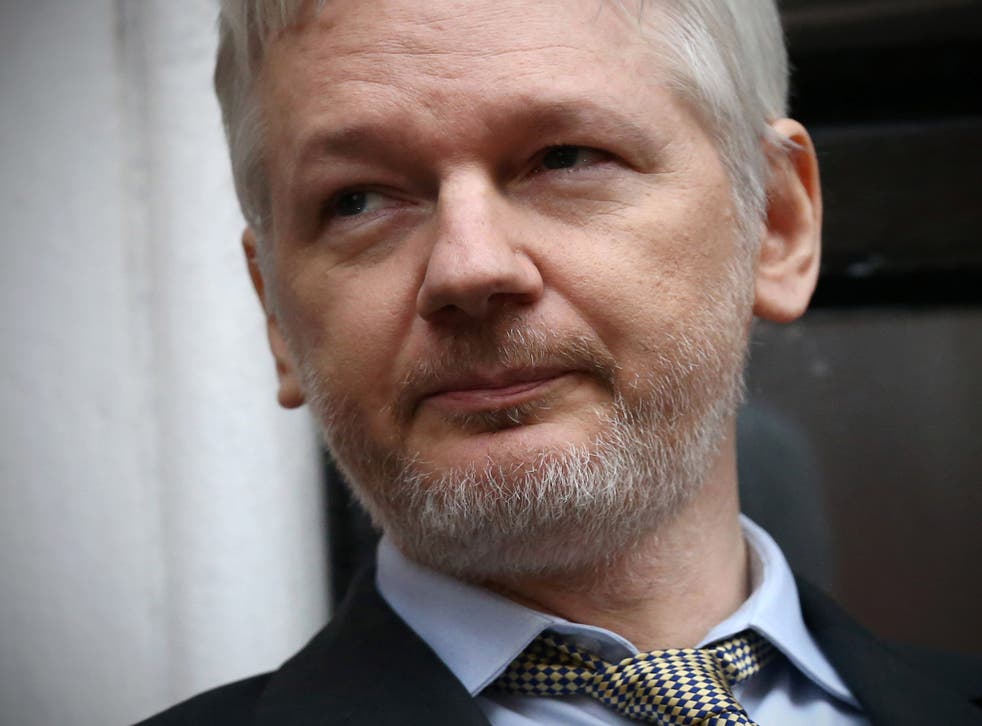 The Swedish prosecutor is working on a new attempt to question Julian Assange in London.
In 2012, the WikiLeaks founder was granted political asylum in the Ecuadorian Embassy in the capital to avoid being extradited to Sweden, where he is wanted for questioning over allegations of sexual assault. Assange denies the claims.
Marianne Ny, Sweden's Director of Public Prosecution, said she was "working on a renewed request to interview Julian Assange at Ecuador's embassy in London". A similar attempt was rejected by the Prosecutor-General of Ecuador in January.
The request for an interview comes after the UN Working Group on Arbitrary Detention ruled on 4 February that Assange was being "arbitrarily detained" in the embassy.
But in the statement, Ms Ny added that the UN report did not "change [her] earlier assessments in the investigation".
The UN ruled in Assange's favour last week after he filed a complaint against the UK and Sweden in 2014 in which he said his detention in the embassy was arbitrary because he could not leave without being arrested.
The UN working panel said Assange was "entitled to his freedom of movement and to compensation".
Following the announcement, Assange addressed the crowd outside the Ecuadorian Embassy and said the UN's decision was a "victory". But UK Foreign Secretary Philip Hammond rejected the opinion and branded it as "ridiculous".
Assange was arrested in 2010 on suspicion of sexual assault. As he sought asylum in the embassy and did not surrender to extradition, he is now subject to arrest by the Metropolitan Police.
Despite the findings of the UN panel, the European arrest warrant remains in place and the Met maintains that Assange will be arrested should he leave the embassy.
Assange fears that if he is extradited to Sweden, he will then be sent to the US where he could be put on trial over the WikiLeaks website, which has published thousands of classified documents.
Register for free to continue reading
Registration is a free and easy way to support our truly independent journalism
By registering, you will also enjoy limited access to Premium articles, exclusive newsletters, commenting, and virtual events with our leading journalists
Already have an account? sign in
Join our new commenting forum
Join thought-provoking conversations, follow other Independent readers and see their replies