Julie Gayet sues Closer magazine over François Hollande 'affair' photographs
The actress is seeking 50,000 euros in damages for breach of privacy
Maria Tadeo
Thursday 16 January 2014 18:15 Comments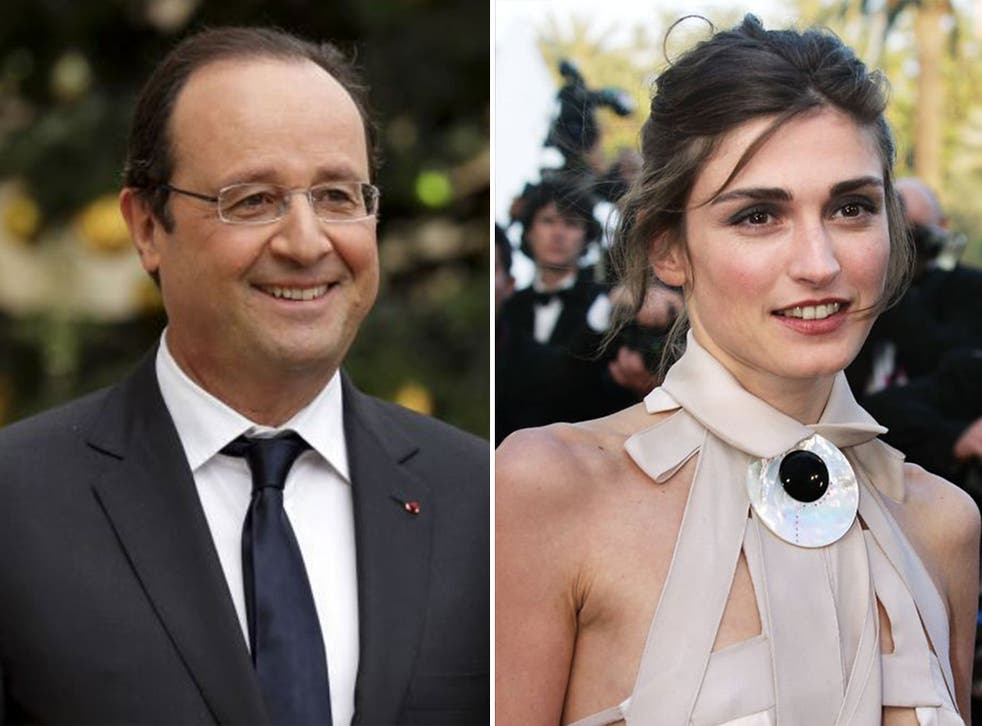 Julie Gayet, the actress linked to President François Hollande, is suing French magazine Closer after it reported they were having an affair.
The actress is seeking 50,000 euros (£41,000) in damages and 4,000 euros in legal costs for breach of privacy, Closer magazine told news agency AFP today.
If she wins, the magazine will have to publish the legal verdict on its cover page.
The seven-page spread featured a series of photographs of a man, identified as President Hollande, wearing a black motorcycle helmet entering her apartment in Paris and leaving the next morning accompanied by security. The magazine said the President could be recognised by his shoes.
Earlier this week, Closer said it was on track to sell 600,000 copies of the affair Hollande edition- twice its usual circulation. The magazine said it will unveil new details and photographs in its next edition, which is set to hit the stands on Friday.
In a news conference on Tuesday, Hollande told reporters he would not sue the magazine for publishing the images, but insisted that his "indignation was total".
The French president admitted he was going through a difficult time but refused to discuss the alleged affair saying private matters should be dealt with privately. He failed to clarify long-term partner Valerie Trierweiler's status as France's First Lady.
She remains in hospital where she has been "resting" following the exposure of his alleged affair with the 41-year old actress. The French president has not visited Trierweiler since she checked into a Paris clinic six days ago.
Register for free to continue reading
Registration is a free and easy way to support our truly independent journalism
By registering, you will also enjoy limited access to Premium articles, exclusive newsletters, commenting, and virtual events with our leading journalists
Already have an account? sign in
Join our new commenting forum
Join thought-provoking conversations, follow other Independent readers and see their replies