Julien Blanc 'apologises' in CNN interview: 'I am the most hated man in the world'
The 'pick-up artist' said his techniques were 'horrible attempts at humour'
Antonia Molloy
Tuesday 18 November 2014 14:01 Comments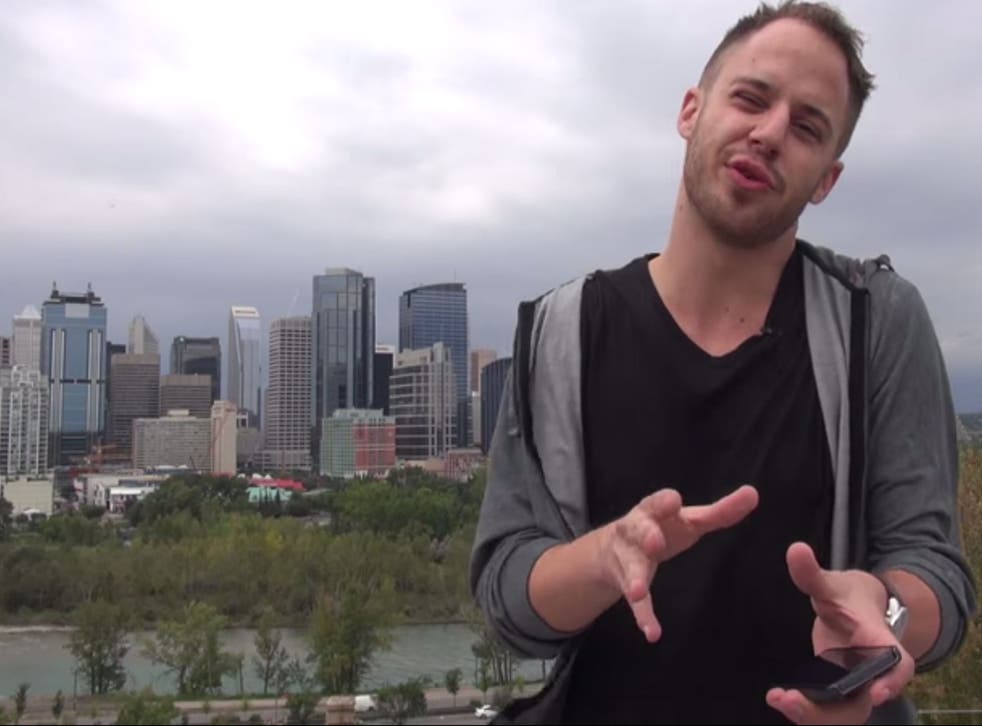 Julien Blanc has apologised for the actions that have led to him being thrown out of Australia and dubbed "the most hated man in the world".
The controversial "pick-up artist", whose paid dating seminars teach abusive techniques to attract women, expressed his regret in an interview with CNN.
He told host Chris Cuomo: "I'd like to apologise to anyone I've offended in any way. It was never my intention and I just want to put it out there. I'm extremely sorry for everything that happened."
Blanc had been scheduled to tour Australia until December but his visa was cancelled following protests over his "techniques", which suggest men harass and abuse women - including by choking them.
In a video of him at a Japanese event he tells an audience: "At least in Tokyo, if you're a white male, you can do what you want. I'm just romping through the streets, just grabbing girls' heads, just like, head, pfft on the dick. Head, on the d**k, yelling, 'pikachu'." He then demonstrates with a female member of the public.
Blanc told CNN: "I 100 per cent take responsibility. I apologise 100 per cent for it. I'm extremely sorry.
"I feel horrible, I'm not going to be happy if I feel like I'm the most hated man in the world. I'm overwhelmed by the way people are responding."
But he maintained that he did not teach men to choke women, describing a picture showing him with his hand around a woman's neck as a "horrible, horrible attempt at humour" that had been "taken out of context in a way".
Blanc said he was seeking to teach men to "gain confidence" around women and that he had helped some to meet their future wives. He said his "intentions were never bad".
Blanc was also asked about a "checklist" he made for picking up women, which advocated strategies including "intimidation" and "emotional abuse".
He said that it was not a component of his teaching and that he "regret[ted] putting that out".
In the UK Home Secretary Teresa May is facing increasing pressure to prevent Blanc entering the country. A petition calling for him to be denied a visa has been signed by over 156,000 people.
Register for free to continue reading
Registration is a free and easy way to support our truly independent journalism
By registering, you will also enjoy limited access to Premium articles, exclusive newsletters, commenting, and virtual events with our leading journalists
Already have an account? sign in
Join our new commenting forum
Join thought-provoking conversations, follow other Independent readers and see their replies