Julien Blanc exits Australia: 'Pick-up artist' has visa cancelled after protests against his 'abusive' dating seminars
The Australian government cancels the 'pick-up artist''s visa, following strong criticism
Ella Alexander
Friday 07 November 2014 10:40 Comments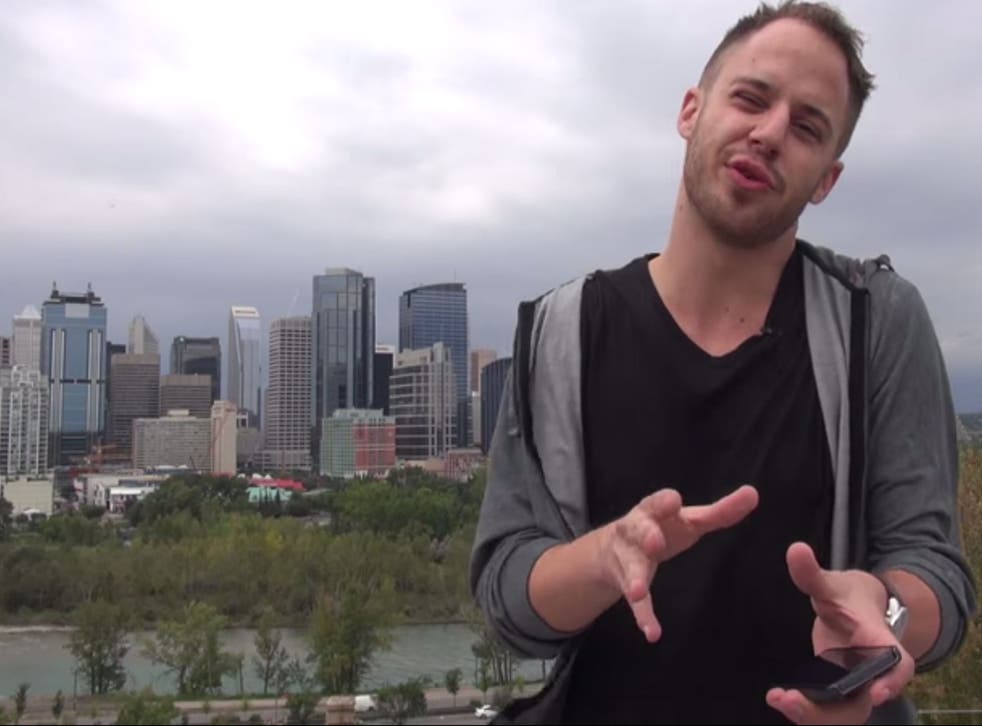 Julien Blanc, a US 'pick-up artist', has ended his Australian tour early, following strident protests over his paid dating seminars which teach abusive techniques to "game" women.
His visa has also been cancelled and he has now left the country. His tour was scheduled to end in December.
"The matter was raised with us and we had it investigated and this fellow looked at," Australian immigration minister Scott Morrison told Sky News.
"This guy wasn't putting forward political ideas, he was putting forward abuse that was derogatory to women and that's just something, those are values abhorred in this country."
Police confirmed the news on Twitter.
"We can confirm Julien Blanc left Australia overnight," Victorian police said on Twitter. "His assistant is also due to leave shortly."
Earlier this week, Jenn Li – a US activist – launched an online petition, urging venues to cancel their forthcoming events with Blanc, currently with over 30,700 signatures.
She shared videos documenting his behaviour at previous events, in which he can be seen telling an audience, "At least in Tokyo, if you're a white male, you can do what you want. I'm just romping through the streets, just grabbing girls' heads, just like, head, pfft on the dick. Head, on the d**k, yelling, 'pikachu.'" He then demonstrates with a female member of the public. He promoted his work using hashtag #ChokingGirlsAroundtheWorld.
A Twitter hashtag #TakeDownJulienBlanc was also launched.
His assistant attempted to host a seminar on a boat on Melbourne's Yarra river on Thursday, but the event was cancelled after protesters trailed the boat and campaigned along the river.
Register for free to continue reading
Registration is a free and easy way to support our truly independent journalism
By registering, you will also enjoy limited access to Premium articles, exclusive newsletters, commenting, and virtual events with our leading journalists
Already have an account? sign in
Join our new commenting forum
Join thought-provoking conversations, follow other Independent readers and see their replies