Justin Trudeau balances his entire body weight on desk in a newly resurfaced yoga pose photo
And the internet has fallen in love once again
Olivia Blair
Wednesday 30 March 2016 16:30 Comments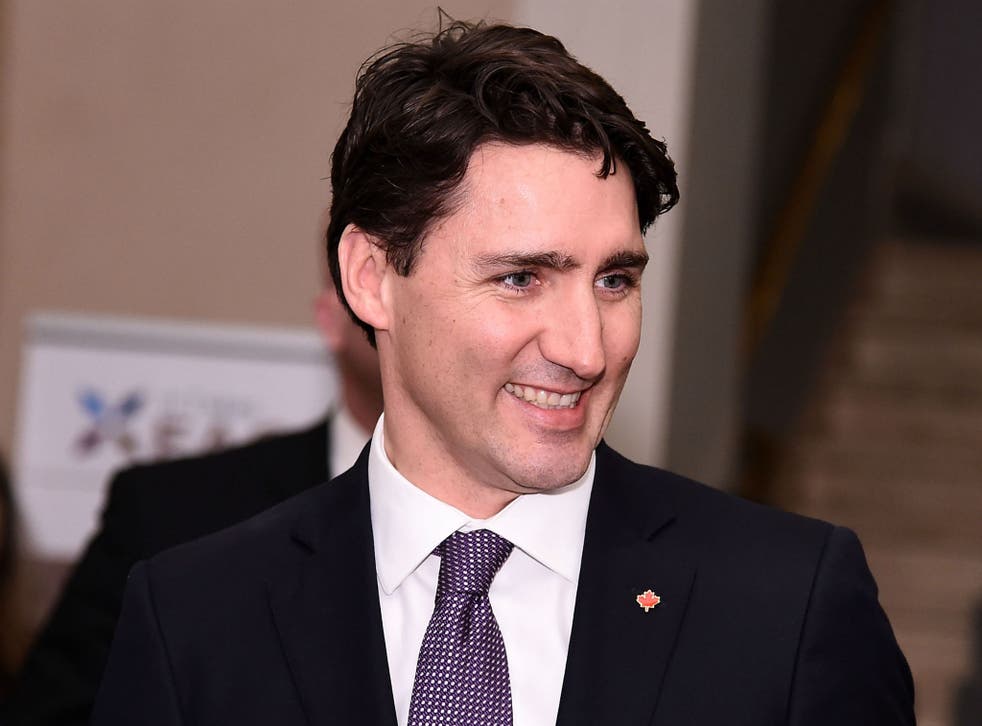 Justin Trudeau is surely but slowly making his way into becoming the internet's favourite world leader.
Be it greeting Syrian refuges at the airport, balancing babies, forming a "bromance" with President Obama or answering a question on why he has gender equality in his cabinet with the ultimate reply: "Because it's 2015".
And now an old photo of the then Liberal minister has resurfaced of Trudeau demonstrating his core strength by holding the mayurasana yoga pose. Since being posted by a Canadian yoga teacher recently, the image has gone viral.
The reaction has, naturally, been favourable:
The image is originally from 2013, when Trudeau re-tweeted the reported photographer Gregory Kolz's tweet embracing him for leader of the Liberal party.
Trudeau is not the first world leader to demonstrate his enjoyment of physical activity. Putin was famously photographed in different workouts scenarios the gym and Barack Obama has repeatedly been seen dancing and playing basketball.
Register for free to continue reading
Registration is a free and easy way to support our truly independent journalism
By registering, you will also enjoy limited access to Premium articles, exclusive newsletters, commenting, and virtual events with our leading journalists
Already have an account? sign in
Join our new commenting forum
Join thought-provoking conversations, follow other Independent readers and see their replies