Kanye West in $53m 'personal debt' and asks Mark Zuckerberg to invest $1bn in 'Kanye ideas'
West is now using Twitter to crowd fund his ideas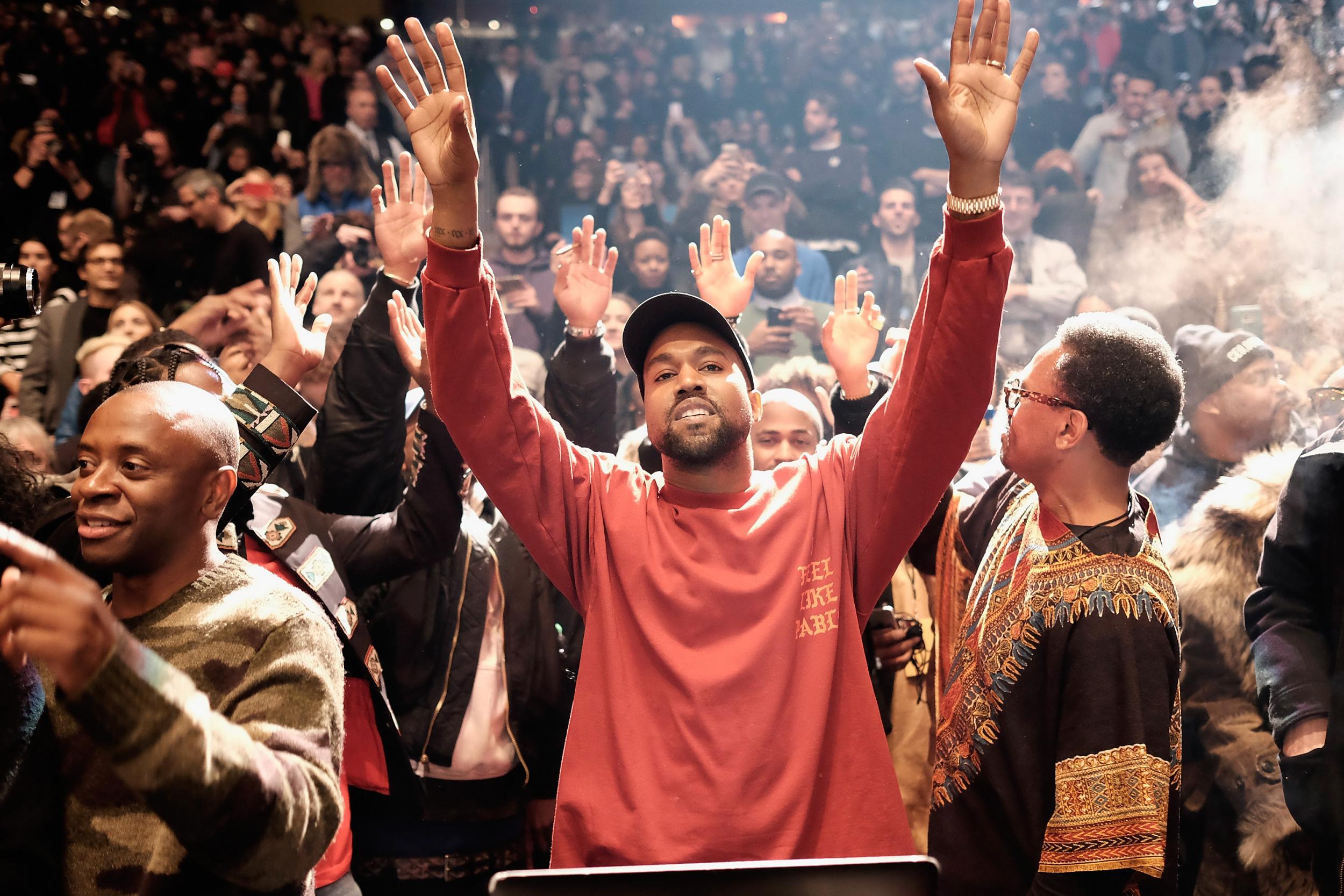 Kanye West has spent much of the last two weeks transforming his Twitter feed into an apparent stream of consciousness with seemingly random and sometimes controversial tweets.
The rapper continued his efforts on Sunday by announcing $53 million in "personal debt" and pleading with Mark Zuckerberg to invest $1 billion dollars into "Kanye West ideas".
West did not elaborate on his apparent $53m debt or what West ideas would constitute but in a plea directly addressed to the Facebook founder, he claimed that Zuckerberg's support would be "one of the coolest things" he could ever do and would endear him to the world.
His love of hyperbole continued with the declaration: "I know I can make the world a better place… I have done the impossible … I retook the throne of rap… I beat the fashion game…" before he also decided to ask whether Larry Page, the co-founder of Google, might want to consider supporting him financially, too.
West also vowed he would only go to the Grammys if he was guaranteed album of the year, adding: "I am the Jordan and Steph Curry of music, meaning I'm the best of two generations."
Kanye West premieres The Life of Pablo
Show all 7
West's tweets come after he released an extensive statement on Twitter regarding the strong response to his song "Famous", which he debuted at his fashion show in New York on Thursday evening.
The rapper seemed to undo a truce he and Taylor Swift formed last year during his Yeezy fashion show at Madison Square Garden with the lyric: "I feel like me and Taylor might still have sex/ Why? I made that b***h famous." But in his tweets, West claimed Swift was aware of the line and found it amusing, adding that he had also asked his wife Kim Kardashian's permission to use that lyric in the song, and she approved.
Taylor Swift's brother reacts to Kanye West lyrics about his sister
The Independent has contact West's manager for comment.
Join our commenting forum
Join thought-provoking conversations, follow other Independent readers and see their replies