The Independent's journalism is supported by our readers. When you purchase through links on our site, we may earn commission.
Kanye West compares weight of his ego to marble table that could only be lifted by a crane
West has praised his wife and daughter for giving his egotism an outlet
Heather Saul
Saturday 11 April 2015 13:00 Comments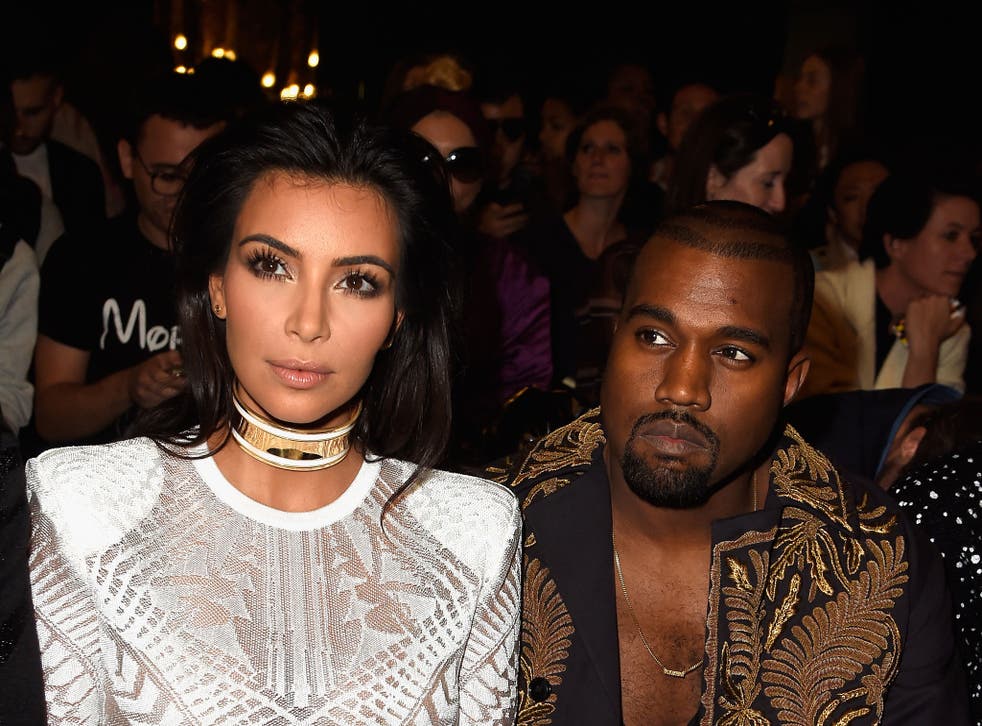 Kanye West, the man who equated himself with God, declared himself "Shakespeare in the flesh" and described his music as "perfect", has finally said something self-aware.
The rapper and fashion designer has at times become overshadowed by his own ego, using various interviews to really express his solipsistic belief in his self.
In another example of his unwavering self-assurance, West ascended a table in a branch of Nando's before the Brit Awards to chants of "Yeezus", standing still for a moment to absorb the adulation.
But in an interview with The New York Times Magazine, West finally let a streak of humility shine through with remarks about his "amazing" wife and "supersmart" daughter, comparing the weight of his ego to a table so heavy it could only be lifted by a crane.
Kanye West's greatest self comparisons

Show all 12
"I feel like now I have an amazing wife, a supersmart child and the opportunity to create in two major fields," he said.
"Before I had those outlets, my ego was all I had."
Using the metaphor of a marble table to covey the weight of this ego, he explained: "I have this table in my new house. It was some weird nouveau riche marble table, and I hated it. But it was literally so heavy that it took a crane to move it. We would try to set up different things around it, but it never really worked.
"I realised that table was my ego. No matter what you put around it, under it, no matter who photographed it, the douchebaggery would always come through."
West also admitted that he speaks with a doctor who specialises in anger management therapy "all the time" following a run in with a member of the paparazzi at the airport.
Register for free to continue reading
Registration is a free and easy way to support our truly independent journalism
By registering, you will also enjoy limited access to Premium articles, exclusive newsletters, commenting, and virtual events with our leading journalists
Already have an account? sign in
Join our new commenting forum
Join thought-provoking conversations, follow other Independent readers and see their replies