Kanye West defends controversial 'b***h' lyric about Taylor Swift
Rapper claims lyric was not a derogatory comment about the singer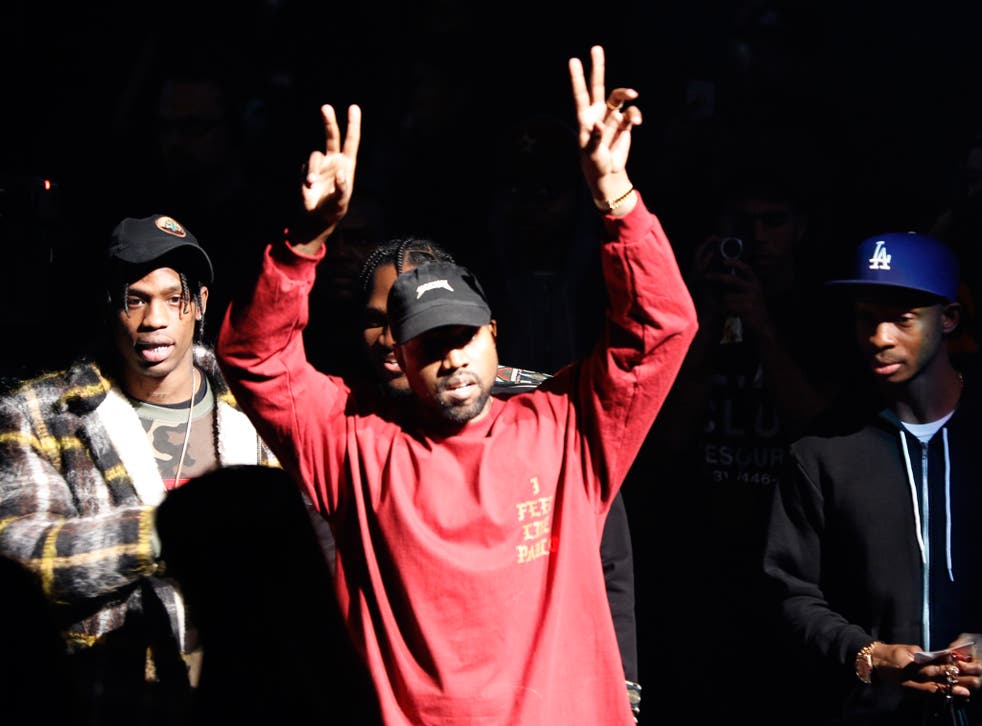 Kanye West has defended his controversial rap song apparently targeting Taylor Swift by claiming the term 'b***h' is an "endearing" one within hip-hop and suggesting the singer "gave her blessings" to it.
West released an extensive statement in a series of tweets on Friday after the strong response to his song "Famous", which he debuted at his fashion show in New York on Thursday evening.
The rapper seemed to undo a truce the pair formed last year during his Yeezy fashion show at Madison Square Garden with the lyric: "I feel like me and Taylor might still have sex/ Why? I made that b***h famous."
After TMZ reported a claim that Swift had approved the lyric, her representatives told The Independent and other outlets this was not the case and said: "Kanye did not call for approval, but to ask Taylor to release his single "Famous" on her Twitter account. She declined and cautioned him about releasing a song with such a strong misogynistic message. Taylor was never made aware of the actual lyric, 'I made that bitch famous'."
But in his tweets, West claimed Swift was aware of the line and found it amusing, adding that he had also asked his wife Kim Kardashian's permission to use that lyric in the song, and she approved.
Kanye West premieres The Life of Pablo

Show all 7
He said the backlash against his song was an attempt to demonise him as artist.
"I did not diss Taylor Swift and I've never dissed her," he wrote. "First thing is I'm an artist and as an artist I will express how I feel with no censorship.
"Second thing, I asked my wife for her blessings and she was cool with it. Third thing, I called Taylor and had a hour long convo with her about the line and she thought it was funny and gave her blessings.
"Fourth, b***h is an endearing term in hip hop like the word n*****. Fifth thing, I'm not even gone take credit for the idea… it's actually something Taylor came up with. She was having dinner with one of our friends who's name I will keep out of this and she told him.
"I can't be mad at Kanye because he made me famous!
"Sixth, stop trying to demonise real artist[s]. Stop trying to compromise art. That's why music is so fucking watered down right now. I miss that DMX feeling. Seventh, I miss that feeling so that's what I want to help restore. Eight, they want to control us with money and perception and mute the culture but you can see at Madison Square Garden that you can [sic] stop us.
"Ninth, it felt like a scene from The Warriors. ALL GODS ALL GODS ALL GODS in the building. Not just the famous people there, but the kids the moms the dads the families that came to share this moment with us."
A spokesperson for Swift told The Independent at the time of publishing that her original statement still stands. Representatives for West did not respond to a request for comment.
Register for free to continue reading
Registration is a free and easy way to support our truly independent journalism
By registering, you will also enjoy limited access to Premium articles, exclusive newsletters, commenting, and virtual events with our leading journalists
Already have an account? sign in
Register for free to continue reading
Registration is a free and easy way to support our truly independent journalism
By registering, you will also enjoy limited access to Premium articles, exclusive newsletters, commenting, and virtual events with our leading journalists
Already have an account? sign in
Join our new commenting forum
Join thought-provoking conversations, follow other Independent readers and see their replies