Kanye West Famous video: Rapper accused of misogyny for placing Rihanna and Chris Brown waxworks together
'How do people defend kanyes 'art' when he put a naked rihanna next to a naked chris brown?' asks one Twitter user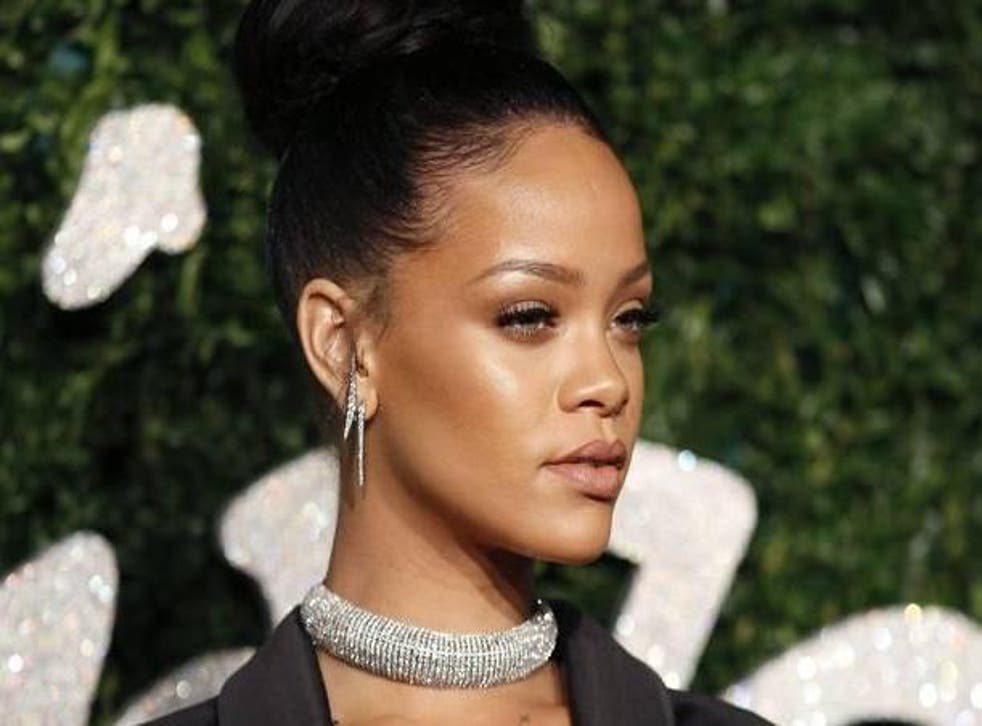 Kanye West has been accused of misogyny for placing a lifelike waxwork of Rihanna next to her ex-partner Chris Brown in his new music video 'Famous'.
Brown pleaded guilty to assaulting Rihanna hours before the Grammy Awards in 2009.
The 39-year-old musician released the video for his new song, which features 12 naked celebrities lying in bed together, on Friday night.
The video features West and his wife Kim Kardashian-West positioned in the middle of a massive bed, while Donald Trump, George W Bush, Taylor Swift, Bill Cosby, Amber Rose, Rihanna, Chris Brown and others lie around them.
Rihanna at River Island: collection is urban in flavour

Show all 10
Many of the individuals didn't appear in the actual video, which premiered on Tidal and at the Los Angeles forum, and were instead created synthetically or from waxworks.
West has prompted criticism for featuring a naked Rihanna next to ex-partner Brown. The 27-year-old singer was sentenced to 180 days of community service, one year of domestic violence counselling, anger management classes and five years of probation – which he was released from about a year ago.
In the aftermath of the assault, photos of Rihanna's visibly bruised, swollen face surfaced and were widely circulated.
"He put a naked Rihanna next to naked Chris Brown. That s**t is tasteless and exploitive," wrote one Twitter user.
While another added, "Kanye's new music video proves misogyny is still alive and thriving lol I'm disgusted."
In an interview with Vanity Fair after the video was released and before the criticsm emerged, West said, "It's not in support or anti any of [the people in the video]... It's a comment on fame."
Representatives for West, Rihanna and Brown did not immediately respond to request for comment.
Join our new commenting forum
Join thought-provoking conversations, follow other Independent readers and see their replies