Karl Stefanovic: Australian TV presenter apologises over 'ignorant' transphobic jokes
'Given the events of the last year, now more than ever we need to educate ourselves, laugh together and embrace each others differences'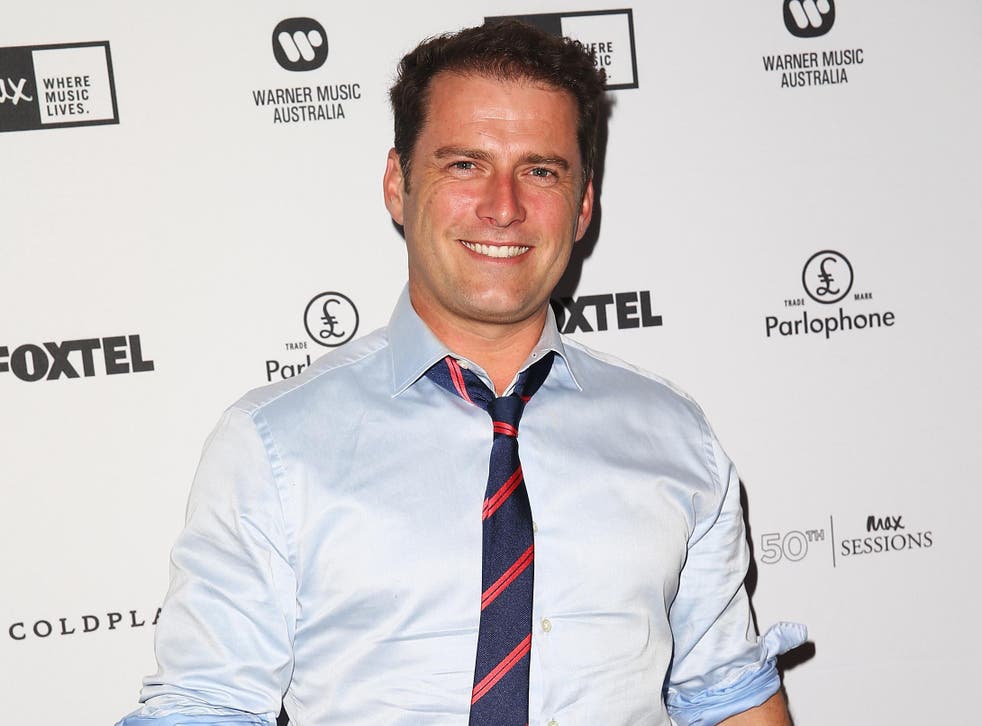 An Australian TV presenter has apologised after repeatedly using an "ignorant jibe" considered offensive to transgender people while hosting a popular morning news programme.
Karl Stefanovic, who hosts Nine Network's Today show, issued a lengthy apology after making a series of jokes using the word "tranny" during Thursday's programme.
The 41-year-old used the transphobic slur after fellow presenter Christine Ahern, speaking from Rio de Janeiro, recounted how a pair of "transvestites" had attempted to rob both her and a cameraman upon arriving in the Brazilian city.
In response, Stefanovic made a string of jokes using the word, which is defined by the non-profit LGBT organisation GLAAD as one that "dehumanises" transgender people, including saying the camera man was "no stranger to the ways of the tranny".
Stefanovic's remarks drew severe criticism from the LGBTQI community and social media users who accused the presenter of being ignorant and causing harm to the transgender community.
On Friday, Stefanovic issued a three-minute-long apology, stating he was "very, very wrong" to think transgender people would find his remarks funny and that he had "crossed a line".
Addressing the audience at home he said: "As we all know I can be a complete tool, right? Well yesterday I was worse, I was an ignorant tool and when I say ignorant I truly mean it.
"By using the word 'tranny', I offended an awful lot of beautiful, sensitive people. I honestly didn't know the negative and deeply hurtful impact that word has, not only on members of the LGBTQI community, but on their family and on their friends.
"Like so many other words we used in the past, it's time to throw that one in the bin.
"I have no understanding of what it's like to feel like you are born in the wrong body, to feel uncomfortable in your own skin or the extreme courage it takes to accept yourself and live the life you've always wanted to live," he continued, also asking any of the general public who found his jokes funny at the time to learn from his mistakes.
"Given the events of the last year, now more than ever we need to educate ourselves, laugh together and embrace each others differences and live with tolerance, compassion and most of all, love and respect for everyone," he said.
Stefanovic has been praised for the apology with many calling it "sincere" and "well-worded".
"He admitted he was wrong, apologised & reached out for education. Bravo," said one Twitter user.
"That you fessed up and admitted that you 'honestly didn't know' showed exemplary humility. Everyone should learn from this," said another.
Register for free to continue reading
Registration is a free and easy way to support our truly independent journalism
By registering, you will also enjoy limited access to Premium articles, exclusive newsletters, commenting, and virtual events with our leading journalists
Already have an account? sign in
Register for free to continue reading
Registration is a free and easy way to support our truly independent journalism
By registering, you will also enjoy limited access to Premium articles, exclusive newsletters, commenting, and virtual events with our leading journalists
Already have an account? sign in
Join our new commenting forum
Join thought-provoking conversations, follow other Independent readers and see their replies