Kate Bush teaching Delia Smith how to cook rice is absolute TV gold
Forget Cloudbusting - this is the iconic Kate Bush moment every fan should witness. Especially if said fan needs advice on how to eat seeds
Jenn Selby
Tuesday 26 August 2014 15:13 Comments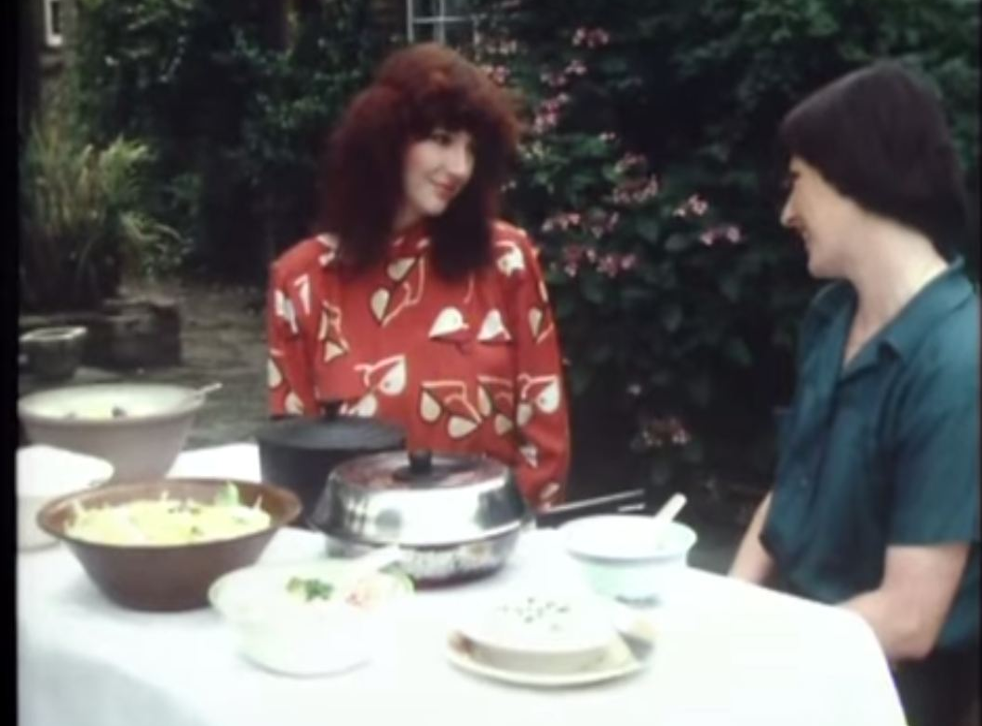 There was that time when Kate Bush became the first ever female artist to score a self-written UK No.1 top single.
The year was 1978. The song was her debut single, "Wuthering Heights".
Then the moment she was crowned the first British female solo artist to top the UK album charts, and the first female solo artist ever to enter the UK album chart straight in at No.1.
The year was 1980. The album was her third LP, Never For Ever.
There was the The Tour Of Life in 1978 – Bush's last multiple series of performances. The album Hounds Of Love in 1985. The 12-year gap between 1993 classic The Red Shoes and 2005 full-length Aerial that was so long and silent, it led a number of media sources to falsely report she had died. And the son, Bertie, she gave birth to in 1998 completely unbeknown to the world until Peter Gabriel randomly blurted it out five years later.
As musicians go, few have as many memorable media moments. And few were quite as inspirational.
But among all the gushing documentaries, heralding the inimitable talents of her recording genius before she takes to the stage for her first series of shows in 36 years - the many lists of unsurprising "secrets" and obvious "facts" - is one such video that should not, for any fan of Miss Bush, go unwatched. And that's the iconic moment she appeared before a confused-looking Delia Smith to talk vegetarianism, adding Marmite to vegetables and difficult task of cooking rice ("You just add it to salt water, really," she wisely recounts). The year was 1980. The show was part of the Smith's BBC Cookery Course series.
"One day I had a stew and there was a bit of meat in the stew and it was so raw that I just identified immediately that this was an animal and I just thought, 'No, I'm not into this,'" she tells Smith, still confused, of the day she decided a vegetable based diet was the way forward.
Previously unseen Kate Bush photos

Show all 10
The rest of the clip sees her sagely discussing the benefits of leaving apple skins in a Waldorf Salad and explaining how to eat seeds.
"You can just sprinkle them over salads, which is fantastic," Bush says.
"I see…" Delia adds. She's still confused.
"But in fact it's quite nice by itself. It makes you feel a bit like a parrot."
We know. It's the sort of stuff that makes "Cloudbusting" pale into insignificance. Watch it above.
Register for free to continue reading
Registration is a free and easy way to support our truly independent journalism
By registering, you will also enjoy limited access to Premium articles, exclusive newsletters, commenting, and virtual events with our leading journalists
Already have an account? sign in
Join our new commenting forum
Join thought-provoking conversations, follow other Independent readers and see their replies