Kate del Castillo: What we know about the Mexican actress who 'introduced' Sean Penn to El Chapo
One of her best known roles was as a drug boss in the 2011 telenovela, 'La Reina del Sur'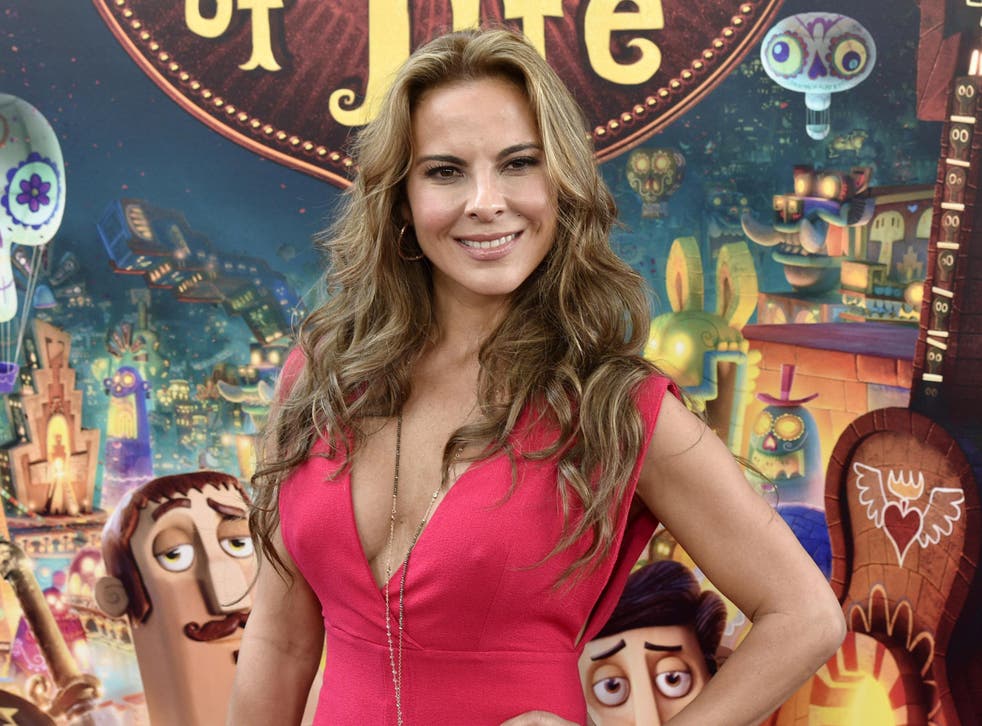 Who is she?
Kate del Castillo is a 43-year-old television and film actress from Mexico City.
She is the daughter of legendary telenovela actor and film director, Eric del Castillo.
Ms Castillo was made Ambassador for the Mexican Commission on Human Rights in 2009 and became a naturalised American citizen in September 2015.
And El Chapo is apparently a fan.
What is she famous for?
She is best known in Latin America as the star of Telenovelas (limited run soap operas), most prominiently La Reina del Sur where she played a drug boss.
Ms Castillo has appeared in various US TV shows such as CSI MIami, Weeds and Grimm.
Recently, she provided a vocie for the animated film, Book of Life starring Channing Tatum and Zoe Saldana.
Has she previously expressed support for El Chapo?
In 2012, she appealed for the Mexican drugs lord to use his criminal empire to start "trafficking for love".
Included in this controversial public appeal, she wrote: "Today I believe more in Chapo Guzman than in the governments that hide the truth from me."
She later claimed her comments were misunderstood and that "nobody understood the irony, the sarcasm and the joke I was making."
How did she get to know El Chapo?
As a result of this public appeal, El Chapo reportedly sent her a bunch of flowers.
According to Sean Penn, Ms Castillo was first approached by Guzman's lawyer in 2012.
She was contacted again in February 2014 after his second capture and arrest as he was interested in making a film about his life.
Mexican authorities have claimed it is through her continued dealing with the cartel boss's lawyers, they were able to capture El Chapo.
What are the repercussions for Ms Castillo
Mexican authorities have said they do want to question the actress, according to CNN.
She has made no public statement since Penn's Rolling Stone article and El Chapo's arrest.
Register for free to continue reading
Registration is a free and easy way to support our truly independent journalism
By registering, you will also enjoy limited access to Premium articles, exclusive newsletters, commenting, and virtual events with our leading journalists
Already have an account? sign in
Register for free to continue reading
Registration is a free and easy way to support our truly independent journalism
By registering, you will also enjoy limited access to Premium articles, exclusive newsletters, commenting, and virtual events with our leading journalists
Already have an account? sign in
Join our new commenting forum
Join thought-provoking conversations, follow other Independent readers and see their replies