Kate Moss and Marc Jacobs' 'basic b**ches' video emerges after model escorted from easyJet flight
The pair are seen chanting: 'Calling all the basic bitches'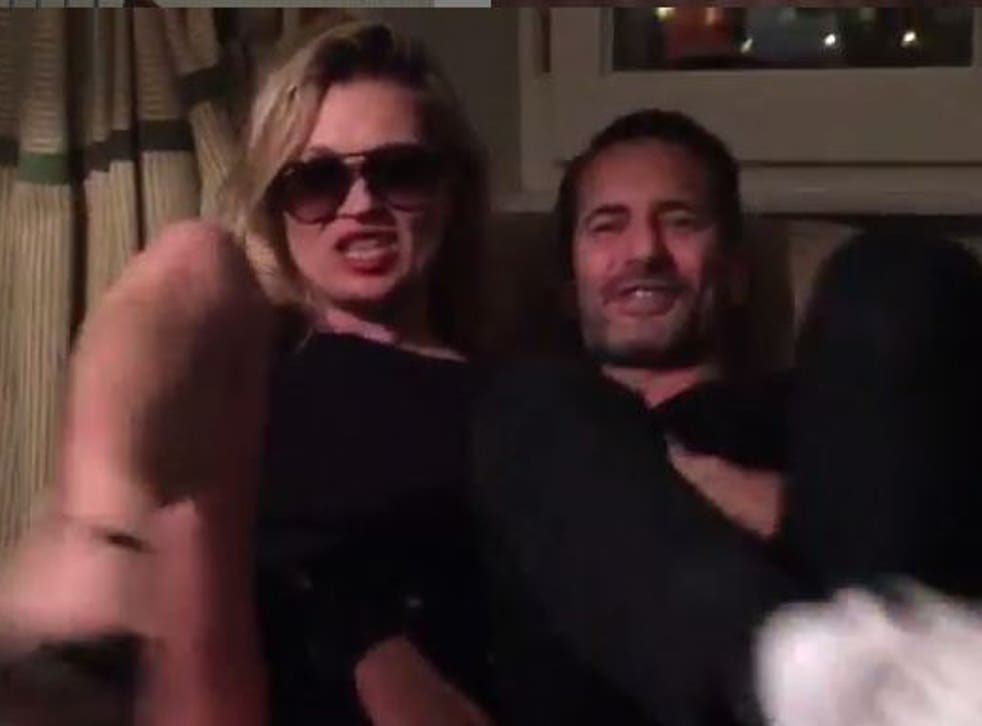 Kate Moss might have been escorted off a flight from Turkey after allegedly calling the pilot a "basic b**tch", but the model has already recorded a video of herself using the insult.
In a video uploaded to Marc Jacobs' Instagram, the model and designer are seen waving their legs around, chanting "calling all the basic b**ches" just two weeks before the alleged easyJet incidet.
Moss leans in to the camera to whisper: "I have an announcement - you're basic."
The video is a spoof of YouTube vlogger Lohanthony's clip.
Moss was escorted off an easyJet flight earlier this week by police after being "disruptive" on a flight back from Turkey. The model had been in Bodrum to celebrate her friend Sadie Frost's 50th birthday.
On the flight, Moss reportedly swigged from her own bottle of vodka and walking up and down the aisle to talk to her friends.
A passenger on board the flight told MailOnline they heard Moss calling the pilot a "basic b**ch" as she was being escorted by police after the plane landed.
"Basic b**tch" is a phrase used to describe a woman whose behaviour is contrived. For further analysis and explanation, please see the Urban Dictionary definition.
The Most Controversial Fashion Adverts

Show all 9
The passenger said Moss had not behaved aggressively towards anyone on board and that the incident, in which Moss had been labelled "disruptive", had been "funny". They also claimed the cabin crew had acted out of proportion to the situation.
After the incident other passengers came forward to claim that Moss' behaviour was fine and that "easyJet must have seen a lot worse".
Register for free to continue reading
Registration is a free and easy way to support our truly independent journalism
By registering, you will also enjoy limited access to Premium articles, exclusive newsletters, commenting, and virtual events with our leading journalists
Already have an account? sign in
Register for free to continue reading
Registration is a free and easy way to support our truly independent journalism
By registering, you will also enjoy limited access to Premium articles, exclusive newsletters, commenting, and virtual events with our leading journalists
Already have an account? sign in
Join our new commenting forum
Join thought-provoking conversations, follow other Independent readers and see their replies