Brussels attack: Thousands share tweet reminding Katie Hopkins she doesn't speak for them
'Open borders = open season for Isis,' the controversial columnist said in response to attacks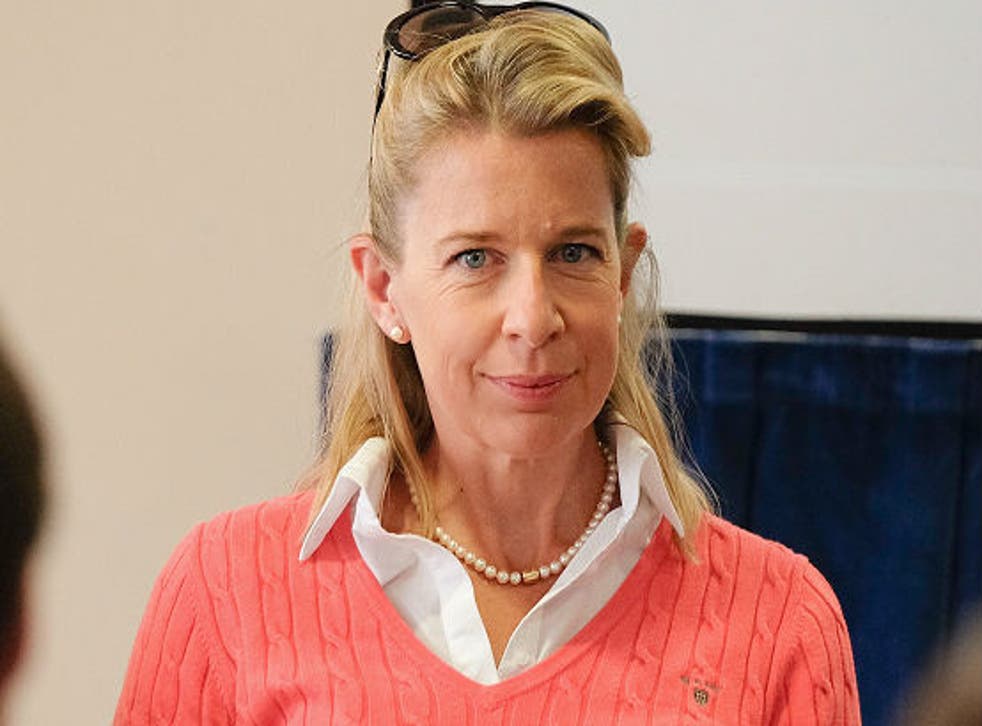 A tweet reminding Katie Hopkins that she speaks only for herself has been shared thousands of times after the controversial columnist suggested pro-refugee policies were to blame for the attacks in Brussels.
Hopkins has faced a particularly angry backlash for her tweets about the explosions at a Brussels Airport and a metro station, which are now estimated to have claimed up to 31 lives.
The Mail Online columnist claimed refugee policy and the German chancellor Angela Merkel were responsible for the terrorist attacks, provoking fury. But one tweet from a resident in Brussels in response to her remarks has been shared thousands of times by those keen to remind her that her that refugees are welcome there.
One Twitter user, Kat Brown, told The Independent she had reported Hopkins' comments to the Metropolitan Police for alleged "hate speech".
"There is a feeling that this is 'just Twitter' so it doesn't count. If everyone continues to think that, then people who incite hatred will continue to bounce around unopposed," Brown said.
"Every time people like Hopkins lump entire groups of people together from the actions of the few, I get horrible flashbacks to school history lessons. It's up to us to say enough".
Brussels airport explosion
Scotland Yard declined to comment on this.
Hopkins wrote on Twitter, "Next time you hear someone say we are safer IN the EU - remember Brussels. Seen as the heart of Europe, it is now jihadi central. ‪#brexit".
"How can you separate the human from the political. Merkel - and her ilk- blew up Brussels. ‪#brexit," the columnist added.
In pictures: Terror attacks at Brussels airport

Show all 30
Since Brussels was struck by three explosions, the city has raised its terror alert to its highest level and the metro has been shut down entirely. Prime Minister Charles Michel called the latest attacks, "blind, violent and cowardly", adding, "This is a day of tragedy, a black day... I would like to call on everyone to show calmness and solidarity".
Rather than expressing sympathy with those killed and seriously injured, the former Apprentice star quickly took to Twitter to vent her frustration at Europe's refugee policy.
In doing so, she implied that refugees were answerable for terrorist attacks such as these. In her own words, "Open borders = open season for Isis".
"Please don't turn this tragedy into a political debate. Show some respect," wrote one user in response.
"This is nothing to do with the EU and it is disingenuous to suggest it is. Scoring political points before the bodies are cold," added another.
Hopkins recently underwent brain surgery in a bid to cure her epilepsy and is recovering in hospital at the moment.
This is by no means the first time Hopkins has prompted outrage for her comments about migrants. She faced demands to apologise after comparing refugees fleeing conflict and persecution to cockroaches back in April of last year.
At the same time, she also proposed gunships to prevent migrants from reaching European shores. "No, I don't care," she wrote in The Sun. "Show me pictures of coffins, show me bodies floating in water, play violins and show me skinny people looking sad. I still don't care."
Register for free to continue reading
Registration is a free and easy way to support our truly independent journalism
By registering, you will also enjoy limited access to Premium articles, exclusive newsletters, commenting, and virtual events with our leading journalists
Already have an account? sign in
Register for free to continue reading
Registration is a free and easy way to support our truly independent journalism
By registering, you will also enjoy limited access to Premium articles, exclusive newsletters, commenting, and virtual events with our leading journalists
Already have an account? sign in
Join our new commenting forum
Join thought-provoking conversations, follow other Independent readers and see their replies