Katie Hopkins reported to police for 'hate crimes against overweight people' in new TV show
The controversial former reality TV show contestant filmed herself gaining and losing weight 'to show fat people are lazy'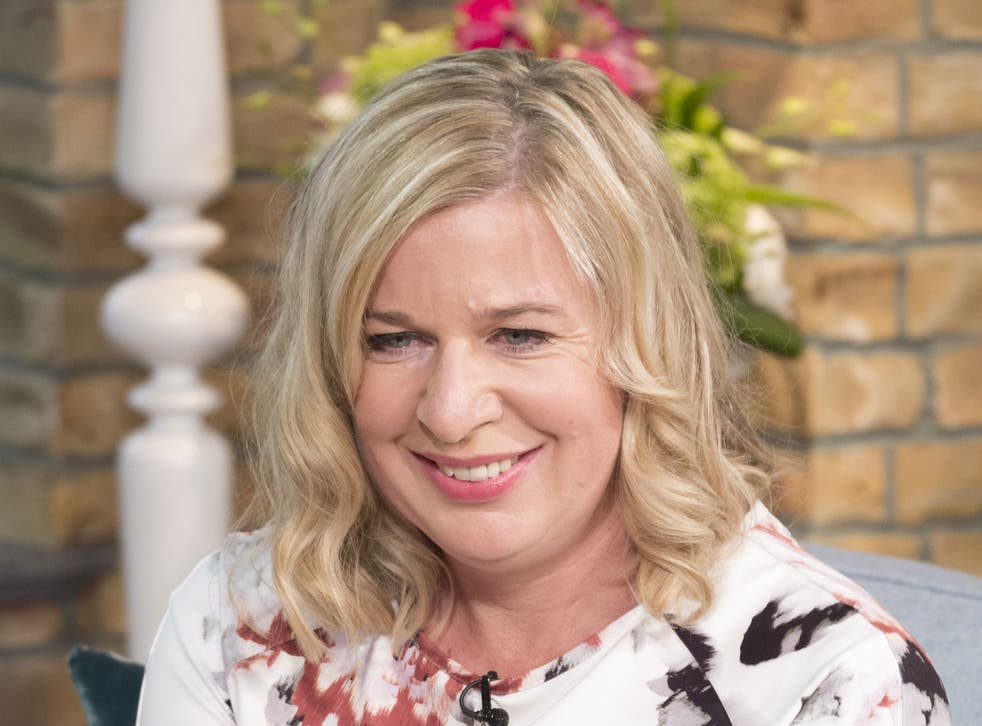 The former Apprentice contestant Katie Hopkins has annoyed a lot of people in her time on social media – but it seems she may have now gone too far after she was apparently reported to the police for committing a "hate crime" against an overweight woman.
In an incident recorded for a new TV programme about her own weight loss, Hopkins stages a panel discussion with five people who, it is claimed, represent the interests of those with weight issues.
Hopkins has previously said that all "fat people are lazy", and in an openly insulting exchange told campaigner Kathryn Szrodecki that "it is not healthy to carry that much weight on your knees".
According to Mail Online, a video preview for the TLC programme shows Ms Szrodecki saying "this is actually to do with a hate crime", to which Hopkins responds "Do call the police, there's a telephone right there. Would you like it brought to you? Because it's probably going to be hard to walk there."
Ms Szrodecki is later shown speaking on the phone, reportedly to the police, saying she would like to report Hopkins' "personally offensive" behaviour.
Katie Hopkins' most offensive moments

Show all 16
A spokesperson for the Metropolitan Police was unable to comment on the reports of a call in relation to Hopkins.
But a police source said it was unlikely any such call would have gone further than a conversation with the dispatch operator.
Meanwhile, Scottish police have confirmed they are looking into complaints about a separate Hopkins outburst in which she accused Scotland of "sending us Ebola bombs in the form of sweaty Glaswegians".
In a separate message, she tweeted: "Glaswegian ebola patient moved to London's Royal Free Hospital. Not so independent when it matters most are we jocksville?"
The insensitive comments saw the broadcaster Piers Morgan label Hopkins a "repulsive creature".
Detective Inspector Glyn Roberts said: "We have received a number of complaints regarding remarks made on Twitter. Inquiries are ongoing into the nature of these tweets and to establish any potential criminality.
"Police Scotland will thoroughly investigate any reports of offensive or criminal behaviour online and anyone found to be responsible will be robustly dealt with."
Register for free to continue reading
Registration is a free and easy way to support our truly independent journalism
By registering, you will also enjoy limited access to Premium articles, exclusive newsletters, commenting, and virtual events with our leading journalists
Already have an account? sign in
Register for free to continue reading
Registration is a free and easy way to support our truly independent journalism
By registering, you will also enjoy limited access to Premium articles, exclusive newsletters, commenting, and virtual events with our leading journalists
Already have an account? sign in
Join our new commenting forum
Join thought-provoking conversations, follow other Independent readers and see their replies