Katie Hopkins tweets out apology to Muslim family she linked to extremists – at 2am
Hopkins' column came after two Muslim brothers and their children were barred from boarding a flight to the US to visit Disneyland without explanation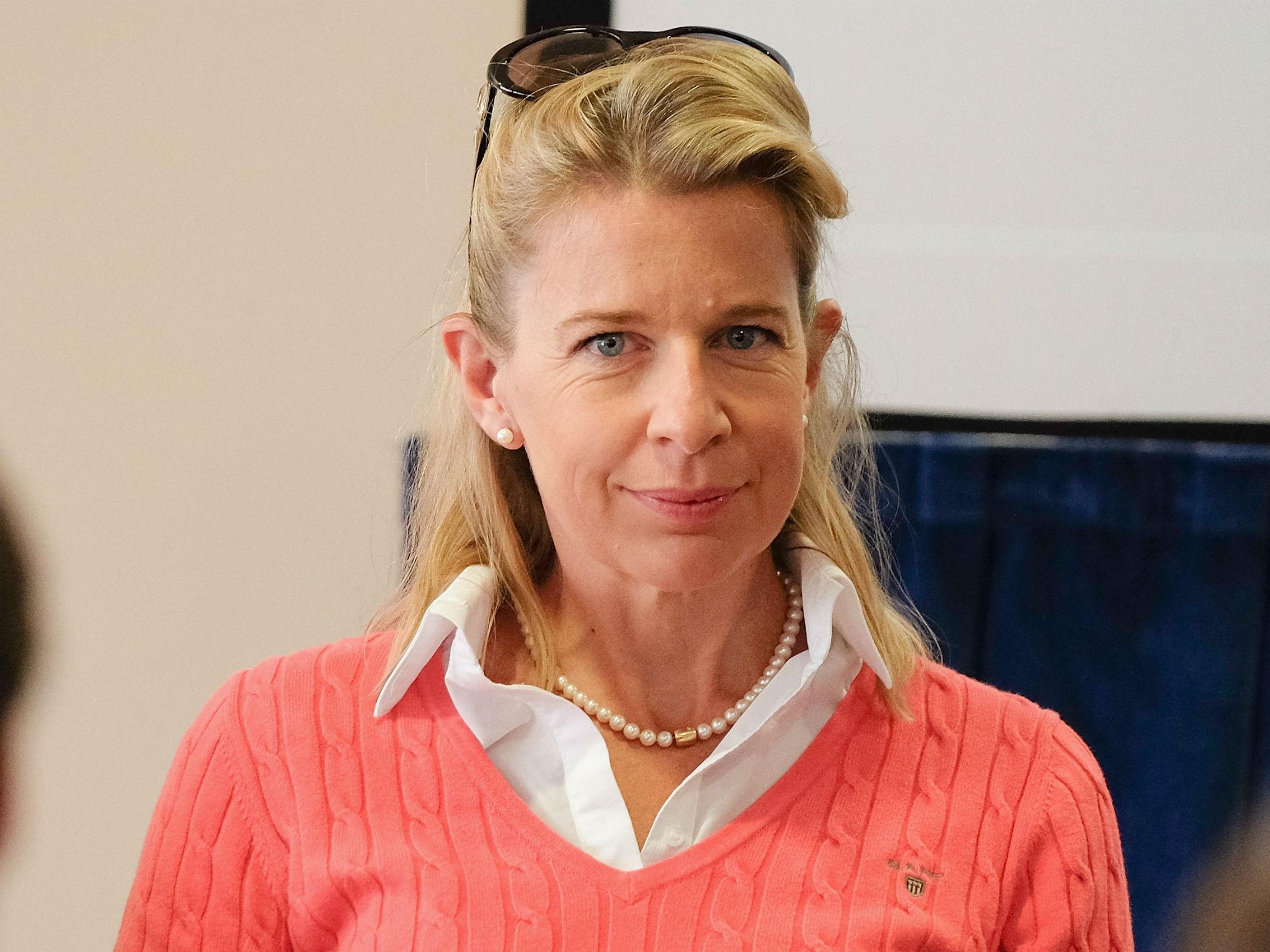 Katie Hopkins has apologised to a Muslim family after she suggested they were extremists with links to Al-Qaeda in a column.
Last year, the Mahmood family, who live in east London, were prevented from boarding a flight to the United States to visit Disneyland in California with their children after officials in Homeland Security revoked their authorisation to travel to the country without further explanation.
The case attracted widespread media coverage and sparked outrage with the families' MP Stella Creasy urging former Prime Minister David Cameron to challenge the US over the issue.
Brunel students walk out on Katie Hopkins
Hopkins aired her opinions in an article for the Mail Online – where she is a regular columnist – on 23 December, 2015 under the headline: "Just because Britain's border security is a Mickey Mouse operation you can't blame America for not letting this lot travel to Disneyland – I wouldn't either".
In the article, which has now been taken down, Hopkins suggested the family were lying about travelling to the States to visit Disneyland and that brothers Mohammed Zahid Mahmood and Mohammed Tariq Mahmood were extremists with links to Al Qaeda. She also branded Waltham Forest, where the pair live, "a known hotbed of extremism".
Katie Hopkins' most offensive moments
Show all 16
On Monday, the news outlet published an apology to the family, which Hopkins tweeted from her high-profile Twitter account at 2am on Monday morning.
"We are happy to make clear that Tariq Mahmood and Zahid Mahmood are not extremists, nor do they have links to Al Qaeda. They were travelling to the USA with their families to see one of their brothers for a holiday in California and they had indeed planned to visit Disneyland as part of their trip," it said.
The fact that the tweet was sent out in the early hours of the morning also did not go unnoticed:
The publication also apologised for a further column by Hopkins on 29 December which suggested Tariq Mahmoud's son Hamza was responsible for a Facebook page which allegedly contained extremist material. This article also included a picture of the Mahmood family home.
"Hamza Mahmood has pointed out that he is not responsible for the Facebook page, which was linked to him as a result of an error involving his email address. We are happy to make clear that there is no suggestion that either Hamza nor Teeba or Hafsa Mahmood (Hamza's mother and sister) have any links to extremism.
"We and Katie Hopkins apologise to the Mahmood family for the distress and embarrassment caused and have agreed to pay them substantial damages and their legal costs."
The libel damages are understood to amount to £150,000 in addition to their legal costs.
In response to the settlement, Tariq and Zahid said: "We are very pleased that, after a great deal of dragging their heels, the Mail and Ms Hopkins have now accepted that what they published was completely false.
"Even to this day the US authorities have not explained the reason why we were not permitted to travel; we assume it was an error or even a case of mistaken identity. However, matters are not helped when such sensationalist and, frankly, Islamophobic articles such as this are published, and which caused us all a great deal of distress and anxiety. We are very pleased that the record has been set straight."