Katie Hopkins reported to Twitter by police over Camber Sands deaths poll
Sussex police said the tweet was 'insensitive'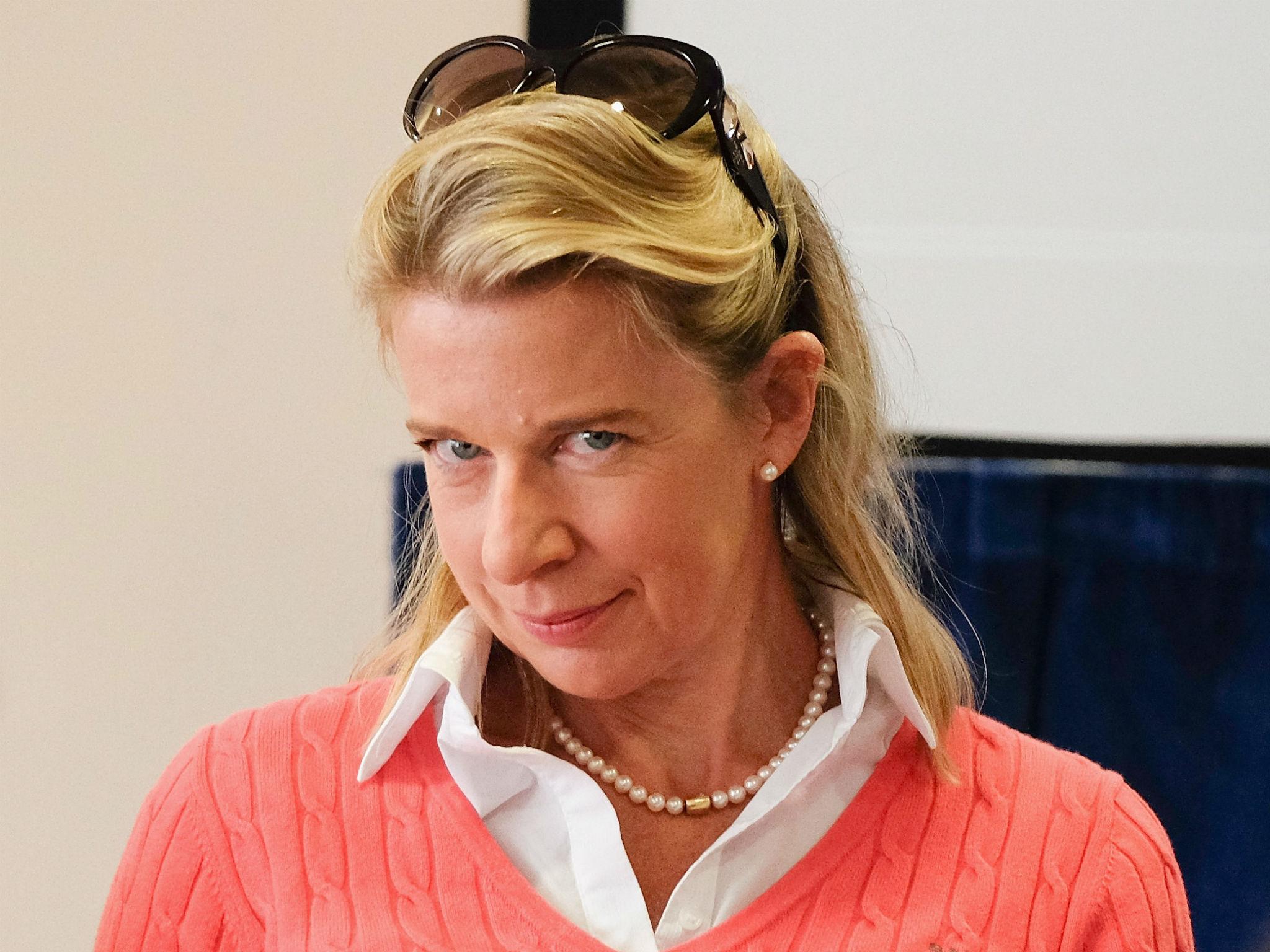 Sussex police has reported Katie Hopkins to Twitter after she conducted a poll mocking the possible identities of five men whose bodies were pulled from the sea at Camber Sands beach.
The bodies were discovered at the East Sussex beach on Wednesday. Police believe the men were aged in their late teens and early 20s and from greater London. The force said it has determined the identities of the men and it is likely they had travelled to the beach together.
After hearing news of the deaths, a Twitter poll was published on Hopkin's account with the heading: "5 dead at Camber Sands were". It invited her followers to cast votes out of four options: "Aspiring footballers, mentally ill, fans of Anders Brevik or big fans of inflatables".
The poll is no longer visible on Hopkins' timeline after someone on Twitter contacted Sussex police's official account about the poll.
A spokesperson for the force replied: "Incredibly insensitive, although not criminal. We suggest reporting her to Twitter. We have already."
In a series of follow-up tweets, the Sussex Police account said it was "simply not appropriate to joke about five deaths the day after the incident" but clarified they had not requested the tweet to be removed.
People news in pictures
Show all 18
A spokesperson for Sussex police told the Independent: "At about 10.30am on Thursday (25 August), Sussex Police were made aware of a tweet regarding the tragic incident at Camber Sands on Wednesday (24 August).
"The force considered this tweet to be insensitive towards the victims and their families and reported it to Twitter under the categories "abusive or harmful" and "disrespectful or offensive". Shortly after this the tweet was removed."
Chief Inspector Julia Pope said: "Our primary reason for doing this was out of respect and concern for the thoughts and feelings of the next of kin of those who sadly died at Camber.
"Since the removal of the tweet we have been asked whether we will investigate and seek prosecution. After reviewing CPS guidance we have made the decision that this communication does not meet the prosecution threshold. Therefore, whilst the communication is distasteful it would not be criminal or fit within the guidelines for prosecution.
"We are satisfied that the tweet has now been removed."
A spokesperson for Twitter told the Independent they do not comment on individual accounts.
This is not the first 'poll' the controversial Mail Online columnist has put to her followers. On Monday, she asked: "Woman stabs three with machete in Brussels… Early reports say she was: Called Barbara, Mentally ill, An aspiring footballer, Quiet at the mosque."
A representative for Hopkins declined to comment.
Join our commenting forum
Join thought-provoking conversations, follow other Independent readers and see their replies