Katie Hopkins urged to apologise for dehumanising column comparing refugees to 'cockroaches' after Independent campaign
Hopkins suggested using gunships to stop refugees reaching Europe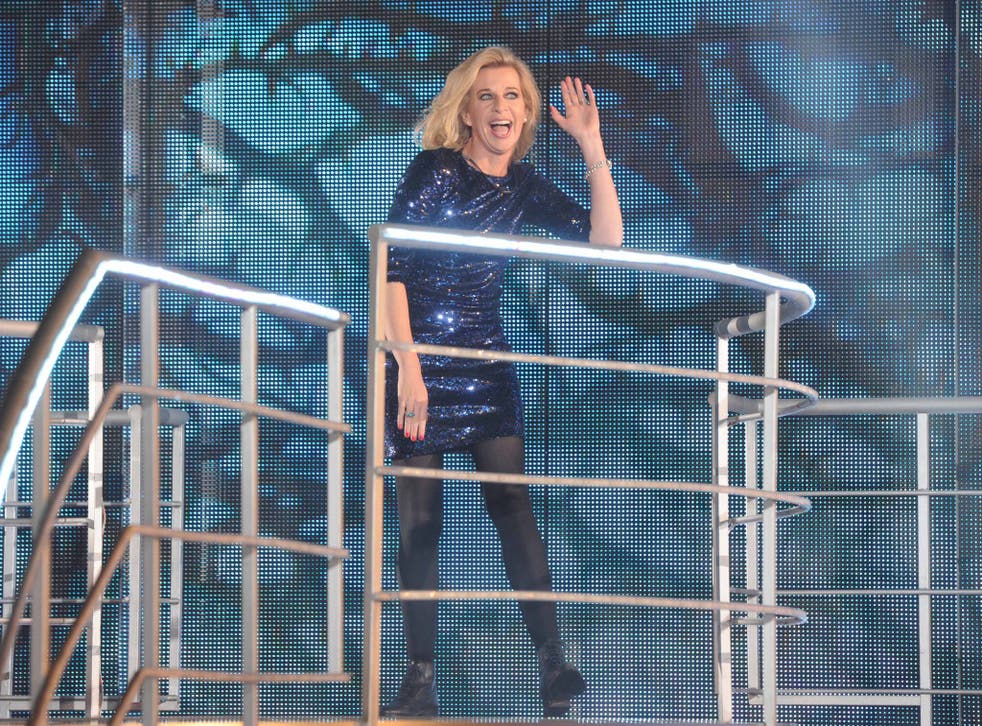 Katie Hopkins is facing growing calls from the public to apologise over a dehumanising comment piece that compared migrants to cockroaches after The Independent launched a campaign urging the Government to take in a quota of desperate refugees fleeing countries ravaged by conflict.
The controversial columnist and presenter reacted to the death of hundreds of refugees who died when their boat capsized as they tried to cross the Mediterranean by advocating using gunships to stop people attempting to reach Europe's shores.
"No, I don't care," she wrote. "Show me pictures of coffins, show me bodies floating in water, play violins and show me skinny people looking sad. I still don't care."
The refugee crisis - in pictures

Show all 70
Twitter users are now bombarding her with tweets reminding her of that sentence after the #refugeeswelcome campaign was launched alongside a devastating picture of a Syrian child lying dead on the shore of a Turkish beach printed on The Independent's front page on Thursday.
It comes heavily in contrast to The Sun's front page on Thursday urging the Government to deal with the "heartbreaking life and death" situation, which it describes as the biggest crisis to hit Europe since WWII.
Their editorial urges David Cameron to help those embroiled in a life and death struggle "not of their making".
It continues: "Britain has rightly held back the thousands massed at Calais — many of them merely economic migrants — and is making our welfare system less attractive to those tempted to join them.
"But there are others who, with their kids, have fled imminent danger in Syria either from its genocidal dictator Assad or the bloodthirsty savages of Isis.
"Our nation also has a proud record of taking in desperate people and we should not flinch from it now if it is beyond doubt that they have fled for their lives."
Hopkins' column led to the UN releasing a statement condemning The Sun for publishing language it said resembled pro-genocide propaganda, and Hopkins was questioned by police over allegations of inciting racial hatred in connection with the piece.
The Independent has contacted Hopkins for comment.
Join our new commenting forum
Join thought-provoking conversations, follow other Independent readers and see their replies