Kenneth Bae thanks Dennis Rodman for being 'catalyst for his release' after 2014 outburst in North Korea
The ex-basketball star and friend of North Korean dictator Kim Jong-Un appeared to suggest Mr Bae could have done something to deserve his 15-year prison sentence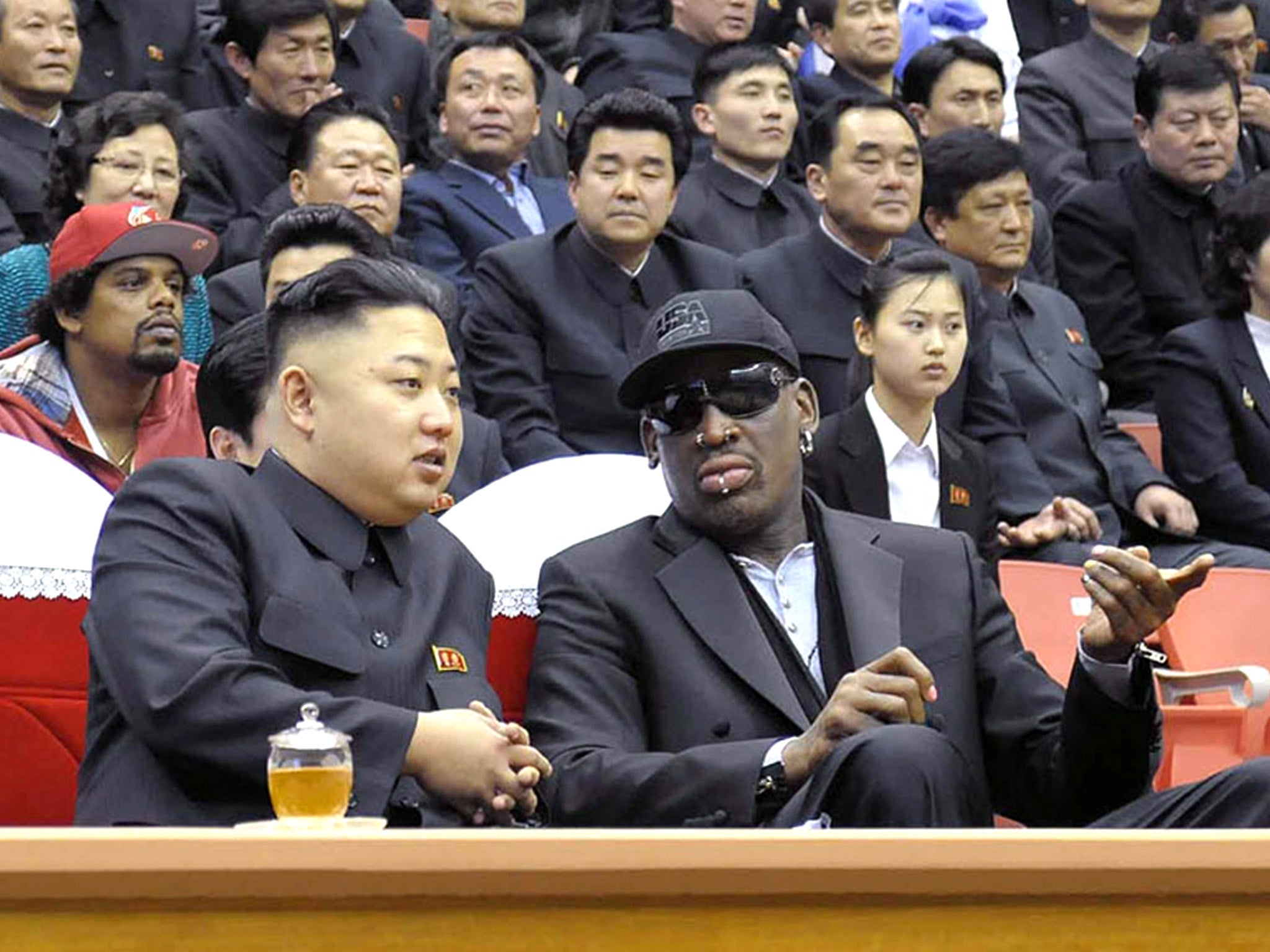 Dennis Rodman prompted fury in 2014 by appearing to suggest Kenneth Bae, a US citizen being detained in North Korea, could have deserved his sentence of 15 years hard labour.
But Mr Bae is grateful to the retired basketball pro and famous friend of Kim Jon-Un for his comments, and this week thanked Rodman for "being a catalyst for my release" in an interview with CNN.
Mr Bae was released in 2014 after being detained in North Korea for two years. He was the first US citizen to be sent to a labour camp in the secretive state.
"I thank Dennis Rodman for being a catalyst for my release," Mr Bae said. "Because [of] his rant, media attention to my plight was increased. If I meet him someday, I just want to say thank you for what he has done.
"I believe that maybe he was upset for something else, and I believe that he did apologise afterwards and it was a sincere apology. "
People news in pictures
Show all 18
Mr Bae, a tour operator, was arrested in November 2012 in the port city of Rason, near the border with China, and held in a North Korean prison. He was accused of using his tourism business to try to overthrow the North Korean government.
His detention was reported on internationally and his family had urged the North Korean Government to release him on humanitarian grounds, saying he had an enlarged heart and diabetes.
But Rodman appeared less sympathetic during a 2014 press conference where he became visibly angry after being questioned about Mr Bae's detention. "If you understand what Kenneth Bae did, do you understand?" Rodman had asked. "You tell me, why is he held captive?"
Rodman later appeared to retract his statement, telling CNN: "I want to apologise, I take full responsibility," adding that he had been drinking on a stressful day.
Rodman has been criticised for his trips to North Korea, where he has spent time with Kim, whose regime is accused of committing crimes against humanity, and even sang happy birthday to the dictator during a 2014 trip to Pyongyang. At the same event, he told the crowd gathered: "I love the guy, the guy is my friend, forever and ever and ever."
He also once described Kim as a "friend for life".
Join our commenting forum
Join thought-provoking conversations, follow other Independent readers and see their replies