Kesha ordered to honor Dr Luke contract despite sexual assault claim
A judge denied the singer's request to get out of her contract on Friday.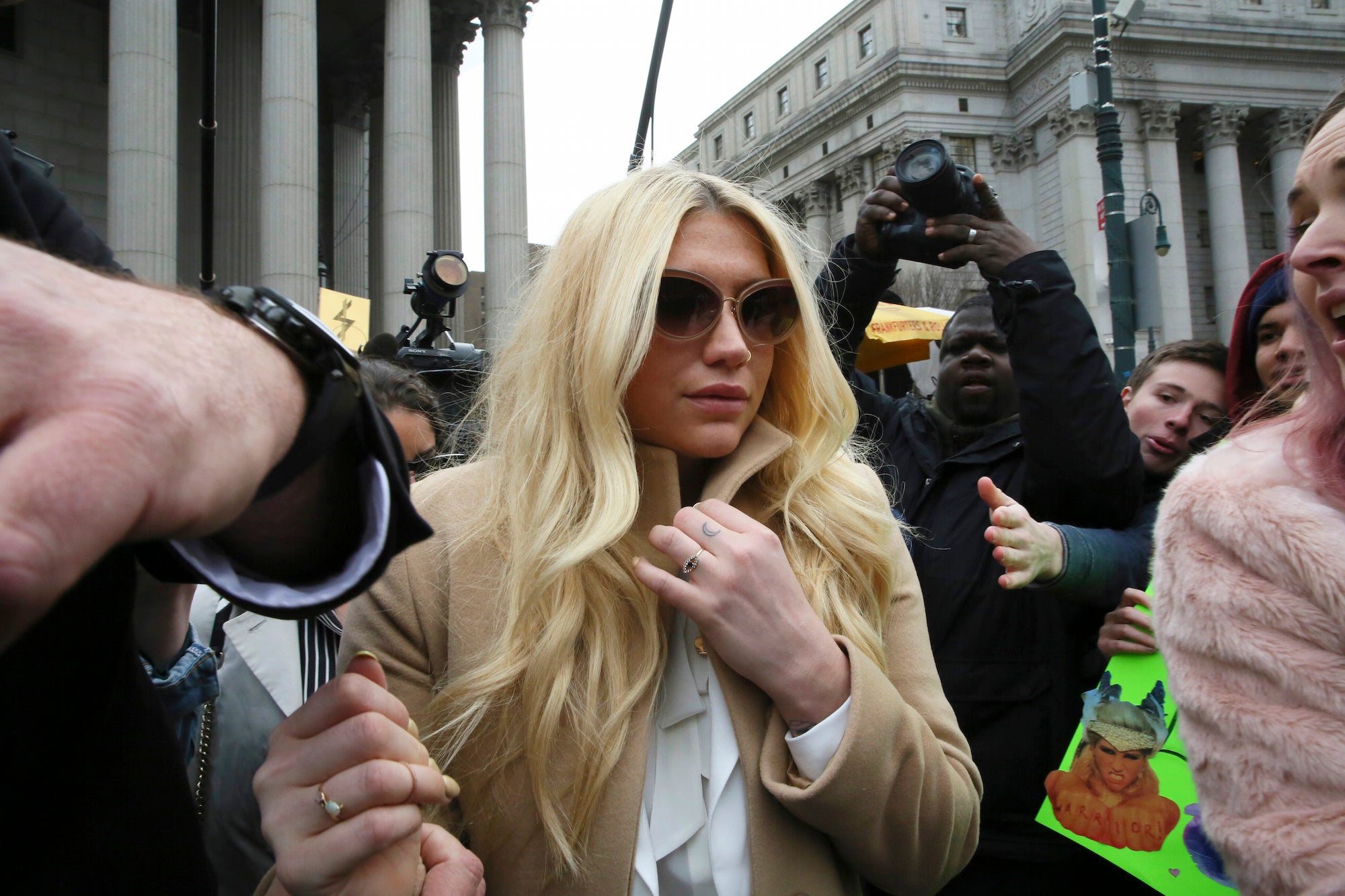 A judge denied Kesha's request to get out of her exclusive contract with music producer Dr Luke on Friday.
Manhattan Supreme Court Judge Shirley Werner Kornreich shot down an injunction that would have ended her recording partnership with Lukasz Gottwald, professionally known as Dr Luke, on the grounds that the 18 month legal battle had prevented the singer from fulfilling her obligation to record six more albums with him.
Kesha, 28, claimed that Dr Luke sexually abused and assaulted her for years during their professional relationship. Dr Luke has vehemently denied the allegations.
"You're asking the court to decimate a contract that was heavily negotiated and typical for the industry," Judge Kornreich told Kesha's attorney Mark Garagos, according to the Hollywood Reporter.
Protesters quickly gathered outside the courthouse in favor of Kesha, who openly sobbed as the judge read her decision.
Judge Kornreich cited a lack of medical evidence to support the singer's allegations: "I don't understand why I have to take the extraordinary measure of granting an injunction," she said.
According to a 2011 deposition, Kesha denied that Dr Luke had ever given her cocaine or drugged her with a date rape pill. She also explicitly denied sexual assault allegations against him: "Dr. Luke never made sexual advances to me," THR reports.
The court filings were a part of prior litigation against her former managers at David Sonenberg's DAS Communications.