Kevin Jorgeson: Climber who conquered Yosemite National Park's Dawn Wall on coming back down to earth
'The aftermath was harder than the climb itself – it was crazy, we weren't used to that'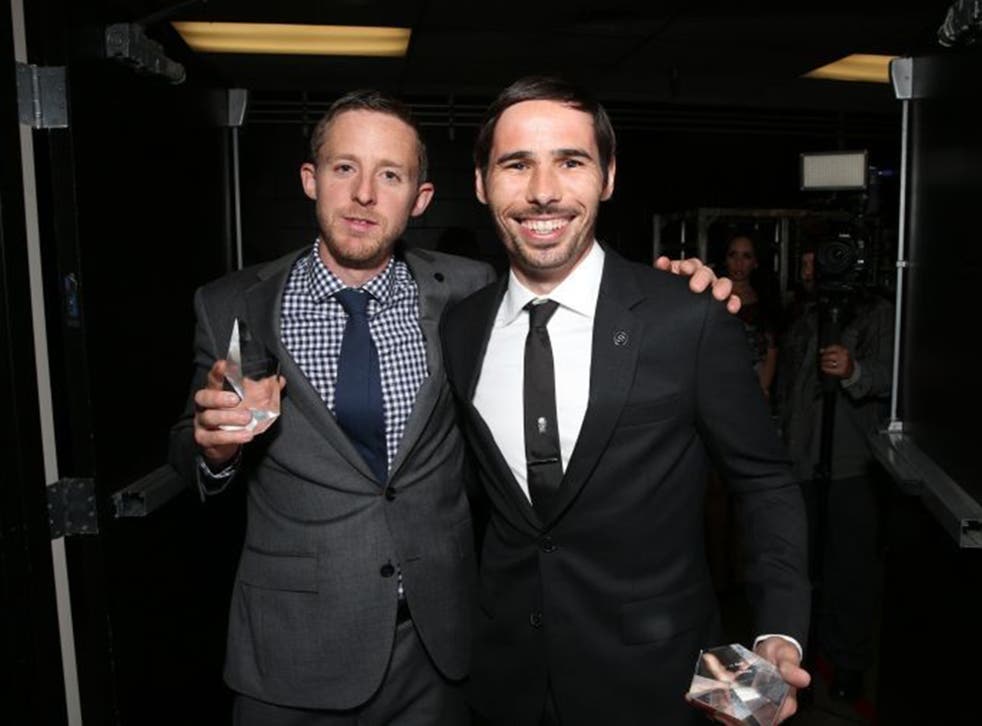 Weightless. That's how Kevin Jorgeson felt last January when he and Tommy Caldwell became the first people to successfully complete a "free climb" of the Dawn Wall of El Capitan, the vertical rock formation in California's Yosemite National Park, using no aids, except for harnesses and ropes to prevent fatal falls.
It took the pair 19 days to scale the 2,916-foot rock face. When they finally reached the summit, it was a bittersweet moment, Mr Jorgeson says. "You never knew if it was going to come and then you did it.
"The aftermath was harder than the climb itself. We came down to a different world to the one we left. It was crazy. We weren't used to that."
As the climbers' fans took to the great outdoors in their droves, Mr Jorgeson, 31, and Mr Caldwell, 37, both from the US, found themselves cooped up indoors for months, attending conferences, giving interviews and delivering speeches.
"When you're on a plane every week you wish you were back in the mountains. That's where we're happiest," says Mr Jorgeson. "We haven't had a lot of time to climb in the last year."
Mr Caldwell has been busy working on a memoir, due to be published next year, but Mr Jorgeson has no plans to pen his own tome. He prides himself on the fact that fame hasn't changed him.
"I still live in the same place, still drive the same truck," he says.
This month Mr Jorgeson is coming to Europe to volunteer with refugees on the Greek island of Lesbos. The adventurer is also itching to get started on his next challenge. He says he is considering "new possibilities" on El Capitan and will return to Yosemite in the autumn to begin exploring his options. "I just can't stay away," he admits.
Last year's landmark achievement already feels "kind of like distant memory now", he says. "That's why I want to get back out."
Register for free to continue reading
Registration is a free and easy way to support our truly independent journalism
By registering, you will also enjoy limited access to Premium articles, exclusive newsletters, commenting, and virtual events with our leading journalists
Already have an account? sign in
Register for free to continue reading
Registration is a free and easy way to support our truly independent journalism
By registering, you will also enjoy limited access to Premium articles, exclusive newsletters, commenting, and virtual events with our leading journalists
Already have an account? sign in
Join our new commenting forum
Join thought-provoking conversations, follow other Independent readers and see their replies